This page has been fact checked by an experienced mesothelioma Patient Advocate. Sources of information are listed at the bottom of the article.
We make every attempt to keep our information accurate and up-to-date.
Please Contact Us with any questions or comments.
The Mobil Oil Corporation used asbestos insulation in much of its heavy equipment and infrastructure for decades. The company faced lawsuits over mesothelioma and other illnesses but never filed for bankruptcy or created an asbestos victims' trust.
Mobil Oil History and Asbestos
Mobil Oil Corporation was created in 1911, though its history goes back further.
In 1870 the Standard Oil Company was founded by John D. Rockefeller and his associates. At the time, it was the largest refining business in the world. Standard Oil continued to grow, buying the Vacuum Oil Company in 1879 and adding lubricants to its product lineup.[1]
A big change came in 1911 when the U.S. Supreme Court decided that Standard Oil was too big and was violating anti-trust laws. The company had to break up into thirty-four wholly unrelated and separate businesses. These included the companies that would become Mobil Oil Corporation.[1]
The name Mobil came from a product made by Vacuum. Vacuum Oil and Standard Oil of New York merged in 1931, and the new company took the name from that product to become Mobil Oil.
From the 1950s on, Mobil Oil grew and expanded, becoming an international player in oil and gas exploration and production. The company also owned and operated gas and service stations in the U.S. and abroad and sold products like motor oil and lubricants, along with gasoline.
In 1999 Mobil merged with another big player in oil and gas, Exxon, and became ExxonMobil.[1]
Processing petroleum products requires high temperatures, which means Mobil insulated its equipment and machinery. For many years Mobil used asbestos in the insulation, putting workers at risk of exposure.
ExxonMobil today has a long history that led it to become the world's largest publicly traded oil and gas company. It uses the latest technologies to meet the world's energy demands, exploring oil and natural gas, extracting these resources, and refining and distributing petroleum products across the globe. The company has nearly forty refineries in multiple countries and is exploring both on land and underwater.
How Did Mobil Corporation Use Asbestos?
Mobil's oil and petroleum products did not contain asbestos. The company operated many of its facilities and equipment with the use of asbestos, which put workers at risk of exposure.
Asbestos was often used in industrial settings to help reduce the risk of machinery overheating, prevent or stop the spread of fires, insulate against heat loss, and protect workers from heat and fire. Asbestos is a cheap, abundant, natural mineral that is effective for all these uses.
Mobil refineries, exploration equipment, and ships had asbestos in:
Pumps
Tanks
Pipelines
Boilers
Dryers
Ovens
Furnaces
Reactors
Heat exchangers
Refineries, exploration and drilling equipment, pipelines, boilers and furnaces, ships, and other types of equipment used by Mobil Oil over the years contained a lot of asbestos. Many workers would also have worn asbestos-containing protective gear in high-heat environments to protect from burns.
Mobil also used a line of asbestos products called Dum Dum that included:
Adhesive
Caulk
Cement
Nail hole
It also used a brand called Armorcote. Armorcote cement and adhesive contained asbestos.
Who Was at Risk for Asbestos Exposure from Mobil?
Anyone who worked at Mobil's facilities or with the equipment was at risk of asbestos exposure.
Asbestos is made up of tiny fibers that, when disturbed, can become airborne. When inhaled, these particles can lodge in the body and cause illness over time: lung cancer, asbestosis, and mesothelioma.
The workers at the most significant risk of exposure worked directly with equipment and components that contained asbestos.
For instance, repair and maintenance workers, pipefitters, plumbers, boiler and furnace workers, and others with hands-on jobs could have disturbed the asbestos during their duties and caused fibers to be released into the air.
Other occupations that put workers at risk of asbestos exposure at Mobil Oil include:
Oil tanker workers
Offshore drilling workers
Engineers
Insulators
Welders
Metal workers
Chemical workers
Also at risk of asbestos exposure were family members of these workers. They often brought asbestos fibers home on their clothing. This caused illness in some family members as a result of secondhand asbestos exposure.
Asbestos Lawsuits against Mobil Oil
The extensive use of asbestos in its facilities and equipment, and the large size of the company, led to several lawsuits being filed against Mobil.
While the company had enough money to cover the expenses of these lawsuits, some are still ongoing.
One case against Mobil was brought by the widow of a man, George R. Smith, who worked as a plumber and pipefitter. He listed several companies as defendants in the case. Smith developed mesothelioma, and as the trial went on, the court dismissed all the other companies and found liability to be Mobil's alone. The company was found negligent in this man's mesothelioma, and death and his widow won more than $4 million in damages.[2]
In another case, a worker at a Mobil refinery in Benicia, California, developed asbestosis and cancer after decades on the job. The trial concluded that the worker, Merle Sandy, had been exposed to asbestos on the job and that this contributed to his illnesses. Evidence even proved that Mobil may have known about the risks of asbestos as early as 1937. Sandy won a settlement of over $1 million from Mobil.[3]
Wayne Wright died from mesothelioma after working for ExxonMobil as a contractor. He removed asbestos insulation from the pipes and other equipment in a refinery, exposing himself to fibers but without being given warnings or protection. His family received a jury award of $2.2 million.[4]
In one case, ExxonMobil succeeded in getting a jury award reversed. Bert Minton worked on ships at Newport News Shipbuilding during the 1960s and 1970s. He worked on Exxon tankers and later developed mesothelioma. Minton died in 2012 after the case concluded. A jury awarded Minton $17.5 million, but the Virginia Supreme Court overturned it because of missing evidence.[5]
Although Mobil faced a number of lawsuits like these, many of which forced the company to pay damages, it did not have to file bankruptcy, reorganize, or set up a trust fund for victim claims. The company was big enough to survive the litigation and grow into a large international oil and gas company.
Asbestos Liabilities Related to Dum Dum Products
ExxonMobil has also faced lawsuits from other companies. In 2016, Lockheed Martin's insurer took ExxonMobil to court to demand reimbursement for costs associated with asbestos claims.
These asbestos claims originated from the Dum Dum line of products Mobil used. They were made by Lockheed Martin's predecessor, Martin-Marietta.
The two companies finally settled out of court and came to an agreement regarding liability in claims brought by people who used Dum Dum asbestos products while working for Mobil Oil.[6]
What to Do if You Were Exposed to Asbestos Through Mobil Oil
If you or a loved one was diagnosed with an asbestos illness after working at Mobil Oil, a mesothelioma lawyer can help. They will review your case for free to determine all the companies responsible for your asbestos exposure and your legal options. They will help you gather the evidence you need to make a successful case.
A lawyer can help you file a lawsuit or make a claim for compensation with any asbestos trust funds that apply to your situation.
Get Your FREE Mesothelioma Packet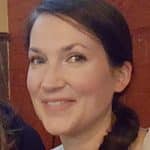 Mary Ellen Ellis has been the head writer for Mesothelioma.net since 2016. With hundreds of mesothelioma and asbestos articles to her credit, she is one of the most experienced writers on these topics. Her degrees and background in science and education help her explain complicated medical topics for a wider audience. Mary Ellen takes pride in providing her readers with the critical information they need following a diagnosis of an asbestos-related illness.
Get Your FREE Mesothelioma Packet
Page Edited by Patient Advocate Dave Foster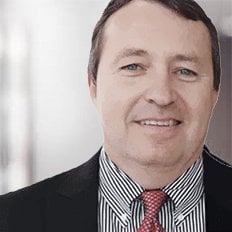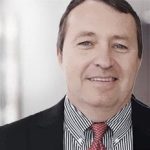 Dave has been a mesothelioma Patient Advocate for over 10 years. He consistently attends all major national and international mesothelioma meetings. In doing so, he is able to stay on top of the latest treatments, clinical trials, and research results. He also personally meets with mesothelioma patients and their families and connects them with the best medical specialists and legal representatives available.