This page has been fact checked by an experienced mesothelioma Patient Advocate. Sources of information are listed at the bottom of the article.
We make every attempt to keep our information accurate and up-to-date.
Please Contact Us with any questions or comments.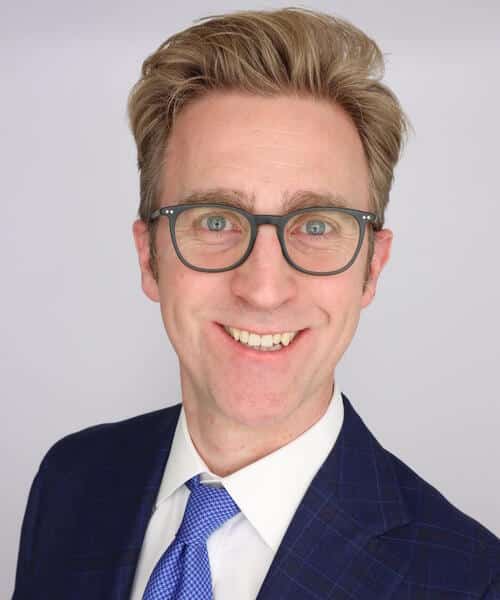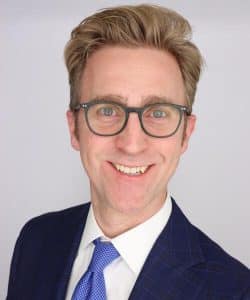 Dr. Aaron S. Mansfield is a Mayo Clinic medical oncologist who practices and conducts research at the Rochester, Minnesota site. As co-director of the Precision Cancer Therapeutics Program within the Mayo Clinic Center for Individualized Medicine, he has played a significant role in the development of new treatments for lung cancer and other thoracic malignancies, including the combination of ipilimumab and nivolumab for patients diagnosed with malignant pleural mesothelioma.[1]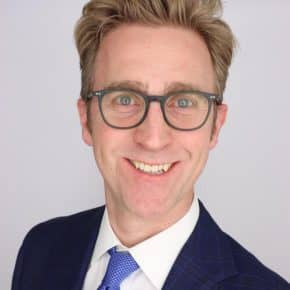 Dr. Mansfield's particular areas of focus include immunotherapy biomarkers and drug development. He and his colleagues successfully identified a signature that predicts which mesothelioma patients are most likely to benefit from immunotherapy treatment. They have also engaged in multiple cooperative group clinical trials for pleural and peritoneal mesothelioma.
Education and Career
Dr. Mansfield majored in Human Biology at Stanford University, where he earned a bachelor of arts degree. He earned his medical degree at the University of California Irvine, then moved on to the Mayo Clinic College of Medicine, where he first completed his internship and residency in Internal Medicine, and then completed fellowships in Internal Medicine and Hematology/Medical Oncology. He went on to become a clinical investigator in Internal Medicine and Hematology/Medical Oncology before being named to his primary appointment as consultant to the Division of Medical Oncology in the Department of Oncology and Professor of Oncology.[1]
Research
As co-director of the Precision Cancer Therapeutics Program at the Mayo Clinic Center for Individualized Medicine, Dr. Mansfield pursues rapid translation of genomics-based cancer therapies into patient care. His team is made up of specialists in bioinformatics, cancer biology, cancer therapeutics, clinical science, genomics, and pathology, working to find the most promising therapeutic targets and rapidly moving them into the clinic in the form of clinical studies and eventually moving to regulatory approval studies. Much of Dr. Mansfield's work is funded by organizations including the National Cancer Institute, the Department of Defense, and the Mark Foundation for Cancer Research.[2]
Awards and Memberships
Dr. Mansfield's professional highlights include having been named a Lung Cancer Hero and receiving the Mayo Clinic Experience Provider Recognition Award, the American Society of Clinical Oncology travel award, and the Tow Shung Tan Humanism in Medicine Award.  He is a top reviewer for the Journal of Thoracic Oncology and Enterprise Chair of the Data Safety Monitoring Committee at the Mayo Clinic Cancer Center.[1] 
Get Your FREE Mesothelioma Packet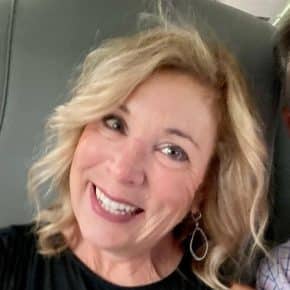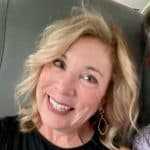 Terri Oppenheimer has been writing about mesothelioma and asbestos topics for over ten years. She has a degree in English from the College of William and Mary. Terri's experience as the head writer of our Mesothelioma.net news blog gives her a wealth of knowledge which she brings to all Mesothelioma.net articles she authors.
Get Your FREE Mesothelioma Packet
Page Edited by Patient Advocate Dave Foster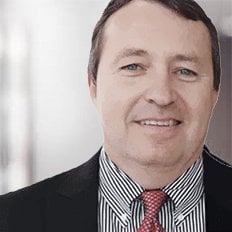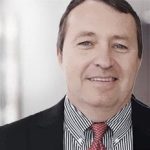 Dave has been a mesothelioma Patient Advocate for over 10 years. He consistently attends all major national and international mesothelioma meetings. In doing so, he is able to stay on top of the latest treatments, clinical trials, and research results. He also personally meets with mesothelioma patients and their families and connects them with the best medical specialists and legal representatives available.