AlliedSignal and Asbestos
This page has been fact checked by an experienced mesothelioma Patient Advocate. Sources of information are listed at the bottom of the article.
We make every attempt to keep our information accurate and up-to-date.
Please Contact Us with any questions or comments.
AlliedSignal is today known as Honeywell, but it made and sold products made with asbestos under its own brand name for decades. Many workers suffered exposure to asbestos because of AlliedSignal, especially mechanics who worked on brakes. Some have sued the company and recovered significant damages.
AlliedSignal History and Asbestos
AlliedSignal began in 1920 as Allied Chemical & Dye Corporation. It was a partnership made between five different companies:
Barrett Paving Materials
General Chemical Company
National Aniline & Chemical Company
Semet-Solvay Company
Solvay Process Company
At that time, Germany dominated the chemical industry, leading to shortages in the U.S. The companies came together to be able to stop relying on German products.[1]
World War II brought big demand for Allied's products, but after the war, the company struggled. It didn't develop new products, and its factories became outdated. It didn't turn around until the 1960s when Allied began acquiring other companies and expanding its product types.[1]
The company changed its name to Allied Chemical Corporation in 1958 and Allied in 1983. It merged with Bendix Corporation the same year. Allied merged with Signal to become Allied-Signal in 1985. Signal originated as a merger between an oil and an aerospace company. The company's name changed one more time, to AlliedSignal, in 1992.
AlliedSignal acquired Honeywell in 1999 for nearly $14 billion and took on the name Honeywell.[2] Today, Honeywell is a large company that serves several industries and has headquarters in Charlotte, North Carolina.
How Did AlliedSignal Use Asbestos?
AlliedSignal began making products with asbestos when it acquired automotive and friction product companies, including Bendix.
Bendix Corporation manufactured brakes, brake pads, and brake linings with asbestos to protect against the heat generated by friction in the components.
Honeywell owned North American Refractories Company (NARCO) in the 1970s and 1980s. It made refractory materials, products designed to withstand high temperatures, often used in boilers and furnaces, which contained asbestos.
Who Was at Risk of Asbestos Exposure from AlliedSignal Products?
AlliedSignal's companies that made asbestos materials exposed many workers to this harmful mineral. The company's employees working in their factories and making products with asbestos were at major risk of exposure.
Anyone who worked with AlliedSignal products in other industries also faced exposure risks. This includes mechanics in particular. Those who worked with Bendix brakes likely inhaled the fibers liberated by replacing and repairing the components.
NARCO products were used in high-temperature industries, like steel mills, oil refineries, and others that used boilers, steam turbines, and furnaces. These workers were also at risk of exposure.
AlliedSignal stopped using asbestos in the 1980s. Additionally, people who continued using existing products with asbestos faced risks of exposure. This includes people who used Bendix brakes, for instance and did repairs to their own cars.
AlliedSignal Asbestos Lawsuits
Many people faced asbestos exposure over the years because of the products made by AlliedSignal and its subsidiaries. Some of those people got sick with mesothelioma as a result and filed lawsuits against AlliedSignal or Honeywell:
$1.1 Million for Mesothelioma. In 2002, a jury in California awarded a man $1.1 million for his mesothelioma resulting from asbestos-containing brake components. The man developed asbestos cancer after working on brakes on his family vehicles for years. The jury assigned AlliedSignal 100% of the liability for failing to warn of the risks of the brakes it sold.[3]
$53 Million for Mesothelioma and Wrongful Death. Also in 2002, a New York jury awarded $53 million to the family of a man who died from mesothelioma. At the time, it was the largest single-plaintiff asbestos verdict in the state's history. Stephen Brown had worked as a brake mechanic in the 1960s and 1970s. The suit named Honeywell as a defendant, and the jury assigned nearly 46% of the liability to the company.[4]
$18 Million for Mesothelioma Death. An Arkansas mechanic died from mesothelioma in 2017 after working with asbestos brakes for years. During the trial, his attorneys said he worked on ten to twelve brakes per day for more than a decade. The jury found Honeywell liable for the man's illness and death.[5]
$30.3 Million to Mesothelioma Widow. A record for New Jersey, a jury awarded a woman $30.3 million after her husband died from mesothelioma. He received the diagnosis in 2002 and died that same year. He encountered asbestos through his father, who worked at a General Motors warehouse, and while working for a few summers at the warehouse. He was only 50 when he died.[6]
AlliedSignal Asbestos Trust
If you worked with or handled any of the products AlliedSignal and its subsidiaries made with asbestos, you may be eligible for compensation. An experienced asbestos lawyer can help you determine where you were exposed and the companies responsible.
AlliedSignal, as Honeywell, contributed funds to two asbestos trusts. Depending on your exposure, you may be able to file a claim for compensation with one or both of these:[7]
One of these trusts is the North American Refractories Company (NARCO) Personal Injury Settlement Trust, which the company began when it filed for bankruptcy in the early 2000s.
The other trust is the Federal-Mogul Asbestos Personal Injury Trust. This covers claims related to Bendix Corporation's brakes.
What if I Was Exposed to AlliedSignal, Bendix, or NARCO Asbestos Products?
Asbestos exposure is both devastating and confusing. You need an experienced lawyer to look over your situation and determine if you have a right to make a claim and if AlliedSignal or its subsidiaries can be held responsible and liable for your illness.
Take care of your health first. Let your doctor know you were exposed. If you receive a diagnosis of an asbestos illness like mesothelioma, contact an asbestos attorney or law firm. They will review your case for free and provide advice. They can help you make a claim for compensation if you qualify for one of the asbestos trusts.
Get Your FREE Mesothelioma Packet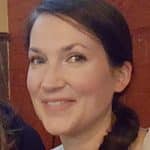 Mary Ellen Ellis has been the head writer for Mesothelioma.net since 2016. With hundreds of mesothelioma and asbestos articles to her credit, she is one of the most experienced writers on these topics. Her degrees and background in science and education help her explain complicated medical topics for a wider audience. Mary Ellen takes pride in providing her readers with the critical information they need following a diagnosis of an asbestos-related illness.
Get Your FREE Mesothelioma Packet
Page Edited by Patient Advocate Dave Foster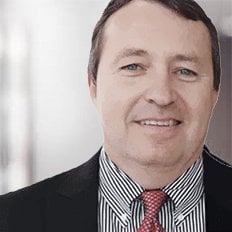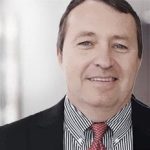 Dave has been a mesothelioma Patient Advocate for over 10 years. He consistently attends all major national and international mesothelioma meetings. In doing so, he is able to stay on top of the latest treatments, clinical trials, and research results. He also personally meets with mesothelioma patients and their families and connects them with the best medical specialists and legal representatives available.