Fatemeh Ardeshir-Larijani, MD, MSc
This page has been fact checked by an experienced mesothelioma Patient Advocate. Sources of information are listed at the bottom of the article.
We make every attempt to keep our information accurate and up-to-date.
Please Contact Us with any questions or comments.
Dr. Fatemeh Ardeshir-Larijani is a hematologist and medical oncologist at Emory University Hospital's Winship Cancer Institute in Atlanta, Georgia. Her clinical focus is on thoracic oncology, treating patients diagnosed with lung cancer, malignant pleural mesothelioma, and thymic tumors. In her role there, she is part of a multidisciplinary healthcare team that deploys state-of-the-art treatment protocols to achieve the best possible outcomes for patients diagnosed with these challenging diseases. As a hematologist, her analysis of malignant tumors' molecular makeup provides a roadmap to the most effective path forward for each patient. She takes a targeted approach, leveraging the most innovative combinations of chemotherapy, radiation therapy, and immunotherapy.[1]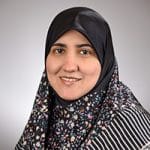 Education and Career
Dr. Ardeshir-Larijani earned her medical degree from Tehran University of Medical Sciences. She completed her residency in Internal Medicine at Case Western Reserve University, then followed those studies with a fellowship in Hematology/Oncology at Indiana University, where she also earned a Master of Science in Clinical Research.
Today, in addition to providing clinical care to patients as part of the Winship Cancer Institute, Dr. Ardeshir-Larijani is also an Assistant Professor in the Department of Hematology and Medical Oncology at the Emory University School of Medicine.[1]
Dr. Ardeshir-Larijani is a member of several professional organizations, including:
American Society of Clinical Oncology
International Association for the Study of Lung Cancer
American Association for Cancer Research
Society for Immunotherapy of Cancer
International Thymic Malignancy Interest Group
Research
Dr. Ardeshir-Larijani is actively involved in scholarly research into thymic epithelial tumors with a focus on new target discovery and defining an immune resistance mechanism in lung cancer. Her research has been published in journals including Clinical Lung Cancer, JCO-Precision Oncology, and Lung Cancer Journal. Her published titles include:[1]
Awards
Dr. Ardeshir-Larijani's scholarship and clinical excellence have been recognized with numerous awards, including:[1]
American Philosophical Society grant award to investigate the mechanism of resistance in small cell lung cancer, 2023
ASCO Merit Award, 2021
Career Development Alumni Award, Indiana University, 2021
ASCO Mentoring Reviewing Program, 2020
Medicine Department Research Award, Case Western Reserve University, 2019
Get Your FREE Mesothelioma Packet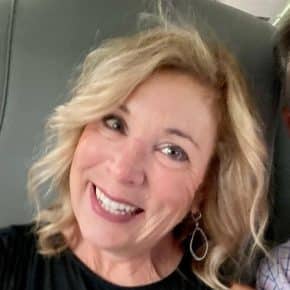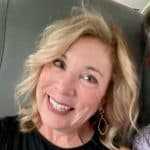 Terri Oppenheimer has been writing about mesothelioma and asbestos topics for over ten years. She has a degree in English from the College of William and Mary. Terri's experience as the head writer of our Mesothelioma.net news blog gives her a wealth of knowledge which she brings to all Mesothelioma.net articles she authors.
Get Your FREE Mesothelioma Packet
Page Edited by Patient Advocate Dave Foster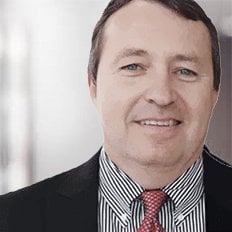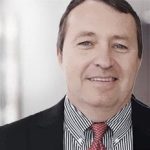 Dave has been a mesothelioma Patient Advocate for over 10 years. He consistently attends all major national and international mesothelioma meetings. In doing so, he is able to stay on top of the latest treatments, clinical trials, and research results. He also personally meets with mesothelioma patients and their families and connects them with the best medical specialists and legal representatives available.