Winship Cancer Institute at Emory University, Atlanta, Georgia
This page has been fact checked by an experienced mesothelioma Patient Advocate. Sources of information are listed at the bottom of the article.
We make every attempt to keep our information accurate and up-to-date.
Please Contact Us with any questions or comments.
Winship Cancer Institute of Emory University received NCI designation in 2009 and in 2017 it became Georgia's only NCI-designated Comprehensive Cancer Center. The facility is a world leader in cancer treatment, research, and discovery, with care being provided at several locations throughout the Atlanta metropolitan area.
As part of its cancer research mission, Winship Cancer Institute is at the forefront of investigating immunology and precision medicine and conducting phase 1 clinical trials. The facility's mission includes a pledge to identify how to overcome health disparities in cancer care. Its four research areas — Cancer Immunology, Cancer Prevention and Control, Cell and Molecular Biology, and Discovery and Developmental Therapeutics — are all responsive to the needs of its patient population, and discoveries are quickly translated to the clinic.[1]
Facts about Winship Cancer Institute of Emory University
Winship Cancer Institute treats over 17,000 new patients each year.
It is the only National Cancer Institute-designated Comprehensive Cancer Center in the state of Georgia and serves as the coordinating center for cancer research, education, and care throughout Emory University.[1]
Emory Proton Therapy Center at Winship is the only proton therapy center in the state of Georgia.
Cancer care at Emory University Hospital through Winship ranks among the nation's top cancer programs according to U.S. News & World Report.
Winship investigators conducted over 680 interventional and therapeutic clinical trials in 2022.
Winship has the largest unit in Georgia for phase 1 clinical trials.
Winship is one of 30 inaugural U.S. cancer centers selected as a Lead Academic Participating Site for the National Cancer Institute's National Clinical Trials Network.
Winship has over 550 faculty members and received $100 million in cancer research funding in 2022, $31 million of which was from the National Cancer Institute.[1]
History
Winship Cancer Institute was founded in 1937 following Emory University receiving a significant gift from Coca-Cola President Robert Winship Woodruff. Mr. Woodruff requested that the center be named after his maternal grandfather as a way of honoring his mother, who had lost her battle with cancer that year. After observing his mother's struggle with traveling to New York for treatment of her breast cancer, Mr. Woodruff intended that no Georgia resident should need to leave the state to receive quality cancer care. His vision included physicians and scientists collaborating in the same facility so that researchers would not lose sight of the importance or urgency of their work, or for whom their research was being conducted.[2]
The facility first began treating patients in 1939, when it saw 168 patients. Treatment approaches shifted dramatically in 1947 when the first chemotherapy drug was discovered, and the institute's director was named to the National Advisory Cancer Council two years later. In 1985 the clinic was renamed Winship Cancer Center and began coordinating cancer research and treatment with Emory, and in 1999 the name was changed again to Winship Cancer Institute.
Mesothelioma Treatment at Winship Cancer Institute
Winship Cancer Institute's multidisciplinary team of experts works together to develop personalized treatment plans for patients diagnosed with lung cancer, malignant pleural mesothelioma, and other thoracic malignancies. The collaborative group of thoracic surgeons, medical oncologists, surgical oncologists, and pulmonologists is supported by radiologists, nurse navigators other support staff. They work together to offer cancer patients the best possible outcome and experience, meeting weekly to discuss patient cases, coordinating scheduling among various specialties to make things as convenient as possible, and offering treatment at both Emory University Hospital and Emory Saint Joseph's Hospital.[3]
Winship uses precision medicine tools and technology in the diagnostic process, relying on molecular testing to identify the most targeted treatment approach for each patient's unique genetic profile. Once diagnosed patients have access to chemotherapy, radiation therapy, surgery, targeted therapy, immunotherapy, and the only proton therapy center in the state.
Patients diagnosed with malignant peritoneal mesothelioma will also benefit from Winship's HIPEC program. Hyperthermic intraperitoneal chemotherapy is a two-step procedure to treat cancer that has spread within the peritoneal cavity, and Winship's surgical oncologists perform the procedure more than any other facility in Georgia.
The clinical care provided at Winship Cancer Institute is supported by many active clinical trials, including studies on the effectiveness of immunotherapy for metastatic cancers. The facility also offers supportive care from counselors, social service professionals, and dietitians.
Research
With complementary and synergistic research programs centered on immunology, prevention and control, cell and molecular biology, and discovery and developmental therapeutics, Winship Cancer Institute's cancer researchers specifically link its clinical trials programs to the needs of its patient population. The facility has tripled the size of its dedicated Phase I Clinical Trials Unit, and in 2018 it launched the Center for Cancer Immunology to attempt to treat cancer by harnessing the immune system.
Notable Staff and Mesothelioma Specialists
Winship Cancer Institute's treatment team is made up of expert physicians and diagnosticians, advanced nursing practitioners, and essential support services. These compassionate professionals work together to address patients' physical, spiritual, social services, and emotional needs.
Among the many notable physicians on the team are Fatemeh Ardeshire, MD, MSc, Ticiana Leal, MD, and Jennifer W. Carlisle, MD, all medical oncologists specializing in the care of patients with lung cancer, mesothelioma, and thymic malignancies, and Charles A. Staley, MD, a surgical oncologist and leading expert in the use of HIPEC to treat malignant peritoneal mesothelioma.
Winship Cancer Institute's top cancer experts offer cutting-edge treatment options and compassionate support for patients diagnosed with lung cancer and malignant mesothelioma.
Get Your FREE Mesothelioma Packet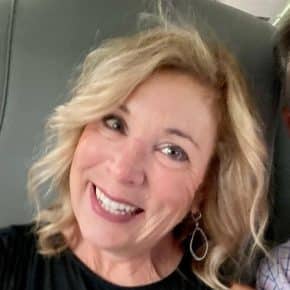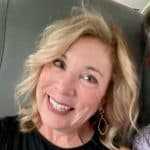 Terri Oppenheimer has been writing about mesothelioma and asbestos topics for over ten years. She has a degree in English from the College of William and Mary. Terri's experience as the head writer of our Mesothelioma.net news blog gives her a wealth of knowledge which she brings to all Mesothelioma.net articles she authors.
Get Your FREE Mesothelioma Packet
Page Edited by Patient Advocate Dave Foster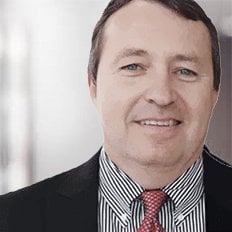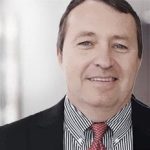 Dave has been a mesothelioma Patient Advocate for over 10 years. He consistently attends all major national and international mesothelioma meetings. In doing so, he is able to stay on top of the latest treatments, clinical trials, and research results. He also personally meets with mesothelioma patients and their families and connects them with the best medical specialists and legal representatives available.