This page has been fact checked by an experienced mesothelioma Patient Advocate. Sources of information are listed at the bottom of the article.
We make every attempt to keep our information accurate and up-to-date.
Please Contact Us with any questions or comments.
As a thoracic medical oncologist, Dr. Ticiana Leal specializes in the care of patients diagnosed with malignant pleural mesothelioma, lung cancer, and thymic malignancies. She is the Director of the Thoracic Medical Oncology Program at the Winship Cancer Institute of Emory University Hospital. Winship Cancer Institute is the only NCI-designated comprehensive cancer center in the state of Georgia.[1]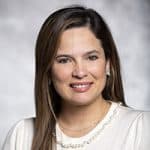 In addition to patient care, Dr. Leal is an active participant in clinical trials at Winship, as well as a member of the facility's Discovery and Developmental Therapeutics Research Program. In that role, she works with colleagues to develop novel therapeutic approaches for the detection and treatment of cancer.
Education and Career
Dr. Leal earned her medical degree in Fortaleza, Brazil, at the Federal University of Ceara. From there she moved to Chicago, Illinois to complete her residency in Internal Medicine at Weiss Memorial Hospital and a fellowship in Geriatric Medicine at the University of Illinois at Chicago. She then completed a fellowship in Medical Oncology at the University of Wisconsin Hospitals and Clinics in Madison, Wisconsin.[1]
Dr. Leal spent several years as a member of the faculty at the University of Wisconsin's Carbone Cancer Center, where she served as team leader of the Thoracic Malignancies Disease Oriented Team. She is board-certified in both Medical Oncology and in Palliative Care.
Today she is an Associate Professor in the Department of Hematology and Medical Oncology at the Emory University School of Medicine and Director of the Thoracic Medical Oncology Program of the Department of Hematology and Medical Oncology at the Winship Cancer Institute of Emory University Hospital. She also serves as associate editor and as a member of the executive editorial board of The Journal of the National Comprehensive Cancer Network, as Lung Cancer Section Editor of Current Treatment Options in Oncology, and on the editorial advisory boards of Cancer and The Brazilian Journal of Oncology. She is also the National Cancer Institute's LUNG-MAP Chair, ECOG-ACRIN representative.[1]
Research
Dr. Leal's clinical research is focused on clinical trials of chemotherapy and/or immunotherapy agents to treat malignant mesothelioma, lung cancer, and thymic tumors. She has authored or co-authored numerous peer-reviewed original research articles, book chapters, and posters, including a notable work on the use of Tumor Treating Fields Therapy in patients with metastatic lung cancer after platinum resistance.[2]
Professional Memberships
Dr. Leal holds professional memberships with several esteemed medical organizations, including:
American Society of Clinical Oncology
American Association for Cancer Research
Eastern Cooperative Oncology Group
European Society of Medical Oncology
Society for Immunotherapy of Cancer
International Association for the Study of Lung Cancer
Get Your FREE Mesothelioma Packet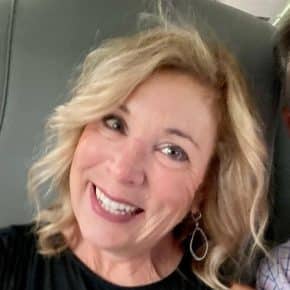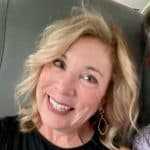 Terri Oppenheimer has been writing about mesothelioma and asbestos topics for over ten years. She has a degree in English from the College of William and Mary. Terri's experience as the head writer of our Mesothelioma.net news blog gives her a wealth of knowledge which she brings to all Mesothelioma.net articles she authors.
Get Your FREE Mesothelioma Packet
Page Edited by Patient Advocate Dave Foster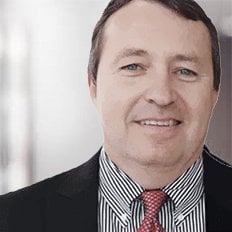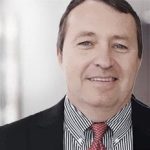 Dave has been a mesothelioma Patient Advocate for over 10 years. He consistently attends all major national and international mesothelioma meetings. In doing so, he is able to stay on top of the latest treatments, clinical trials, and research results. He also personally meets with mesothelioma patients and their families and connects them with the best medical specialists and legal representatives available.