This page has been fact checked by an experienced mesothelioma Patient Advocate. Sources of information are listed at the bottom of the article.
We make every attempt to keep our information accurate and up-to-date.
Please Contact Us with any questions or comments.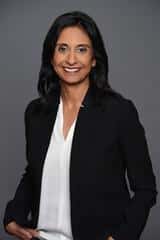 Dr. Jyoti D. Patel is a thoracic oncologist and professor of medicine at the Robert H. Lurie Comprehensive Cancer Center and Northwestern University Medical School. As Director of Thoracic Oncology, she oversees all lung cancer clinical and research activities at the facility and has been instrumental in developing clinical guidelines for the treatment of lung cancer.[1]
Dr. Patel says that she was drawn to oncology because of her fascination with cancer science and biology, the mentorship she received, and her personal experience watching her father's struggle with cancer. She has focused her career on developing new treatments leveraging targeted therapies. She says that the ability to move from lab bench to patient bedside has led to many new treatments and improved outcomes, noting the benefits of immunotherapy and personalized medicine.[2]
Education and Career
Dr. Patel began her education at Northwestern University, where she earned a bachelor of art in English. She earned her medical degree at the Indiana University School of Medicine, then completed her residency at McGaw Medical Center of Northwestern University where she also served as Chief Medical Resident, then went on to complete a fellowship in Medical Oncology at Memorial Sloan Kettering Cancer Center. She is board-certified in Medical Oncology.[1]
Prior to joining Northwestern, Dr. Patel was a Professor of Medicine at the University of Chicago and Director of Thoracic Oncology at the University of Chicago Comprehensive Cancer Center and served as the Medical Director of the University of Chicago Clinical Cancer Trials Office. She has also served as the Co-Director of the annual ASCO/ACCR Methods in Clinical Cancer Research Workshop. In addition to her roles as Professor of Medicine, Director of Thoracic Oncology, and Assistant Director for Clinical Research at Northwestern University's Robert H. Lurie Comprehensive Cancer Center, she is also Associate Vice Chair for Clinical Research in the Department of Medicine. She has served as Associate Editor for Lung Cancer on the Cancer.Net Editorial Board and as Editor in Chief of Cancer.Net. and has been writing for NEJM Journal Watch Oncology and Hematology since 2021.[2]
Research
Dr. Patel has led multiple clinical trials with novel drugs at all levels, from phase 1 to 3. In addition, she has developed guidelines for the treatment of advanced lung cancer and malignant pleural mesothelioma and contributed to the development of commonly used treatment regimens. She leads clinical and research efforts in thoracic cancers at Northwestern University and has been course director of the ASCO/AACR Clinical Trials Design Workshop. She has also mentored numerous faculty and fellows over the years.[1]
Professional Memberships
Dr. Patel has held numerous leadership positions on national and international thoracic cancer committees, including the National Comprehensive Cancer Network, the International Association for the Study of Lung Cancer, and the Alliance for Clinical Trials in Oncology. She has served the American Society of Clinical Oncology in many educational and scientific capacities over the years. 
Get Your FREE Mesothelioma Packet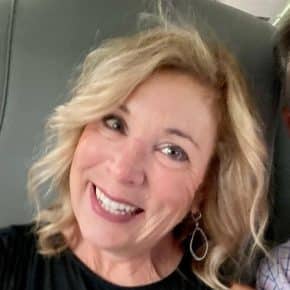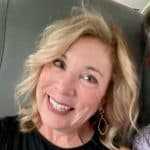 Terri Oppenheimer has been writing about mesothelioma and asbestos topics for over ten years. She has a degree in English from the College of William and Mary. Terri's experience as the head writer of our Mesothelioma.net news blog gives her a wealth of knowledge which she brings to all Mesothelioma.net articles she authors.
Get Your FREE Mesothelioma Packet
Page Edited by Patient Advocate Dave Foster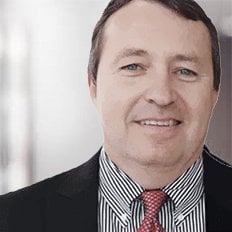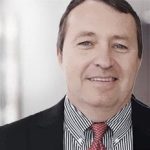 Dave has been a mesothelioma Patient Advocate for over 10 years. He consistently attends all major national and international mesothelioma meetings. In doing so, he is able to stay on top of the latest treatments, clinical trials, and research results. He also personally meets with mesothelioma patients and their families and connects them with the best medical specialists and legal representatives available.