Mohamed Shanshal, M.B., B.Ch., M.D.
This page has been fact checked by an experienced mesothelioma Patient Advocate. Sources of information are listed at the bottom of the article.
We make every attempt to keep our information accurate and up-to-date.
Please Contact Us with any questions or comments.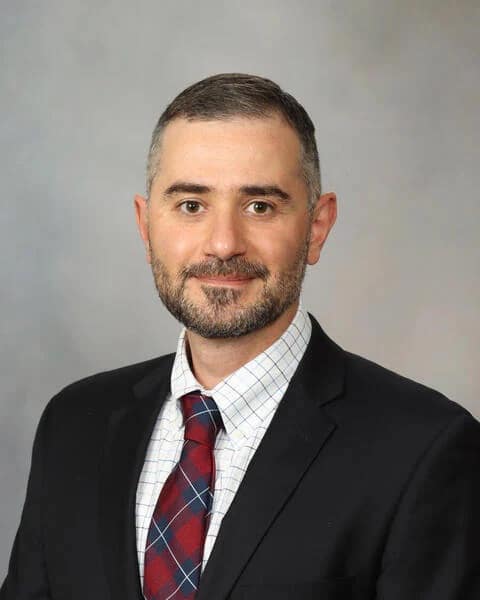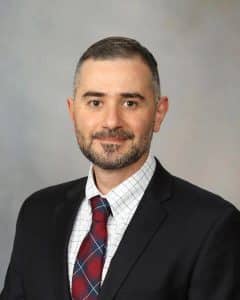 Dr. Mohamed Shanshal is a medical oncologist at the Mayo Clinic in Rochester, Minnesota. As a member of both the Oncology department and the Lung Cancer Program, he is focused on treating patients with thoracic malignancies, including mesothelioma and lung cancer. He is also working on the development of novel drug therapeutics for these illnesses and is actively involved in Phase 1 clinical trials working to improve patient outcomes.  His particular medical interests include targeted therapy, bio-specific T-cell engagers, and the treatment of early-stage cancer.[]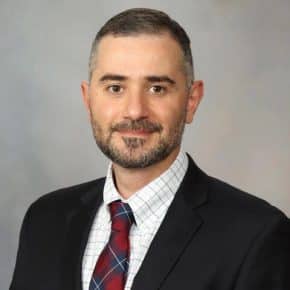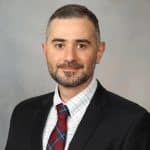 Education and Career
Dr. Shanshal earned his undergraduate medical degree in Medicine at Al-Nahrain University and followed that accomplishment with a residency in Internal Medicine at the Rosalind Franklin University of Medicine and Science at the Chicago Medical School. He then moved on to a chief fellowship at Texas Tech University and a Sub-specialty fellowship in Oncology as part of the Advanced Programs of the Mayo School of Graduate Medical Education, Mayo Clinic College of Medicine.[1]
He has remained at Mayo Clinic where he is part of the Lung Cancer specialty program, one of the nation's largest and most experienced clinical programs for treatment of the disease. As part of a multidisciplinary team and tumor board made up of fellow oncologists, surgeons, radiation oncologists, and other healthcare professionals, Dr. Shanshal treats patients who have been diagnosed with mesothelioma, lung cancer, thymoma, and other cancers of the chest.[2]
Treatment for Lung Cancer and Mesothelioma
As an oncologist, Dr. Shanshal collaborates with other healthcare professionals at the Mayo Clinic to create a treatment plan appropriate for the patient's specific condition and wishes. Options include surgery, targeted radiation treatments including proton beam therapy, immunotherapy, chemotherapy, and targeted therapies based on genetic and immunological biomarkers. Patients can also enter clinical trials or request palliative care.
Certifications and Memberships
Dr. Shanshal holds certifications in Medical Oncology, Hematology, and Internal Medicine. He is a member of the International Association for the Study of Lung Cancer (IASLC), the American Society of Clinical Oncology, and the American Society of Hematology.[1]
Get Your FREE Mesothelioma Packet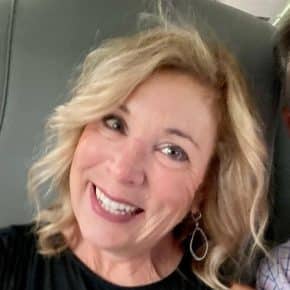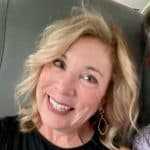 Terri Oppenheimer has been writing about mesothelioma and asbestos topics for over ten years. She has a degree in English from the College of William and Mary. Terri's experience as the head writer of our Mesothelioma.net news blog gives her a wealth of knowledge which she brings to all Mesothelioma.net articles she authors.
Get Your FREE Mesothelioma Packet
Page Edited by Patient Advocate Dave Foster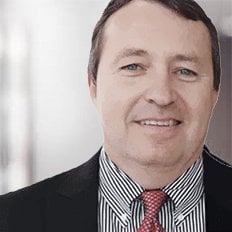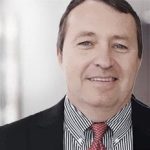 Dave has been a mesothelioma Patient Advocate for over 10 years. He consistently attends all major national and international mesothelioma meetings. In doing so, he is able to stay on top of the latest treatments, clinical trials, and research results. He also personally meets with mesothelioma patients and their families and connects them with the best medical specialists and legal representatives available.