Prakash K. Pandalai, M.D.
This page has been fact checked by an experienced mesothelioma Patient Advocate. Sources of information are listed at the bottom of the article.
We make every attempt to keep our information accurate and up-to-date.
Please Contact Us with any questions or comments.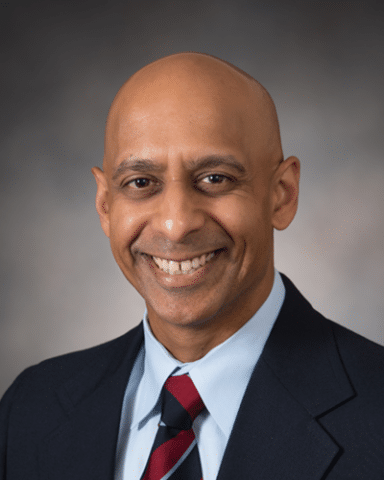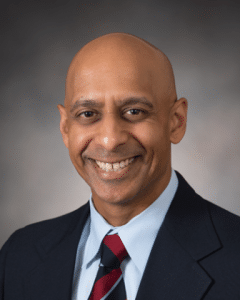 Dr. Prakash K. Pandalai is a surgical oncologist who specializes in complex gastrointestinal malignancies and peritoneal surface cancers. He treats patients diagnosed with malignant peritoneal mesothelioma; stomach cancer; gallbladder cancer; appendix cancer; pancreatic cancer; liver cancer; and other diseases. He has significant experience using novel surgical techniques, including hepatic arterial infusion, cytoreductive surgery with hyperthermic intraperitoneal chemotherapy (CRS-HIPEC), and robotic surgery.[1]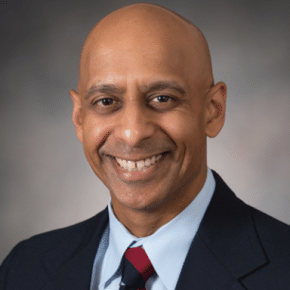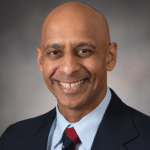 Dr. Pandalai's professional interests include all topics pertaining to surgical oncology outcomes and eliminating disparities. He focuses significant attention on the decision and cost-analysis factors associated with surgical oncology and the economics of multidisciplinary surgical oncology practices. He is constantly aware of the trust placed in him by his patients and grateful for the faith they place in his skill, knowledge, and judgment.[1]
Education and Career
Dr. Pandalai earned a bachelor of science degree in Biology at the University of Michigan and his medical degree from Wright State University School of Medicine in Dayton, Ohio. He completed a General Surgery internship and residency at the University of Cincinnati College of Medicine followed by Surgical Oncology fellowships at Massachusetts General Hospital and the Dana Farber Cancer Institute at Harvard Medical School. In addition to being board-certified in Surgery, he completed special training in Advanced Trauma Support, Advanced Cardiac Life Support, and Basic Life Support, and is an Advanced Trauma Life Support Instructor.[1]
Dr. Pandalai served with Forward Surgical Teams in both Afghanistan and Iraq as a member of the USA Army Reserve and continues to care for service members at the Lexington VA Medical Center. He was a staff surgeon at the National Cancer Institute and is an Assistant Professor of Surgery at the University of Kentucky Medical School.
Publications
Dr. Pandalai is a prolific researcher who has published 31 times, with work appearing in books, presentations, and scientific journals including the Journal of the American College of Surgeons. His manuscript "A Novel Nomogram for Peritoneal Mesothelioma Predicts Survival," published in Annals of Surgical Oncology, is frequently referenced in other studies of CRS-HIPEC.[1]
Get Your FREE Mesothelioma Packet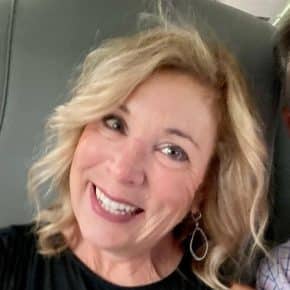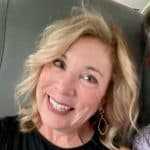 Terri Oppenheimer has been writing about mesothelioma and asbestos topics for over ten years. She has a degree in English from the College of William and Mary. Terri's experience as the head writer of our Mesothelioma.net news blog gives her a wealth of knowledge which she brings to all Mesothelioma.net articles she authors.
Get Your FREE Mesothelioma Packet
Page Edited by Patient Advocate Dave Foster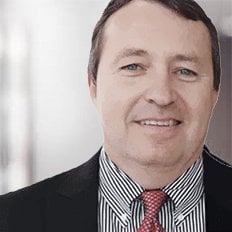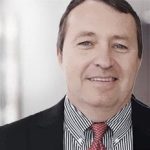 Dave has been a mesothelioma Patient Advocate for over 10 years. He consistently attends all major national and international mesothelioma meetings. In doing so, he is able to stay on top of the latest treatments, clinical trials, and research results. He also personally meets with mesothelioma patients and their families and connects them with the best medical specialists and legal representatives available.