This page has been fact checked by an experienced mesothelioma Patient Advocate. Sources of information are listed at the bottom of the article.
We make every attempt to keep our information accurate and up-to-date.
Please Contact Us with any questions or comments.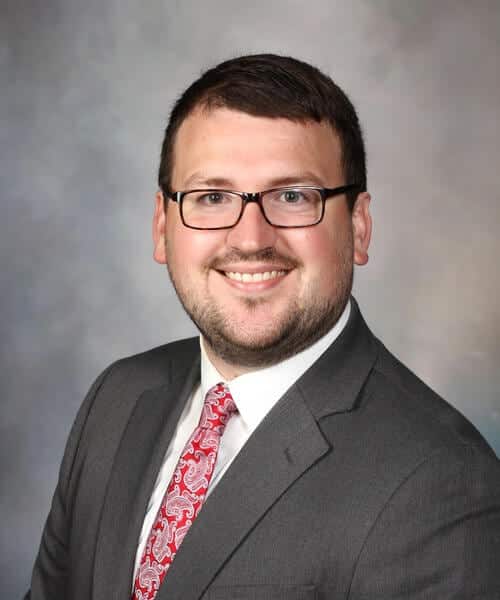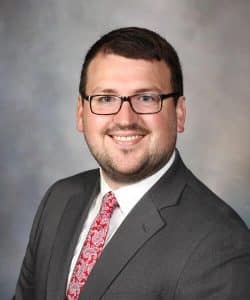 Dr. William G. Breen is a board-certified radiation oncologist at Mayo Clinic in Rochester, Minnesota, where he specializes in treating patients diagnosed with lung cancer, malignant mesothelioma, brain cancer, lymphoma, and other central nervous system disorders. He has expertise in the use of proton therapy, IMRT, SBRT total skin electron beam therapy, and orthovoltage radiotherapy and is the principal investigator on several studies, including a clinical trial investigating the combination of (stereotactic body radiotherapy) SBRT with immunotherapy for the treatment of malignant mesothelioma.[1]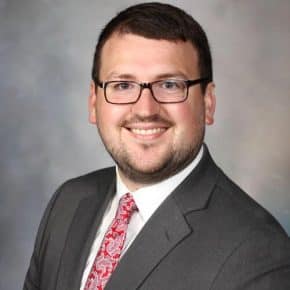 Education and Career
Dr. Breen began his education at Saint John's University, where he earned a bachelor of arts degree in Biochemistry with a minor in Latin. He attended Mayo Medical School, and after earning his medical degree spent his transitional internship at Gundersen Lutheran Medical Center. He returned to Mayo School of Graduate Medical Education at the Mayo Clinic College of Medicine for his residency in Radiation Oncology.[1]
After his residency, Dr. Breen remained at Mayo Clinic in Rochester, where is a Radiation Oncologist and the Associate Research Chair in the Department of Radiation Oncology.
Research
Dr. Breen's research is focused on the use of innovative radiation therapy tools in the treatment of challenging cancers. He is the principal investigator on several studies, including an ongoing trial utilizing 18F-DOPA PET and advanced MRI for the terminal brain cancer known as glioblastoma, and a Phase 1 trial studying the effect of SBRT with immunotherapy in patients with malignant pleural mesothelioma. Speaking of his research, Dr. Breen says, "My focus is to learn how to use our newer types of radiation, different types of radiation, can help those with mesothelioma and to learn how newer types of radiation can be integrated with other newer therapies like immunotherapy to help our patients have better outcomes."
SBRT and Immunotherapy
Stereotactic body radiation therapy, or SBRT, is a cancer treatment that delivers extremely precise, very intense doses of radiation to cancer cells while minimizing damage to healthy tissue. SBRT involves the use of sophisticated equipment that positions the patient and, using technology that pinpoints the exact three-dimensional location of a tumor, delivers radiation to tumors with a high degree of precision. The benefit is that tumor cells are killed with fewer doses over a shorter period, and without damaging surrounding healthy tissue. The study's goal is to determine whether combining SBRT with immunotherapy improves the tumors' response to the treatment and reduces adverse side effects.[2]
Awards and Honors
2022 Roentgen Resident/Fellow Research Award, Mayo Clinic
2018 Scott Spretel Resident Excellence Award Nominee
Radiation Oncology Residency, Mayo School of Graduate Medical Education
2015 Earl Mailhot Memorial Scholarship
Mayo Clinic Alix School of Medicine, Mayo Clinic College of Medicine, Department of Education Administration
2014 Sarcoma Scholar Rein in Sarcoma
2013
Schilling Scholarship
Mayo Clinic Alix School of Medicine, Mayo Clinic College of Medicine, Department of Education Administration
Professional Memberships
Member, Society of Neuro-oncology
Member, International Lymphoma Radiation Oncology Group
Voting Member, American Radium Society Brain Malignancy Panel
Member, ASTRO
Chair/Lead Neurobehavioral Oncology Committee
Member, Alliance Cancer Cooperative Group
Co-Chair, Mayo Enterprise CNS Radiation Oncology Disease Group
Member, Mayo Clinic Radiation Oncology Research Committee
Member, Department of Radiation Oncology Telemedicine Working Group
Get Your FREE Mesothelioma Packet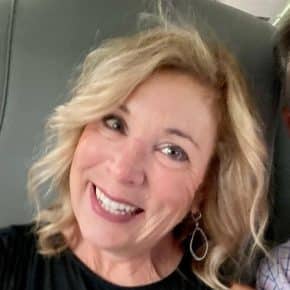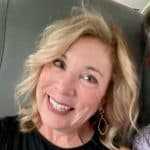 Terri Oppenheimer has been writing about mesothelioma and asbestos topics for over ten years. She has a degree in English from the College of William and Mary. Terri's experience as the head writer of our Mesothelioma.net news blog gives her a wealth of knowledge which she brings to all Mesothelioma.net articles she authors.
Get Your FREE Mesothelioma Packet
Page Edited by Patient Advocate Dave Foster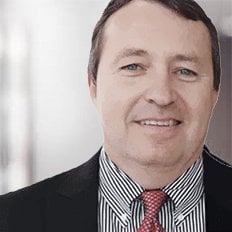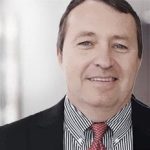 Dave has been a mesothelioma Patient Advocate for over 10 years. He consistently attends all major national and international mesothelioma meetings. In doing so, he is able to stay on top of the latest treatments, clinical trials, and research results. He also personally meets with mesothelioma patients and their families and connects them with the best medical specialists and legal representatives available.