This page has been fact checked by an experienced mesothelioma Patient Advocate. Sources of information are listed at the bottom of the article.
We make every attempt to keep our information accurate and up-to-date.
Please Contact Us with any questions or comments.
The E.J. Bartells Company manufactured and sold insulation and refractory products for decades. The company used asbestos in its products for a long period of time, putting workers at risk of exposure. After facing many lawsuits over asbestos illnesses, the company filed for bankruptcy and started a trust to compensate victims.
The History of The E.J. Bartells Company
The E.J. Bartells Company began in 1923, offering a variety of industrial and mechanical insulation products. Located in Washington, the company expanded to cover much of the Pacific Northwest and Alaska.[1]
While it began as an insulation company, E.J. Bartells also offered refractory fireproofing materials, HVAC products, and fabrication services. Many of the materials and products the company sold included asbestos as a vital component. It distributed many products from well-known asbestos companies, like Johns Manville and Eagle-Picher.
Today, as a part of Distribution International, E.J. Bartells continues to supply insulation, refractory products, and specialty products and services to multiple industries: construction, government, healthcare, marine, industrial, manufacturing, mining, oil and gas, and more.[2]
Asbestos Use at E.J. Bartells
Heavy use of asbestos dominated the insulation industry for decades, approximately from the 1940s through the 1970s. As an insulation manufacturer, E.J. Bartells used asbestos in many, if not all, of its products for that period.
Asbestos is a harmful material, but it also provides excellent insulating properties. It resists fire, electricity, and chemical reactions, adds strength, and is flexible and lightweight. All of this made it perfect for insulation and similar products.
E.J. Bartells used asbestos in all types of insulation that mostly went into industrial and commercial buildings and equipment. They also made refractory materials for fireproofing. The company's other products with asbestos include cement, sealant, adhesive, pipe covering, expansion joints, and tape.
Did E.J. Bartells Products Expose Me to Asbestos?
It can be difficult to know where and when you experienced asbestos exposure in the past. Anyone who worked around or with E.J. Bartells products during the asbestos period could have been exposed. The best way to find out if this includes you is to work with an asbestos lawyer. They know the industry and can track down the companies responsible for your exposure.
Workers who suffered exposure because of E.J. Bartells include their own employees and those who worked elsewhere with their products: construction workers, demolition workers, insulation installers, pipefitters, plumbers, electricians, and ship workers.
If you worked with E.J. Bartells insulation and products as an installer, maintenance worker, repairer, or demolition worker, you faced the biggest risks. This type of work disrupts asbestos materials, setting fibers loose that you can inhale.
Asbestos Litigation Against E.J. Bartells
Because of the asbestos in their products, numerous people filed lawsuits against E.J. Bartells. This includes employees of the company who played a role in manufacturing the products as well as other workers using their products while employed elsewhere.
David Niven developed asbestosis and lung cancer after working as an insulator since the 1950s. His career coincided with peak asbestos use. He and his wife sued several companies liable for his exposure, including E.J. Bartells. One defendant tried to get the case dismissed, but it was allowed to go through on appeal. Niven settled with some of the defendants.[3]
In Gilliland v. E.J. Bartells Co., Dorela Gilliland sued the company and others over the wrongful death of her husband. Darol Gilliland died from asbestosis in 1981 after working for E.J. Bartells. Mrs. Gilliland received monthly payments of $750 to begin in 1985 and end in 2005. That amount increased by 3% each year.[4]
Marlene Purcell filed suit against E.J. Bartells and other companies in 1993 after her husband died from pleural mesothelioma. He had several positions throughout his career as a machinist and electrician. The case alleged that E.J. Bartells made and distributed many of the asbestos products he encountered in these jobs. The jury awarded Mrs. Purcell nearly $5 million from multiple defendants.[5]
Bankruptcy and Asbestos Trust Fund
After facing years of lawsuits and settlement requests, E.J. Bartells filed for bankruptcy in 2000. As part of the reorganization plan, the company set up a trust fund to compensate asbestos victims filing claims. The trust was set up in 2001 with $20 million. It paid 15 claims by 2008.[6]
Contact an asbestos lawyer if you know or suspect you worked with or around E.J. Bartells products during your career. You may be eligible for a claim through the trust. Because it's common for many companies to be involved, you may also be able to sue other companies for compensation. A lawyer can investigate your exposure and advise you on your options.
Get Your FREE Mesothelioma Packet
Page Edited by Patient Advocate Dave Foster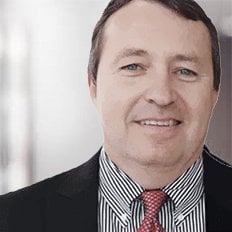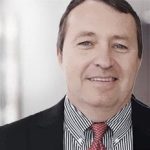 Dave has been a mesothelioma Patient Advocate for over 10 years. He consistently attends all major national and international mesothelioma meetings. In doing so, he is able to stay on top of the latest treatments, clinical trials, and research results. He also personally meets with mesothelioma patients and their families and connects them with the best medical specialists and legal representatives available.