USS Noa (DD-841) and Asbestos
This page has been fact checked by an experienced mesothelioma Patient Advocate. Sources of information are listed at the bottom of the article.
We make every attempt to keep our information accurate and up-to-date.
Please Contact Us with any questions or comments.
A Gearing class destroyer that served after World War II, the USS Noa (DD-841) played an important role in the post-war Navy. Like other U.S. Navy ships built during the post-war period, the USS Noa contained hundreds of asbestos components. Many veterans who served on the Noa later developed asbestos-related illnesses like asbestosis, lung cancer, and mesothelioma.
About the USS Noa
The USS Noa, designated DD-841, was a destroyer in the U.S. Navy from 1945 to 1973. As a destroyer, her primary role was to protect larger vessels in the fleet, but she was also responsible for training, exercises, search and rescue, and offensive operations.
The Noa was a Gearing class destroyer, one of the ninety-eight vessels in that class, which were built during and after World War II. They were designed to be longer and to carry more fuel to give them a longer operational range than their predecessors.
The Noa was 390 feet long and displaced 3,516 tons when carrying a full load of fuel, equipment, and men. She was able to travel 8,300 kilometers at a time and carry a complement of 336 men. She was powered by two Babcock & Wilcox boilers and Westinghouse turbines.
The name Noa came from Midshipman David Noa, an American sailor who died during the Philippine insurrection of 1901.
USS Noa Construction with Asbestos and Repairs
The USS Noa was laid down in Bath, Maine, constructed by the Bath Ironworks Shipyard. Construction began in 1945, and within just four months, she launched.
Commissioning took place in October of 1945 and was done under Commander R.L. Nolan Jr.[1] As with many other ships built at that time, the Noa's construction used asbestos in many of its components, including the turbines and boilers from manufacturers.
The Noa's first significant repairs were during post-shakedown training in Key West, Florida. She also received repairs and upgrades in 1954 at the Philadelphia Naval Shipyard, where she got sonar equipment.
More overhauls were conducted in 1957 and 1961 as part of the Fleet Rehabilitation and Modernization program to provide ships with more modern equipment and extend their service lives.
During a 1968 overhaul, the Noa had work done on her boilers, exposing workers to asbestos.
Service and Deployment History
After commissioning in late 1945, the Noa went to Cuba for shakedown training followed by repairs and upgrades at Key West's Fleet Sonar School.
Following this initial training and repair, she made Norfolk, Virginia, her home base, and left to serve on several operations along the East Coast and in the Mediterranean. In 1953 she deployed to the Pacific to support peacekeeping operations in the wake of the Korean War.
Following a return to the Atlantic, the USS Noa served in several antisubmarine operations and was also equipped with the latest sonar technology. This experimental technology was tested around Key West in Florida.
More training and testing took place throughout the 1950s. Then the Noa was sent to the Mediterranean and the Persian Gulf during the Lebanon crisis in 1958.
In the 1960s, the Noa served in many operations in the Mediterranean and the Atlantic. She was also instrumental in the space program, helping to recover astronauts from the Mercury mission splashdown.
The Noa recovered the Friendship 7, the Mercury spacecraft that sent the first American, John Glenn, into orbit around the Earth.[2]
In the late 1960s, the Noa was a training vessel for sonar technology based in Mayport, Florida.
The Noa's last cruise as an American vessel was on the Red Sea in 1972. The following year, after being decommissioned on October 31, 1973, she was lent to the Spanish Navy, where she operated until 1978. She was then sold and scrapped in 1991.
How Was Asbestos Used on the USS Noa?
The USS Noa was built and often repaired using asbestos. Asbestos was abundant and cheap, effective for fireproofing and insulating, and did not add much extra weight to a ship.
The heaviest use of asbestos was in the boilers, turbines, other heat-generating equipment, and pipe insulation that ran throughout the ship.
Smaller components on board the Noa and similar ships also contained asbestos:
Firefighting clothing and gear
Gunner's gloves
Gaskets
Valves
Adhesives
Deck matting
Flooring material
Various types of insulation
Asbestos is known and documented to have been used on the USS Noa and many other U.S. Navy ships.
Who Was at Risk of Exposure to Asbestos aboard the USS Noa?
The asbestos fibers in materials on the ship posed a risk to everyone but mainly to those who worked with the equipment and components that contained asbestos:
Boiler and engine room workers
Crew and shipyard workers that made repairs to the ship
Insulation workers
Gunners
Firefighters
How Were Veterans Harmed by Asbestos on the USS Noa?
Use of asbestos is documented aboard the Noa, as are later claims to the Veterans Administration (VA) from veterans who served on her and were diagnosed with respiratory conditions like asbestosis.
One case involved a man who served on the Noa from 1956 to 1960. He developed several respiratory conditions over the years and claimed to have been exposed to asbestos on the ship. This was attested to by other men who served with him.[3]
Another claim came from a man who served on the Noa. He later developed asbestosis and reported asbestos exposure on various ships, even remembering seeing exposed insulation in the crew quarters and working on insulation repairs.[4]
Another man served on the USS Noa in the 1950s and 1960s and later developed chronic obstructive pulmonary disease and other respiratory conditions at least partly attributed to asbestos. Another veteran attested that he was likely exposed to asbestos from insulation on pipes, conduits, and ducts.[5]
U.S. Navy veterans have some of the highest rates of mesothelioma of any population. If you served on the Noa or another ship in the U.S. Navy, especially during the time when asbestos use was heavy, you could have been exposed, and you could still develop symptoms of an asbestos illness. It's important to see your doctor for appropriate health screenings.
Compensation and Benefits for USS Noa Veterans
The VA accepts claims from veterans who believe their illnesses are related to service time exposure to asbestos and other toxins. You can make a claim with the VA to get the compensation you need for medical and other expenses.
Let an experienced advocate work with you to help make sure you get through the process successfully and quickly. The VA rates mesothelioma as 100% disabling, so you could be entitled to maximum disability compensation.
You can also take legal action without impacting your VA benefits. An asbestos law firm can help you determine which companies supplied the Noa or any other ship with asbestos. You can either sue these companies for damages or make a claim with any existing asbestos trust funds.
Get Your FREE Mesothelioma Packet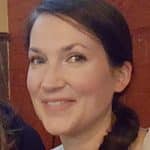 Mary Ellen Ellis has been the head writer for Mesothelioma.net since 2016. With hundreds of mesothelioma and asbestos articles to her credit, she is one of the most experienced writers on these topics. Her degrees and background in science and education help her explain complicated medical topics for a wider audience. Mary Ellen takes pride in providing her readers with the critical information they need following a diagnosis of an asbestos-related illness.
Get Your FREE Mesothelioma Packet
Page Edited by Patient Advocate Dave Foster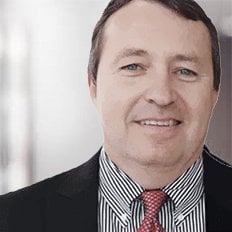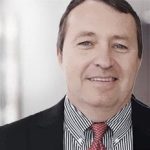 Dave has been a mesothelioma Patient Advocate for over 10 years. He consistently attends all major national and international mesothelioma meetings. In doing so, he is able to stay on top of the latest treatments, clinical trials, and research results. He also personally meets with mesothelioma patients and their families and connects them with the best medical specialists and legal representatives available.