This page has been fact checked by an experienced mesothelioma Patient Advocate. Sources of information are listed at the bottom of the article.
We make every attempt to keep our information accurate and up-to-date.
Please Contact Us with any questions or comments.
The A.W. Chesterton Company, founded in 1884, used asbestos in many of its products for decades. It produced sealing and packing materials with asbestos, which put thousands of workers at risk of exposure. Many of those workers have sued the company for asbestos-related illnesses and have settled or won jury verdicts.
About A.W. Chesterton and Asbestos
Arthur Chesterton founded the A.W. Chesterton Company in 1884 to distribute and sell products for steamboats and engineering companies. Soon after its founding in Boston, the company also began manufacturing its own products.[1]
A.W. Chesterton introduced its sealing line of products in 1895 with pump packing and gasketing. In 1905, it acquired Ingall's Boiler Cleaners and Scrapers, which led to the national distribution of its products.
Over decades, the company would innovate and develop new products and materials for sealing. A.W. Chesterton focused on heat-resistant pumps and gaskets, which led to the use of asbestos in these products.[1]
Throughout the 1900s, the company continued to grow, and although it always focused on sealing, it added lubricants and cleaners as well as sealants for a diverse range of industries. It grew from a local business to a national and then international company.[1]
As the company expanded its product line, manufacturing volume, and distribution in the middle of the 20th century, it used a lot of asbestos. A.W. Chesterton continued putting asbestos in products until the 1980s.
The A.W. Chesterton Company is known today as Chesterton and manufactures sealing products, coatings, and lubricants. It serves the energy industry, manufacturing companies, and process industries. The company is headquartered in Groveland, Massachusetts, and has more than 1,000 employees in 27 countries.[1]
How Did A.W. Chesterton Use Asbestos?
Asbestos use peaked in the middle of the 1900s when Chesterton expanded its product line of sealing items. Asbestos is lightweight and flexible, making it a useful material for sealing spaces in valves, gaskets, pipes, and equipment. It also makes them heat-resistant.
Chesterton used asbestos in many of its products through the 1970s or early 1980s. These included:
Graphite tape packing
Power plant packing
Pump packing
Universal packing
Food process packing
Tape packing
Gasket tape
Asbestos cloth
Asbestos rope
Candle wick
Some of the brand names of A.W. Chesterton products that included asbestos are Valvelon, Super-Lon, White-Lon, Super-Graphite, Blue-Lon
Who Was at Risk for Asbestos Exposure from A.W. Chesterton Products?
A.W. Chesterton employees faced risks of asbestos exposure because they handled the material and made the products.
Many other workers in other industries also suffered exposure. Chesterton distributed its products to many other industries and workplaces. s used the asbestos-containing sealing and packing products the company made.
Any workers who handled or worked with these products could have been exposed. Not everyone exposed to asbestos gets sick, but it is the leading cause of mesothelioma and asbestosis. No amount of asbestos exposure is considered safe.
At risk of exposure to Chesterton asbestos products were workers in:
Chemical plants
Paper mills
Mineral processing facilities
Most at risk were the workers who actively handled or used the asbestos products. This includes workers who installed the packing or sealing, did maintenance and repair work on them, and demolished buildings or equipment with asbestos sealing materials.
Even family members of these workers could have been exposed, as they often brought fibers home on clothing. This is called secondhand asbestos exposure, and it has been proven to cause mesothelioma and other illnesses in some people.
Asbestos Lawsuits Against A.W. Chesterton
A.W. Chesterton faced its first lawsuit over asbestos exposure and illness in 1980. Hundreds of thousands more followed.[2]
The company continues to fight lawsuits, has paid settlements, and has lost jury decisions. Chesterton has not filed for bankruptcy and has not created an asbestos trust fund for victim compensation.
Dennis and Sharon Newinski sued A.W. Chesterton and other companies over Dennis's mesothelioma diagnosis. He worked for Northern States Power Co. between 1964 and 2000, handling steam valves and sheet packing materials that contained asbestos. They settled with A.W. Chesterton but continued to trial against several other defendants. The jury awarded $4.6 million and assigned 10% of the liability to Chesterton.[3]
In 2010, a jury awarded Rhoda and Bobby Evans $208 million, a record at the time for a single mesothelioma case in California. Bobby worked for the Los Angeles Department of Water and Power in the 1970s. His work included cutting into asbestos cement pipes. He brought fibers of asbestos home on his clothing, exposing Rhoda. They sued A.W. Chesterton and other companies that made the asbestos products.[4]
Richard Keeney filed a lawsuit against A.W. Chesterton and other companies in 2013 after developing mesothelioma. During his career in the U.S. Navy, Keeney handled many asbestos materials. He never received warnings about the risks, nor was he provided protective gear. A jury awarded him $5.5 million.[5]
Lewis Nash received a mesothelioma diagnosis in 2011 at the age of 80. He drove Fayetteville-Manlius School District buses from 1956 to 1992. The buses contained parts with asbestos made by several companies, including A.W. Chesterton. He spent time in the bus garage during maintenance work and claims he inhaled asbestos fibers there. A jury awarded Nash and his wife $7.7 million in damages.[6]
What to Do if You Were Worked With A.W. Chesterton Products
If you know or suspect you worked with asbestos products in the past, talk to your doctor about the possibility of exposure. They can give you more information about symptoms and provide health screenings.
You should also contact an asbestos lawyer. An experienced lawyer will review your case for free and sort through all the information about where and when you encountered asbestos. They will help you take the next step to seek justice and recover damages, including filing a lawsuit or making a claim for compensation with an asbestos trust fund.
Get Your FREE Mesothelioma Packet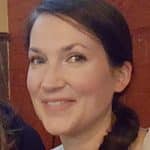 Mary Ellen Ellis has been the head writer for Mesothelioma.net since 2016. With hundreds of mesothelioma and asbestos articles to her credit, she is one of the most experienced writers on these topics. Her degrees and background in science and education help her explain complicated medical topics for a wider audience. Mary Ellen takes pride in providing her readers with the critical information they need following a diagnosis of an asbestos-related illness.
Get Your FREE Mesothelioma Packet
Page Edited by Patient Advocate Dave Foster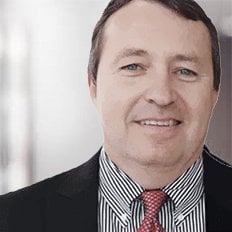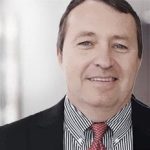 Dave has been a mesothelioma Patient Advocate for over 10 years. He consistently attends all major national and international mesothelioma meetings. In doing so, he is able to stay on top of the latest treatments, clinical trials, and research results. He also personally meets with mesothelioma patients and their families and connects them with the best medical specialists and legal representatives available.