This page has been fact checked by an experienced mesothelioma Patient Advocate. Sources of information are listed at the bottom of the article.
We make every attempt to keep our information accurate and up-to-date.
Please Contact Us with any questions or comments.
ABB Lummus Global, Inc., now known as ABB Group, originated as a large international company manufacturing industrial equipment.[1] Many of the company's products contained asbestos. In 2006 the company was forced to file for bankruptcy due to asbestos-related lawsuits, which included forming a trust to compensate victims.
Company History
ABB has a history stretching back to 1883 with the founding of a Swedish electrical company, ASEA. Also formed in the late 1800s was Boveri & Cie, or BBC, headquartered in Switzerland. The two companies merged in 1988, forming ABB.
ASEA is best known for manufacturing high-capacity transformers, electrical systems, and AC cables, while BBC made steam turbines, locomotives, and switchgears.[1]
As ABB, the new company made its headquarters in Zurich in Switzerland.[] The company focused on manufacturing equipment and machinery for automation, particularly for the petrochemical industry.
The 1995 merger of ABB Global Engineering and ABB Lummus Crest created Lummus Global. The company sold Lummus Global, Inc. in 2007 to Chicago Bridge & Iron Company, also known as CB&I. At the time, Lummus Global employed nearly 2,500 people and earned nearly $1 billion in yearly revenue.
In 2006, ABB Lummus Global, Inc. created its Asbestos PI Trust to compensate victims of asbestos exposure.[2] This came on the heels of a reorganization resulting from financial debt and litigation related to asbestos exposure.[3]
The move was successful, and ABB survived to sell Lummus Global to CB&I the following year. The trust fund ensured victims could receive settlement payments despite the reorganization.
How Did ABB Lummus Global Use Asbestos?
For decades, the various companies that created ABB Lummus Global used asbestos in the manufacturing of equipment and parts. For decades, through the 1980s, it was common to use asbestos in industrial settings or the kinds of machinery made by ABB.
Asbestos was used in gaskets, valves, insulation, generators, and a number of other industrial machinery and parts. Because asbestos has a high capacity to resist fire and heat, it was commonly used in an industrial setting, especially in those with heat and friction.
Asbestos Exposure Caused by ABB Lummus Global
Because of the company's use of asbestos, ABB has faced thousands of asbestos exposure lawsuits. Employees of ABB and its subsidiaries claimed asbestos in the manufacturing facilities caused serious illness.
Exposure was not just an issue for ABB workers, however. Many employees for other companies that used ABB products and machinery were exposed.
Anyone who worked in ABB's facilities and factories, including laborers, machinists, metal workers, engineers, and mechanics, were all at risk of asbestos exposure. Anyone who worked with or around ABB machinery in other settings may also have been exposed.
The fibers of asbestos used in these products and processes could have entered the air at some point and been inhaled by workers. Once in the tissues in and around the lungs, these fibers may have become lodged and may have caused the damage that ultimately would lead to diagnoses like lung cancer, asbestosis, and the life-threatening illness, mesothelioma.
Asbestos Lawsuits
Asbestos-related illness often takes years to present symptoms that lead to a diagnosis. ABB received a flood of lawsuits related to these illnesses in the early 2000s, many years after the government began regulating the use of asbestos.
Two subsidiaries were hardest hit by these lawsuits: Lummus Global in the U.S. and Combustion Engineering Inc., also based in the U.S. The latter made boilers, which historically used a lot of asbestos.
Combustion Engineering faced over 100,000 asbestos-related claims. That subsidiary settled for a total payout amount of $1.43 billion. ABB Lummus faced fewer lawsuits but still had thousands of claimants demanding compensation. The company paid these claimants and was ultimately required to create a trust fund as it reorganized through Chapter 11.
How Can I Access the ABB Lummus Global Asbestos Trust Fund?
ABB was forced to turn to Chapter 11 bankruptcy and reorganization as a result of the pile of lawsuits and the billions of dollars lost to those claims. Combustion Engineering filed for bankruptcy in 2005, and Lummus Global followed in 2006. Lummus Global was finally able to settle all its claims by September of 2006, allowing for its sale to CB&I.
As part of the reorganization and bankruptcy, ABB was required to set up an asbestos trust fund. This trust fund covers current and future claims against Lummus Global and Combustion Engineering. Combustion Engineering had already settled most of its claims; the company still had to contribute $204 million for its future settlements through the trust fund. Lummus had fewer claims against it, and ABB contributed a smaller amount to the trust fund.
The name of the trust fund is the ABB Lummus Global Inc. 524(g) Asbestos PI Trust. Anyone who still has an open claim against ABB and Lummus must request compensation through this trust fund. Filing includes complicated procedures, including filling out several forms and also proving exposure and illness. While the process does not include filing a lawsuit, claimants are urged to work with an asbestos or mesothelioma lawyer to help with the process.
If you worked for ABB, Lummus Global, or Combustion Engineering, or you worked with any of the machinery that these companies and subsidiaries made, you should consider being tested for asbestos-related illnesses. If you are diagnosed, a lawyer can help you claim compensation.
Get Your FREE Mesothelioma Packet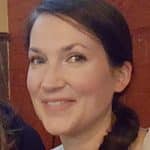 Mary Ellen Ellis has been the head writer and editor for Mesothelioma.net since 2016. With hundreds of mesothelioma and asbestos articles to her credit, she is one of the most experienced writers on these topics. Her degrees and background in science and education help her explain complicated medical topics for a wider audience. Mary Ellen takes pride in providing her readers with the critical information they need following a diagnosis of an asbestos-related illness.
Get Your FREE Mesothelioma Packet
Page Edited by Patient Advocate Dave Foster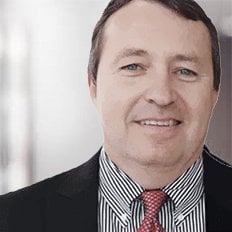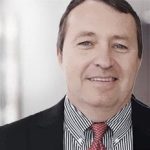 Dave has been a mesothelioma Patient Advocate for over 10 years. He consistently attends all major national and international mesothelioma meetings. In doing so, he is able to stay on top of the latest treatments, clinical trials, and research results. He also personally meets with mesothelioma patients and their families and connects them with the best medical specialists and legal representatives available.