This page has been fact checked by an experienced mesothelioma Patient Advocate. Sources of information are listed at the bottom of the article.
We make every attempt to keep our information accurate and up-to-date.
Free Mesothelioma Packet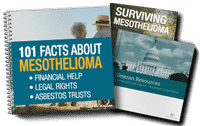 New treatment options
Learn from survivors
Veterans benefits & claims
File for your share of $30 billion in trust funds
Please Contact Us with any questions or comments.
Founded in 1928, Abex Corporation manufactured brakes, wheels, hydraulic systems, and fluids for aerospace and industrial applications, many with asbestos. Ultimately the original Abex facility in Virginia was declared a Superfund site.[1] Following this came bankruptcy reorganization and an asbestos trust fund to compensate victims of asbestos exposure and mesothelioma.
Company History
Abex had its foundation as the American Brake Shoe and Foundry in Portsmouth, Virginia. Founded in 1902, the company worked metal and produced wheels and brakes for train cars.[2] The company eventually expanded to produce other industrial products including hydraulic systems, brake linings, and other parts for automobiles, trains, and airplanes that involved friction.
Free Mesothelioma Packet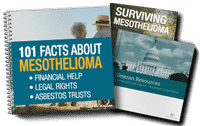 New treatment options
Learn from survivors
Veterans benefits & claims
File for your share of $30 billion in trust funds
In 1968 the Abex Corporation was bought by Illinois Central Industries, Inc., a railroad company that managed and operated both passenger and freight trains.[3] By 1978 the company was bought again by Pneumo Corporation, a company in the aerospace, drug, and food industries based in Boston, Massachusetts. The merging of Abex and Pneumo founded the company called Pneumo Abex Corporation. The newly merged company focused on aerospace and industrial products; however, the merger led to the closing of the original Abex facility located in Portsmouth.
Pneumo Abex eventually filed for bankruptcy and reorganization in the early 2000s. This decision was influenced by the large number of lawsuits over asbestos exposure. This exposure was caused by Abex products. Today the New Jersey based company is called Pneumo Abex LLC and is a subsidiary of PCT International Holdings, Inc.
Products with Asbestos
From the beginning, Abex used asbestos in the manufacturing of its products. Asbestos is a natural mineral with the ability to resist fire and insulate against extreme heat. Any industry that experiences extreme temperatures during the manufacturing process, such as a metal foundry, would need asbestos in its facilities. Manufacturers of products designed to withstand heat also used asbestos. Abex easily falls into both categories.
Abex specialized in products that could withstand high friction forces. Friction produces heat, which can spark fire and melt material. Asbestos helps make these products more durable while preventing the spread of fire. Some of Abex's asbestos-containing products included brakes and brake shoes, hydraulic systems, aircraft control systems, fluid power products and parts, and components for railroad cars.[2]
Exposure Caused by Abex
The Abex facility in Portsmouth, Virginia which manufactured its asbestos-containing products operated from 1928 to 1978. During that time, asbestos was used in the components of the facility itself, including insulation and in boilers and furnaces, and in the products made there. Facility workers were most affected by Abex's use of asbestos. Employees who handled asbestos could potentially inhale asbestos fibers. Those fibers could then settle in tissues, causing damage that would ultimately cause mesothelioma, lung cancer, or asbestosis. Employees could also carry asbestos fibers home on their clothing, potentially exposing their family members and putting them at risk as well.
Anyone who used or worked around Abex products in other industries were also at risk of asbestos exposure. This included railroad workers who made, maintained, repaired, and operated railroad cars and trains. It also included automobile and aerospace employees who used hydraulic and power fluid systems and brake components. These Abex products were all made with asbestos.
The Abex Superfund Site
The original Abex foundry in Portsmouth, Virginia, was used from 1928 to 1978. The site was abandoned 1978, When the facility was evaluated by the Environmental Protection Agency, they discovered serious contamination from dangerous toxins, including asbestos. The EPA also found soil in the area was contaminated. Nearby neighborhoods, homes, and playgrounds were also affected. The Portsmouth site was listed as a top priority Superfund site in 1990. The EPA has effectively controlled the contamination to protect area residents; however, cleanup is still not complete.[4]
Asbestos Litigation
Beginning in the 1990s, Abex faced a number of asbestos lawsuits. These lawsuits were initiated by exposure victims who believed the company was liable for their exposure and the resulting illnesses. Thousands of lawsuits eventually caused the company to reorganize under Chapter 11 bankruptcy. Abex was also required to form an asbestos trust fund as part of their reorganization.
These lawsuits included a prominent suit that favored the plaintiff, a pipefitter employed by Abex in the 1970s.[5] This Abex employee accused the company of liability for his mesothelioma. The jury found in his favor. The defendant companies faced charges of conspiring to conceal the harms and risks of asbestos.
Abex's Asbestos Trust Fund
In 2006, a trust fund was set up to pay 38,000 claimants requesting damages for asbestos exposure and resulting illness.[6] The fund was set up through Cooper Industries and Federal Mogul, companies that had owned Abex in the 1990s. Cooper contributed $256 million to the fund to cover the costs associated with claims related to Abex products. The trust fund was a required part of the reorganization of Pneumo-Abex, which continues to manufacture products after the bankruptcy.
If you were employed by Abex, or if you worked in an industry using Abex products, and were diagnosed with an asbestos-related condition, you may be entitled to compensation. The trust fund was organized to ensure adequate funds for future claims. In order to receive compensation, you are required to submit a claim to fund administrators. You must also adequately prove your exposure and its relation to your diagnosis. A mesothelioma lawyer can aid you in this complicated process, helping you make a successful claim.
Page Edited by Patient Advocate Dave Foster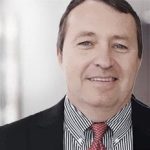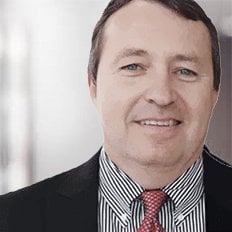 Dave has been a mesothelioma Patient Advocate for over 10 years. He consistently attends all major national and international mesothelioma meetings. In doing so, he is able to stay on top of the latest treatments, clinical trials, and research results. He also personally meets with mesothelioma patients and their families and connects them with the best medical specialists and legal representatives available.