Advance Auto Parts and Asbestos
This page has been fact checked by an experienced mesothelioma Patient Advocate. Sources of information are listed at the bottom of the article.
We make every attempt to keep our information accurate and up-to-date.
Please Contact Us with any questions or comments.
Advance Auto Parts sold brakes, clutches, and other car components made with asbestos for decades. It continues to face lawsuits brought by mechanics and other automotive workers over asbestos exposure. If you have an asbestos illness and worked on cars, you may be able to recover damages.
About Advance Auto Parts
Advance Auto Parts supplies aftermarket automotive parts for commercial garages and professional mechanics as well as hobbyists. It operates more than 5,000 stores in the U.S., Canada, and the Caribbean and employs over 70,000 people, with headquarters in Raleigh, North Carolina.[1]
Arthur Taubman founded the company in 1932 with the purchase of several home supply and auto parts stores in Roanoke, Virginia. Called Advance Stores, the new company sold all kinds of home goods, appliances, and even toys.[1]
The company didn't solely focus on auto parts until the 1970s when it became Advance Auto. The current name, Advance Auto Parts, dates to 1985. As the company became an auto parts supplier, it acquired other brands and companies and expanded nationwide. It went public on the New York Stock Exchange in 2001.[1]
One of the most important brands Advance Auto Parts sold was Ford parts. They sold these during the decades that Ford used asbestos in brakes and other parts, beginning in 1909.
Soon after going public, Advance Auto Parts stock dropped due to asbestos lawsuits. The company reported in 2002 that several lawsuits listed it as a defendant. It stated that the company had a strong defense, but the stock price still dropped on the day of the announcement.[2]
How Did Advance Auto Parts Use Asbestos?
As a distributor and retailer, Advance Auto Parts never made any products. However, it did sell many products that contained asbestos during the decades of this harmful mineral's peak use. Manufacturers of auto parts used asbestos in:
Brakes
Brake pads
Brake linings
Headers
Clutches
Roofing materials
Asbestos is an excellent insulator and is fireproof, which is why it made ideal material for use in cars. Where friction could lead to brake or clutch failure, or even a fire, asbestos mitigated that risk. Many parts that Advance sold contained asbestos as late as the 1990s.
In addition to the asbestos in the products they sold, Advance Auto Parts has also faced issues with asbestos in stores. In 2015, the Occupational Safety and Health Administration (OSHA) fined the company $60,000 for safety violations related to asbestos.[3]
A store in Kansas City contained asbestos in flooring materials. The company failed to monitor the air for fibers or post signs warning workers of the possibility and risks of exposure. The store, OSHA determined, often flooded, which could cause the tiles to deteriorate and expose workers.[3]
Who Was Exposed to Asbestos Because of Advance Auto Parts?
There are three categories of people and occupations that were put at risk of exposure due to asbestos in Advance Auto Parts Products:
Mechanics. Mechanics had the highest risk of asbestos exposure, especially those who worked on brakes and clutches or tore out headers. These car components included asbestos from the 1940s through the 1970s, with some manufacturers continuing to use asbestos into the 1990s.
Car Enthusiasts and Hobbyists. Also at risk are people who worked on cars as a hobby or did work on their own vehicles. These home mechanics could have been exposed to asbestos if they bought and used asbestos components from Advance Auto parts.
Advance Auto Employees. Anyone who worked at Advance Auto Parts stores had a much lower but possible risk of asbestos exposure. They handled asbestos products. Some employees, like those in the Kansas City store, were exposed to asbestos in the buildings.
Asbestos Lawsuits Involving Advance Auto Parts
Although Advance Auto Parts didn't make any asbestos-containing components, exposure victims can still hold the company liable. The company faces many lawsuits from mechanics and others bringing suit against multiple defendants that played a role in their exposure.
Guy Gilbert worked as a mechanic at Alray Tire in Pittsburgh from 1975 to 1985. He worked on brakes that contained asbestos. He received a mesothelioma diagnosis in 2015 and died the same year. His widow, Sharon Gilbert, filed a lawsuit against Advance Auto Parts and other companies that supplied asbestos brakes and components. The jury found in favor of Gilbert and awarded her nearly $1 million.[4]
Terry Boutin filed a lawsuit against Advance Auto Parts, Bridgestone Tires, and others over his asbestos exposure that began as early as 1973. Boutin worked as a mechanic and driver and alleges he now has cancer because of asbestos in parts.[5]
George Chance filed a lawsuit against Advance Auto Parts in St. Louis in 2019. He developed lung cancer after working with many of the parts the store sold starting in 1965. His suit includes other defendants he alleged could have made the parts with alternative materials.[6]
How To Seek Compensation for Advance Auto Parts Asbestos Exposure
Advance Auto Parts continues to defend itself in asbestos lawsuits. Unlike other companies in a similar position, it has not filed for bankruptcy or set up an asbestos trust.
If you used car parts from these stores and now have an asbestos illness, your only option may be to file a lawsuit. Talk to an experienced mesothelioma lawyer. They can determine if you have a case and recommend the next steps.
There is a time limit on filing asbestos lawsuits. The statute of limitations varies by state but might only be a couple of years, so it's important to talk to a lawyer as soon as possible.
Get Your FREE Mesothelioma Packet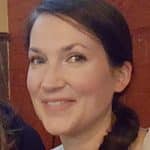 Mary Ellen Ellis has been the head writer for Mesothelioma.net since 2016. With hundreds of mesothelioma and asbestos articles to her credit, she is one of the most experienced writers on these topics. Her degrees and background in science and education help her explain complicated medical topics for a wider audience. Mary Ellen takes pride in providing her readers with the critical information they need following a diagnosis of an asbestos-related illness.
Get Your FREE Mesothelioma Packet
Page Edited by Patient Advocate Dave Foster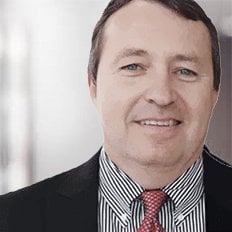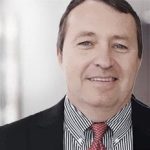 Dave has been a mesothelioma Patient Advocate for over 10 years. He consistently attends all major national and international mesothelioma meetings. In doing so, he is able to stay on top of the latest treatments, clinical trials, and research results. He also personally meets with mesothelioma patients and their families and connects them with the best medical specialists and legal representatives available.