This page has been fact checked by an experienced mesothelioma Patient Advocate. Sources of information are listed at the bottom of the article.
We make every attempt to keep our information accurate and up-to-date.
Please Contact Us with any questions or comments.
American Biltrite was founded in 1908 and made and sold asbestos-containing flooring materials. Workers who handled, installed, and repaired those materials risked exposure to asbestos, and some got sick. Some of these workers have sued the company seeking damages.
American Biltrite History and Asbestos
American Biltrite is a rubber and flooring manufacturer headquartered in Wellesley, Massachusetts. The company began in Trenton, New Jersey, in 1908 when Frank Bernstein and Miah Marcus came together to found the Ewell Rubber Company.[1]
The company expanded rapidly, opening more manufacturing plants and a facility in Ontario by 1913. With the expansion to Canada, Ewell added shoe components to its rubber product line.
The company began making Amtico rubber flooring in 1917 and opened a manufacturing facility in Chelsea, Massachusetts.
The company then began making vinyl flooring products made with asbestos. The name of the company at this time changed to American Tile and Rubber Company.[1]
The company continued to grow through two world wars. It supplied the military with rubber products for clothing and shoes. It became the American Biltrite Rubber Company in 1951 and a publicly-traded company in 1959.[1]
In 1961, American Biltrite acquired Bonafide Mills, a company that made asphalt and vinyl products with asbestos. It also eventually acquired Congoleum, yet another maker of asbestos flooring products.
American Biltrite made asbestos flooring at plants in Trenton, New Jersey, and Sherbrooke, Quebec. By the 1960s, asbestos and vinyl flooring made up a major component of the company's production and profits.
In the 1980s, the company split into two, one for shoe components and the other for flooring. The shoe business went to the descendants of Frank Bernstein, who named it Biltrite Corp. The flooring business went to the family of Miah Marcus and was called American Biltrite, Inc.
American Biltrite, Inc. stopped using asbestos in flooring products in 1985. Today it continues to make flooring but also faces ongoing litigation over past asbestos use.
How Did American Biltrite Use Asbestos?
American Biltrite's use of asbestos began in 1961 with the acquisition of Bonafide Mills. It used asbestos in vinyl flooring and asphalt tiles under the Amtico name and other brands during that period. The company stopped using asbestos in 1985.
Asbestos in flooring materials gave the products greater strength and durability. It also improved insulating properties and made flooring more fireproof. American Biltrite products with asbestos included:
Asphalt tile
Vinyl floor tile
Vinyl tile with felt backing
Who Was at Risk of Asbestos Exposure from American Biltrite?
American Biltrite was one of many companies that put asbestos in vinyl products for flooring. Any of the company's manufacturing workers could have been exposed to asbestos between 1961 and 1985. Handling the material while making the flooring could have led to exposure.
Exposure risks go well beyond the employees of American Biltrite. When construction workers, demolition workers, or maintenance and repair workers handled the vinyl flooring, they could have released asbestos fibers. Any workers who used the products in other industries and settings could have been exposed.
The greatest risk of exposure occurred for anyone who had to cut or tear out the vinyl tiles. Workers who removed old tiles or repaired flooring, even homeowners doing renovation work, faced a significant risk of exposure.
Asbestos Lawsuits Against American Biltrite
The company has faced numerous lawsuits over the last few decades because of the asbestos used in its products.[2] Workers who handled, installed, or removed vinyl floor tiles made by American Biltrite and its subsidiaries risked exposure. Some got sick, and many sued the company.
Biltrite continues to fight these lawsuits, while Congoleum, its former subsidiary, has been forced into bankruptcy and the creation of an asbestos trust. These are some examples of the lawsuits filed, some won by Biltrite and some won by the plaintiffs:
Robert Ehret worked as a flooring contractor for many years before receiving a diagnosis of pericardial mesothelioma. He sued multiple companies, including Congoleum, for his exposure, but died during the trial. His widow and children carried on the lawsuit, ultimately winning a verdict of $3.3 million.[3]
In 2014, John Colasanti sued American Biltrite and other companies over his asbestos illness after working with flooring tiles containing the mineral. The jury awarded Colasanti $400,000 but only assigned 3.57% of the blame to American Biltrite. Because he smoked for many years, the jury assigned 25% of the blame to Colasanti himself, reducing his damages recovered.[4]
In a controversial decision, a New York judge dismissed a case against American Biltrite. The plaintiff, Thomas Mantovi, sued the company for his asbestos exposure and mesothelioma. He worked in insurance and inspected construction sites throughout the 1960s and 1970s. At these sites, workers cut and installed asbestos tiles. The judge found that he failed to provide adequate evidence that it was the flooring tiles that caused his mesothelioma.[5]
Branko Srica died from mesothelioma in 2016. For many years, he worked as a superintendent in a building and removed and replaced Amtico asbestos tiles. He started a lawsuit against American Biltrite before he died. The company tried to have the case dismissed, but a judge allowed it to continue in 2019. Surviving plaintiffs continue his legal fight.[6]
Ongoing lawsuits against Biltrite in New York have gone in favor of the company, which has argued for summary judgments. The New York Court of Appeals has overturned verdicts in favor of plaintiffs, citing a lack of adequate evidence.
What Should I Do if I Worked with American Biltrite Products?
If you know or suspect you worked with American Biltrite asbestos products, talk to your doctor. They need to know about potential asbestos exposure to diagnose any symptoms.
Once you have managed your health, contact an experienced asbestos lawyer. Cases against American Biltrite can be tough to prove, and some courts are favoring the company over asbestos victims. You need a good lawyer by your side to advocate for you.
A lawyer who handles these cases can track down the sources of your exposure and determine which companies can be held liable. These might include many companies, including American Biltrite.
For instance, if you worked in construction and flooring during the tie of peak asbestos use, you may have used American Biltrite products and suffered exposure.
A lawyer will help you decide what type of legal action you can take and if you're eligible for compensation through a lawsuit or asbestos trust.
American Biltrite used asbestos in many products, putting thousands of people at risk of exposure and illness. If you believe the company is responsible for your exposure, talk to an asbestos lawyer as soon as possible.
Get Your FREE Mesothelioma Packet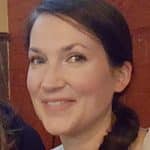 Mary Ellen Ellis has been the head writer for Mesothelioma.net since 2016. With hundreds of mesothelioma and asbestos articles to her credit, she is one of the most experienced writers on these topics. Her degrees and background in science and education help her explain complicated medical topics for a wider audience. Mary Ellen takes pride in providing her readers with the critical information they need following a diagnosis of an asbestos-related illness.
Get Your FREE Mesothelioma Packet
Page Edited by Patient Advocate Dave Foster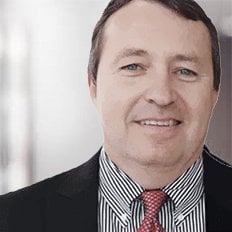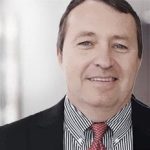 Dave has been a mesothelioma Patient Advocate for over 10 years. He consistently attends all major national and international mesothelioma meetings. In doing so, he is able to stay on top of the latest treatments, clinical trials, and research results. He also personally meets with mesothelioma patients and their families and connects them with the best medical specialists and legal representatives available.