This page has been fact checked by an experienced mesothelioma Patient Advocate. Sources of information are listed at the bottom of the article.
We make every attempt to keep our information accurate and up-to-date.
Please Contact Us with any questions or comments.
American Biltrite acquired several companies that made and sold asbestos-containing flooring materials. Workers who handled, installed, and repaired those materials risked exposure to the harmful mineral, and some got sick. Some of these workers have sued the company with varying degrees of success.
About American Biltrite
American Biltrite is a rubber and flooring manufacturer headquartered in Wellesley, Massachusetts. The company began in Trenton, New Jersey, in 1908 when Frank Bernstein and Miah Marcus came together to found the Ewell Rubber Company.[1]
The company expanded rapidly, opening more manufacturing plants and a facility in Ontario by 1913. With the expansion to Canada, Ewell added shoe components to its rubber product line. The company began making Amtico rubber flooring in 1917 and shortly after started producing vinyl flooring products. The name of the company at this time changed to American Tile and Rubber Company.[1]
The company continued to grow through two world wars. It supplied the military with rubber products for clothing and shoes. It became American Biltrite Rubber Company in 1951 and a publicly-traded company in 1959.[1]
In 1961, American Biltrite acquired Bonafide Mills, a company that made asphalt and vinyl products with asbestos. It also eventually acquired Congoleum, yet another maker of asbestos flooring products. In the 1980s, the company split into two, one for shoe components and the other for flooring. Today, the flooring company is American Biltrite, Inc.[1]
How Did American Biltrite Use Asbestos?
American Biltrite's use of asbestos began in 1961 with the acquisition of Bonafide Mills. It used asbestos in vinyl flooring and asphalt tiles under the Amtico name and other brands during that period. The company stopped using asbestos in 1985.
Asbestos in flooring materials gave the products greater strength and durability. It also improved insulating properties and made flooring more fireproof.
Who Was Exposed to Asbestos?
American Biltrite was one of many companies that put asbestos in vinyl products for flooring. Any of the company's manufacturing workers could have been exposed to asbestos between 1961 and 1985. Handling the material while making the flooring could have led to exposure.
Exposure risks go well beyond the employees of American Biltrite. When construction workers, demolition workers, or maintenance and repair workers handled the vinyl flooring, they could have released asbestos fibers. Any workers who used the products in other industries and settings could have been exposed.
The greatest risk of exposure occurred for anyone who had to cut or tear out the vinyl tiles. Workers who removed old tiles or repaired flooring, even homeowners doing renovation work, faced a significant risk of exposure.
Lawsuits Against American Biltrite
The company has faced numerous lawsuits over the last few decades because of the asbestos used in its products.[2] Workers who handled, installed, or removed vinyl floor tiles made by American Biltrite and its subsidiaries risked exposure. Some got sick, and many sued the company.
Biltrite continues to fight these lawsuits, while Congoleum, its former subsidiary, has been forced into bankruptcy and the creation of an asbestos trust. These are some examples of the lawsuits filed, some won by Biltrite and some won by the plaintiffs:
What Should I Do if I Worked with American Biltrite Products?
After getting needed medical care or screenings, the most important thing you can do is to talk to an experienced asbestos lawyer. A lawyer who handles these cases can track down the sources of your exposure and determine which companies can be held liable.
This may include American Biltrite if you worked for the company during its period of asbestos use. If you worked in construction and flooring during that time, you may have used their products and suffered exposure. A lawyer will help you decide what type of legal action you can take and if you're eligible for compensation through a lawsuit or asbestos trust.
American Biltrite used asbestos in many products, putting thousands of people at risk of exposure and illness. If you believe the company is responsible for your exposure, talk to an asbestos lawyer as soon as possible.
Get Your FREE Mesothelioma Packet
Page Edited by Patient Advocate Dave Foster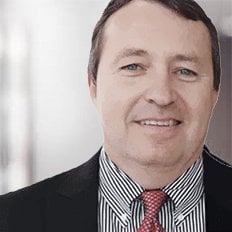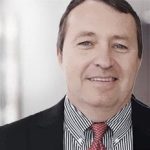 Dave has been a mesothelioma Patient Advocate for over 10 years. He consistently attends all major national and international mesothelioma meetings. In doing so, he is able to stay on top of the latest treatments, clinical trials, and research results. He also personally meets with mesothelioma patients and their families and connects them with the best medical specialists and legal representatives available.