This page has been fact checked by an experienced mesothelioma Patient Advocate. Sources of information are listed at the bottom of the article.
We make every attempt to keep our information accurate and up-to-date.
Please Contact Us with any questions or comments.
American Standard and its many subsidiaries and parent companies made several products with asbestos for decades. These products put the company's own workers at risk but also workers in many other industries, from the railroads to construction. If you used American Standard products on the job, an asbestos lawyer can advise you of your rights and legal options.
About American Standard and Asbestos
American Standard is a well-known brand of plumbing, bathroom, and kitchen fixtures and supplies. It has changed hands many times over the years and has made everything from radiators to vehicle controls to HVAC systems.
The history of American Standard goes back to the 1800s when Clarence Mott Wooley bought into the Michigan Radiator & Iron Company in Detroit. The company merged soon after with other radiator manufacturers to create American Radiator.[1]
In 1929, American Radiator merged with plumbing product company Standard Sanitary Manufacturing Company in Pittsburgh. The new company was called American Radiator & Standard Sanitary Corporation until the 1960s when it became American Standard.[1] By the 1930s, it was the largest manufacturer of bathroom fixtures in the U.S.
Throughout the 1900s, the company acquired and merged with others, creating a large business with diverse products, going well beyond bathroom fixtures. Acquisitions included Westinghouse Air Brake Company, which made railroad brake systems, and in 1983, the Trane Company, a large HVAC supply company.[1]
Many of the acquisitions American Standard made led to the company owning products that contained asbestos. These included railroad and construction equipment, refrigeration products, brake linings, and gaskets.
In 2007, American Standard broke into three divisions: kitchen and bath, vehicle controls, and Trane's air conditioning products. Soon after, Ingersoll Rand, a major industrial manufacturer, bought Trane.
Venture capital firms Bain Capital and Sun Capital Partners bought stakes in the company in the 2000s before LIXIL's acquisition.[1] Today, American Standard is owned by the Japanese building products company LIXIL Corporation.
Because of asbestos use in the past, American Standard and many of its subsidiaries and owners have been liable for exposure and illness. They have faced numerous lawsuits without filing for bankruptcy.
How Did American Standard Use Asbestos?
American Standard made and sold a lot of products over the years that used asbestos. As a mineral that resists heat and protects against fire, it was long important in manufacturing radiators, boilers, gaskets and sealants, plumbing products, and brake systems, both for automobiles and trains.
American Standard had a hand in all these industries through its different brands, acquired companies, and parent companies. Specific examples include:
Kewanee's boilers with asbestos rope gaskets
Trane refrigeration products
Ingersoll Rand's pump and compressor components
Cobra railroad brake linings
Who Was at Risk of Asbestos Exposure from American Standard?
With so many industries served, American Standard's asbestos exposure risks went far and wide. Workers for the company itself risked exposure from handling and making products that contained asbestos.
Workers in many other industries used products supplied by American Standard, Trane, and Ingersoll Rand that contained asbestos. Some of the occupations at the greatest risk include:
Boiler workers
Pipefitters
Construction workers
Plumbers
Electricians
HVAC workers
Demolition Workers
Mechanics
Railroad Workers
Maintenance and repair workers
American Standard Asbestos Lawsuits and Trust Funds
American Standard has faced lawsuits because of the potential for asbestos exposure and later illness, but it never filed for bankruptcy or set up an asbestos trust.
By 2003, the company reported numerous lawsuits over asbestos without any judgments against it. The company did settle some of these lawsuits but always had adequate insurance to cover the costs.[2]
One small subsidiary, Kewanee, filed for bankruptcy after facing approximately 3,400 asbestos lawsuits it could not cover.
Until 1970, Kewanee Boiler was a division of American Standard and used asbestos rope gaskets in its products. It filed for bankruptcy in 1986 and sold its boiler assets, and changed its name to Oakfabco. Oakfabco filed again and set up an asbestos trust to compensate victims in 2019.[3][4]
Ingersoll Rand and Trane have also faced a lot of liability over asbestos. The former set aside nearly $450 million in 2008 to settle claims[5]. In 2020, Trane put two of its units in bankruptcy to establish a trust for compensating asbestos exposure victims.[6]
What Can I Do if I Was Exposed to Asbestos by American Standard?
With its complicated history of ownership and subsidiaries, sorting out which companies may be liable for your asbestos exposure is tricky. Consult with an expert asbestos attorney. They have the resources and experience necessary to sort through your work history and determine the companies that could be held liable.
If your exposure involved American Standard products, you may be able to sue for compensation. You may also be able to file a claim for compensation through a trust. It depends on the products and timeline.
American Standard has been around for a long time. It spent decades making and selling products that contained harmful asbestos. Many people were affected, and if that includes you, talk to a lawyer as soon as possible.
Get Your FREE Mesothelioma Packet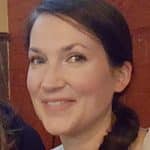 Mary Ellen Ellis has been the head writer for Mesothelioma.net since 2016. With hundreds of mesothelioma and asbestos articles to her credit, she is one of the most experienced writers on these topics. Her degrees and background in science and education help her explain complicated medical topics for a wider audience. Mary Ellen takes pride in providing her readers with the critical information they need following a diagnosis of an asbestos-related illness.
Get Your FREE Mesothelioma Packet
Page Edited by Patient Advocate Dave Foster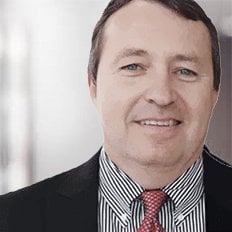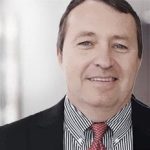 Dave has been a mesothelioma Patient Advocate for over 10 years. He consistently attends all major national and international mesothelioma meetings. In doing so, he is able to stay on top of the latest treatments, clinical trials, and research results. He also personally meets with mesothelioma patients and their families and connects them with the best medical specialists and legal representatives available.