C.E. Thurston & Sons, Inc.
This page has been fact checked by an experienced mesothelioma Patient Advocate. Sources of information are listed at the bottom of the article.
We make every attempt to keep our information accurate and up-to-date.
Free Mesothelioma Packet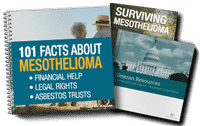 New treatment options
Learn from survivors
Veterans benefits & claims
File for your share of $30 billion in trust funds
Please Contact Us with any questions or comments.
C.E. Thurston & Sons, Inc. manufactures insulation for cold storage, marine facilities and vessels, and a wide range of specialty equipment. For many years, that insulation contained asbestos, and after thousands of lawsuits from victims of exposure, the company was forced to go through bankruptcy. Victims can now request compensation by filing a claim through the company's asbestos trust fund.[1]
Company History
In 1919 C.E. Thurston began a small business offering contracting services for several mechanical packing manufacturing companies. Thurston conducted businesses in southeastern Virginia. When he incorporated the company in 1949, it was headquartered in Norfolk and called C.E. Thurston & Sons, Inc.[2]
Free Mesothelioma Packet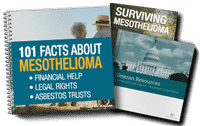 New treatment options
Learn from survivors
Veterans benefits & claims
File for your share of $30 billion in trust funds
Soon after he offered his initial services, Thurston added insulation to the list of offerings. The company contracted with other companies to distribute, install, maintain, repair, or remove insulation in a variety of industrial settings, including maritime. Like many other business operating at the time, C.E. Thurston dealt in asbestos. Asbestos is an excellent cost-effective insulator and was used in nearly all types of insulation.[3]
Surprisingly, C.E. Thurston never manufactured asbestos insulation; however, the company contracted with other organizations to buy, sell, install, repair, and remove insulation.[3] Because of this, it was highly involved in asbestos use. During the 1970s, the company reduced its use of asbestos products and by the end of the decade, it had stopped using asbestos insulation entirely. Unfortunately, by that time the damage had been done.
Throughout the 1980s and 1990s, C.E. Thurston & Sons acquired other insulation companies and contractors, and the company expanded operations and services to several different states. Thurston also faced a number of asbestos related lawsuits. The company originally faced this challenge by creating the Asbestos Claims Facility. This facility administered claims and paid settlements. Other companies involved withdrew, and it became defunct.[3] Thurston then created the Center for Claims Resolution, Inc. for the same purpose; however, the company eventually attempted to settle claims on its own. Forced to file for Chapter 11 bankruptcy, the company emerged from reorganization in 2006 with a new asbestos trust fund.[4]
Use of Asbestos
C.E. Thurston & Sons did not manufacture insulation. Thurston was founded as a contracting company. As such, other companies would hire Thurston & Sons to purchase and install new insulation or remove old insulation. Because the company worked with insulation that contained asbestos, it has been considered liable, along with the insulation manufacturers, for the exposure many people experienced.
Workers Affected by C.E. Thurston
The asbestos exposure C.E. Thurston is considered responsible for includes workers in various industries. Individuals working for the company directly and who handled insulation, were at the greatest risk for exposure. These workers installed asbestos insulation, made repairs, and removed old insulation. During these tasks, asbestos fibers from the insulation could break loose and become airborne. Once released into the air, workers could then have inhaled the fibers, resulting in cell damage and later illness.
People working in other industries may have also been affected by C.E. Thurston's use of asbestos insulation. Anyone who worked in a building where the company installed insulation could have been exposed. This includes various types of construction workers, workers in manufacturing plants, mechanics, and others. The maritime industry commonly used asbestos insulation. Shipyard workers, like ship builders, repairers, and Navy veterans, were all put at serious risk of exposure due to this insulation.[5]
Asbestos Lawsuits
C.E. Thurston & Sons began seeing lawsuits over asbestos illnesses in the 1980s. The company faced thousands of claims. Those claims were filed by workers who became sick due to asbestos exposure. In order to handle these lawsuits and administer claims and settlements, the company formed the Asbestos Claims Facility (ACF) through the Wellington Agreement. This was done with thirty-three other companies also facing asbestos insulation related claims. The ACF began evaluating and settling claims in 1985; however, it disbanded in 1988 when several companies withdrew.[6]
Soon after the collapse of the ACF, Thurston again attempted to form a group to administer asbestos claims. The Center for Claims Resolution was active until 2001. At that time C.E. Thurston & Sons began administering claims independently.
Among the lawsuits Thurston faced were those from U.S. Navy veterans and their families. The company used significant resources on Navy ships, resulting in many veterans who were exposed and later became ill. A lawsuit against Thurston set the precedent that asbestos defendants could not be exempt from lawsuits because of the Federal Enclave Clause.[7]
Asbestos Trust Fund
Thurston administered its own asbestos lawsuits and claims for two years until filing for Chapter 11 bankruptcy in 2003. The company reorganized under this protection, emerging in 2006. As part of the bankruptcy protection agreement, the company created an asbestos trust fund. The C.E. Thurston & Sons Asbestos Trust was created in 2006 to provide funds for current and future asbestos claims against the company. At the time, the trust fund had $53 million. Despite a temporary shutdown and revised payment percentages, the trust fund is still settling claims today.[4]
Insulation used by the C.E. Thurston & Sons company impacted many people. You may be able to recover damages if you or a loved one worked for the company handling insulation, or worked for another employer contracted with Thurston. A good mesothelioma lawyer can help guide you through the process of filing a claim and seeking compensation for your illness. He or she can also help you recover compensation for the death of a spouse.
Page Edited by Patient Advocate Dave Foster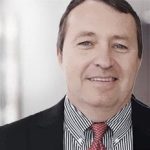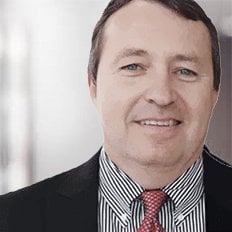 Dave has been a mesothelioma Patient Advocate for over 10 years. He consistently attends all major national and international mesothelioma meetings. In doing so, he is able to stay on top of the latest treatments, clinical trials, and research results. He also personally meets with mesothelioma patients and their families and connects them with the best medical specialists and legal representatives available.