This page has been fact checked by an experienced mesothelioma Patient Advocate. Sources of information are listed at the bottom of the article.
We make every attempt to keep our information accurate and up-to-date.
Please Contact Us with any questions or comments.
Celotex Corporation was an American company that made various construction materials and had several subsidiaries, including an asbestos mining company. The mine in Canada provided Celotex with the asbestos it used to make wallboard, fiberboard, shingles, and other construction materials.[1] After fielding thousands of asbestos-related lawsuits, Celotex filed for Chapter 11 bankruptcy protection and emerged reorganized in 1996 with a trust fund to compensate victims.[2]
Company History
Celotex began in 1924 with its original fiberboard insulation manufacturing facility in Marrero, Louisiana. Celotex Company of Great Britain was founded in 1925, and only this arm of the company still exists today.
The company expanded over time, opening new manufacturing plants in the U.K. and several states, including New Jersey, North Carolina, Texas, Tennessee, Arkansas, California, Ohio, and Alabama.[1]
The company also broadened its product offerings to include various types of insulation and construction materials like roofing shingles and siding.
Celotex expanded by developing new products and by acquiring smaller companies. One acquisition was Carey Canada, Inc., an asbestos mine in Canada.[3] Carey operated asbestos mines for Celotex products as well as its own branded construction products through 1986.
By the 1980s, Celotex and Carey began facing lawsuits due to those affected by asbestos exposure. Many employees who worked in manufacturing or the mines and those who used their products and people who had used their products started to be diagnosed with mesothelioma, lung cancer, asbestosis, and some other types of cancers.
The lawsuits and claims would number nearly 380,000, forcing the company to seek bankruptcy protection. This process began in 1990, with the company emerging in 1996.
By 1997, a British company bought some of Celotex's operations. The only Celotex now in operation is located in Great Britain. This modern company makes and sells polyisocyanurate insulation.
Use of Asbestos by Carey and Celotex
From the beginning, Celotex made insulation. Asbestos is a natural mineral that has been used in insulation for many decades. Asbestos naturally resists heat, electricity, and fire. It is also lightweight and abundant, making it ideal for insulating products.[4] Unfortunately, it would take years to discover the many health problems caused by asbestos.
Even after Celotex expanded its product line to include other construction materials, asbestos remained an important component. Asbestos was used in most construction products. Manufacturers added to it to ceiling, flooring, siding, insulation, and many other materials.
Both Celotex and Carey made these products. Carey worked directly with asbestos, mining it in Canada and distributing it to Celotex and other manufacturers.
Some products made by Carey and Celotex that contained asbestos included:
Carey firefoil board and panel
Thermalite
Marine panel
Careystone roofing
Siding
Sheathing
Baffles
Celobric textured buff blend
Industrial A-C boards
Celobric insulating brick siding
Vitricel asbestos sheets
Occupations Exposed to Celotex Asbestos
Through both Carey and Celotex, thousands were exposed to asbestos, increasing their risk of becoming sick as a result. Mineworkers were at risk of inhaling dust produced from harvesting the mineral from the earth.
Those who processed and distributed asbestos from the mine were also at risk.[5] Workers in Carey and Celotex manufacturing plants were put at risk on the job, likely inhaling tiny fibers that came loose from the asbestos they handled daily.
Construction workers who used their products may also have been exposed, including carpenters, plumbers, insulation installers, electricians, boiler workers, pipefitters, shipyard workers, contractors, roofers, painters, and others.
These individuals may also have brought asbestos fibers home on their clothing, tools, and hair. In turn, this put their family members at risk of asbestos exposure. [5]
Asbestos Lawsuits
Because of the exposure Celotex caused, the company faced hundreds of thousands of asbestos and mesothelioma lawsuits. These lawsuits began to be filed in the early 1980s. More are expected as people exposed continue to be diagnosed.
Some examples of the lawsuits that Celotex settled include $588,000 paid to the estate of a man who died from mesothelioma. This man worked as an insulation contractor using Celotex products for decades.[6]
Celotex Asbestos Settlement Trust
Eventually, the amount of money Celotex was expected to pay to asbestos victims overwhelmed the company. The company filed for Chapter 11 bankruptcy protection in 1990. It reorganized and emerged in 1996.
In 1998, the Celotex Asbestos Settlement Trust was created to settle claims over asbestos illnesses. It was originally funded with over $1.2 billion, covering both Celotex and Carey claims. The asbestos trust fund is still active today.[7]
New York City was one of many victims to file a claim with the trust. The city claimed Celotex asbestos products caused damage to public schools and other public buildings in the city. The city was required to replace the insulation and other building materials, costing the city a significant amount of money.
In 2003, the trust was ordered to pay the city $40 million. As a result, New York became the largest claimant in the trust.[8]
If you worked for or with Celotex or Carey products, you might have been exposed to asbestos. If you have been diagnosed with an asbestos-related illness, you can file a claim with the Celotex Asbestos Settlement Trust. Claims are currently being accepted, but the process is complicated and often confusing. Let a mesothelioma or asbestos lawyer help guide you through the process to increase your chance of receiving the compensation you deserve.
Get Your FREE Mesothelioma Packet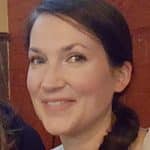 Mary Ellen Ellis has been the head writer and editor for Mesothelioma.net since 2016. With hundreds of mesothelioma and asbestos articles to her credit, she is one of the most experienced writers on these topics. Her degrees and background in science and education help her explain complicated medical topics for a wider audience. Mary Ellen takes pride in providing her readers with the critical information they need following a diagnosis of an asbestos-related illness.
Get Your FREE Mesothelioma Packet
Page Edited by Patient Advocate Dave Foster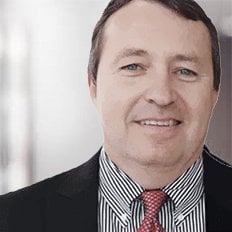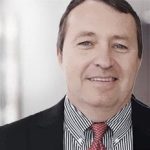 Dave has been a mesothelioma Patient Advocate for over 10 years. He consistently attends all major national and international mesothelioma meetings. In doing so, he is able to stay on top of the latest treatments, clinical trials, and research results. He also personally meets with mesothelioma patients and their families and connects them with the best medical specialists and legal representatives available.