This page has been fact checked by an experienced mesothelioma Patient Advocate. Sources of information are listed at the bottom of the article.
We make every attempt to keep our information accurate and up-to-date.
Please Contact Us with any questions or comments.
Dr. Charles A. Staley is a surgical oncologist and leading expert in the care of patients diagnosed with rare and difficult cancers, including stomach, peritoneal surface, esophageal, appendiceal, colorectal, pancreas, and liver malignancies. He is the Chief of the Division of Surgical Oncology at the Winship Cancer Institute of Emory University and the Holland M. Ware Professor of Surgery in the Division of Surgical Oncology within the Department of Surgery.[1]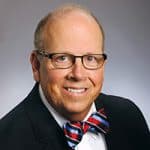 Dr. Staley is also the Program Director for the Hyperthermic Intraperitoneal Chemotherapy program for patients with malignant peritoneal mesothelioma as well as other peritoneal cancers. He is also part of Winship Cancer Institute and a member of the Discovery and Developmental Therapeutics program, where he is actively involved in research into the use of nanoparticles loaded with therapeutic drugs in the treatment of tiny tumors.
Education and Career
Dr. Staley earned his medical degree from Dartmouth Medical School, graduating with honors. He then completed a General Surgery residency at the University Health Center of Pittsburgh and a Surgical Oncology fellowship at M.D. Anderson Cancer Center in Houston, Texas.
Currently the Holland M. Ware Professor of Surgery and the Chief of the Division of Surgical Oncology at the Emory University School of Medicine, Dr. Staley has served as Chief of Ambulatory Care Surgery at the Emory Clinic and as Staff Surgeon at the Veterans Administration Hospital in Decatur, Georgia. He also played a pivotal role in the Winship Cancer Institute being added to the National Cancer Institute's prestigious list of comprehensive cancer centers and served as Winship's Chief Medical Officer and Chief Quality Officer, roles in which he assumed responsibility for the institute's quality improvement processes across all disciplines and campuses.[2]
Dr. Staley is a principal investigator for clinical trials as part of the Eastern Cooperative Oncology Group, which coordinates national efforts for clinical cancer research. He is also chair of the Vizient UHC Cancer Center Network Steering Committee, which oversees the Vizient Cancer Network of 125 cancer centers across the country.
He is on the editorial boards of Oncology, Cancer, and Annals of Surgical Oncology and a manuscript reviewer for Annals of Surgery, Current Cancer Therapy Reviews, Journal of the American College of Surgeons, Annals of Surgical Oncology, Cancer, International Journal of Gastrointestinal Cancers, Journal of Clinical Oncology, and Journal of Surgical Oncology.[1]
Research
Dr. Staley's research interests focus on translational research and novel clinical trials in gastrointestinal cancers, including gene therapy for metastatic colon cancer, radiofrequency ablation with intra-arterial chemotherapy for patients with colorectal liver metastases and he is currently attempting to develop targeted superparamagnetic iron oxide nanoparticles for the therapy of pancreatic cancer and breast cancer.[1]
Professional Memberships
Dr. Staley holds professional memberships with several esteemed medical organizations, including:
American Society of Clinical Oncology
Diplomate, American Board of Surgery
Society of Surgical Oncology
American College of Surgeons – Fellow
Society for Surgery of the Alimentary Tract
Georgia Surgical Society
Southern Surgical
Get Your FREE Mesothelioma Packet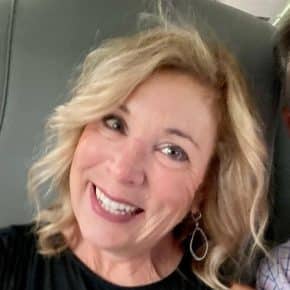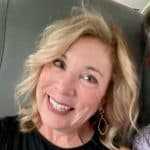 Terri Oppenheimer has been writing about mesothelioma and asbestos topics for over ten years. She has a degree in English from the College of William and Mary. Terri's experience as the head writer of our Mesothelioma.net news blog gives her a wealth of knowledge which she brings to all Mesothelioma.net articles she authors.
Get Your FREE Mesothelioma Packet
Page Edited by Patient Advocate Dave Foster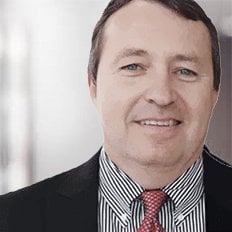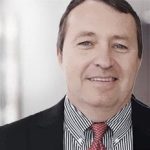 Dave has been a mesothelioma Patient Advocate for over 10 years. He consistently attends all major national and international mesothelioma meetings. In doing so, he is able to stay on top of the latest treatments, clinical trials, and research results. He also personally meets with mesothelioma patients and their families and connects them with the best medical specialists and legal representatives available.