This page has been fact checked by an experienced mesothelioma Patient Advocate. Sources of information are listed at the bottom of the article.
We make every attempt to keep our information accurate and up-to-date.
Please Contact Us with any questions or comments.
Combustion Engineering produced equipment for burning fossil fuels, including boilers, stokers, and coal pulverizing equipment made with asbestos. In 1990, the company was acquired by ABB Group.[1] Combustion Engineering faced numerous lawsuits over asbestos exposure, forcing it to reorganize with an asbestos trust fund under Chapter 11 bankruptcy.
Combustion Engineering Company History
Combustion Engineering was founded in 1912 when American Stoker Company merged with Grieve Grate Company. The newly merged company operated headquarters in Manhattan, though they eventually moved it to Stamford, Connecticut. These two companies were well-known for producing boilers.[1]
From boilers, Combustion Engineering expanded into related industries. In the 1930s, the company developed improvements to railroad steam engines.
After a merger with Superheater Company, Combustion Engineering also produced assemblies for coal-burning and nuclear power plants. During World War II, the company manufactured boilers for Navy ships to contribute to the war effort.[1]
Over the years, Combustion Engineering expanded its product lineup to include cement, plastics, recycling equipment, and nuclear power equipment.
In 1990, the company was bought by ABB Group, a large electrical equipment manufacturer and engineering firm. ABB continued to operate Combustion Engineering. By 1990, the company ceased using asbestos; however, lawsuits over asbestos illnesses were piling up by this time.
Use of Asbestos by Combustion Engineering
Asbestos is a natural mineral used for years in a variety of industries. Mined from abundant deposits, this inexpensive mineral was commonly used for its unique properties. Asbestos naturally resists electricity, heat, and fire.
It is also lightweight, strong, and acts as a binder in mixtures like cement. The adverse health effects of asbestos weren't fully realized until the 1960s; however, many companies continued to use this mineral into the 1970s and 1980s.
During its years of business, Combustion Engineering manufactured several products that used asbestos. These included:
Cement
Insulation
Adhesives
Asbestos ropes
Thermal coatings
Sealants
Asbestos Exposure
Asbestos is potentially dangerous because it produces tiny fibers when it breaks apart. When these fibers become airborne and settle as dust, they can be easily inhaled or ingested. These fibers become lodged in the body's tissues, most often in or around the lungs, causing damage on a cellular level.
Over time, some people exposed in this way develop illnesses like mesothelioma, asbestosis, and lung cancer. In most cases, the illness is progressive and incurable.[2]
Because Combustion Engineering incorporated asbestos into many of its products, those who worked for the company during that time risked exposure. Even workers who did not directly handle asbestos could have been exposed.
In addition to Combustion Engineering employees, all workers who handled, installed, maintained, or replaced their products were put at risk.
Those working in power plants, construction workers, and even workers in railroads and shipyards may have used Combustion Engineering asbestos products. This includes Navy personnel who used boilers and other products during and after World War II.[3]
Asbestos Lawsuits against Combustion Engineering
When ABB Group acquired Combustion Engineering, it took on its liabilities, including thousands of asbestos lawsuits. In the 1990s, the company faced many claims brought by exposure victims through Combustion Engineering products.
By 2002, the company had over 110,000 asbestos-related cases pending. After paying nearly $1 billion in settlements, ABB was forced to seek bankruptcy protection in 2003.[4] The company emerged from reorganization in 2006.[5]
The Combustion Engineering Asbestos PI Trust
Part of ABB's reorganization agreement was the creation of an asbestos trust fund to handle remaining and future claims. The Combustion Engineering Asbestos Personal Injury Trust was formed in 2005. This trust was funded with over $1.4 billion.[6]
ABB Group and its Combustion Engineering division continue to make products without asbestos; however, this does not change the suffering of those who worked for the company or used their products. Decades of asbestos use have already taken their toll.
If you or a loved one was affected by Combustion Engineering's use of asbestos, you have recourse to seek compensation for your suffering and medical expenses. An experienced asbestos or mesothelioma lawyer can determine if you have a case and walk you through filing with the asbestos trust fund.
Get Your FREE Mesothelioma Packet
Page Edited by Patient Advocate Dave Foster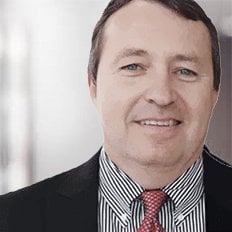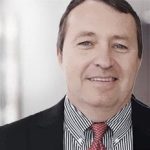 Dave has been a mesothelioma Patient Advocate for over 10 years. He consistently attends all major national and international mesothelioma meetings. In doing so, he is able to stay on top of the latest treatments, clinical trials, and research results. He also personally meets with mesothelioma patients and their families and connects them with the best medical specialists and legal representatives available.