This page has been fact checked by an experienced mesothelioma Patient Advocate. Sources of information are listed at the bottom of the article.
We make every attempt to keep our information accurate and up-to-date.
Please Contact Us with any questions or comments.
For decades Congoleum Corporation manufactured flooring products, using asbestos for strength, durability, and insulation.[1] Many workers eventually got sick with mesothelioma, lung cancer, or asbestosis. Congoleum faced lawsuits and eventually went into bankruptcy and created an asbestos trust fund to compensate victims.[2]
Company History
Although it has been an American company for most of its history, Congoleum originated in Scotland. In the 1800s, founder Michael Nairn began making sailcloth. He later turned those into painted floor cloths.
This innovative product quickly became popular as an inexpensive and attractive way to cover dirt floors in the homes of people who could not afford wood flooring.[3]
Eventually, these painted cloths gave way to another new invention in flooring, linoleum. While he was not responsible for its invention, Nairn began making and selling linoleum as another affordable flooring option.[3]
In 1886, Nairn's son, Michael, purchased property in New Jersey. That same year, he brought over Scottish workers and began manufacturing flooring as Nairn Linoleum Company.[3]
The company became Congoleum after the acquisition of a company that developed a new roofing material called Congo. Congo was also suitable for flooring. Congoleum was the name chosen for the new company because it combined the two types of flooring.
The company continued to grow, expanding its product line to include vinyl flooring, no-wax flooring, and tiles. Congoleum developed some new products. Others were acquired through company mergers.[3]
Congoleum used asbestos in many of its products. By the 1980s, the company began experiencing asbestos and mesothelioma lawsuits. Company employees and others who worked or lived with asbestos flooring claimed exposure caused them to become sick.
Congoleum finally began Chapter 11 reorganization in 2003. It emerged in 2010 and still exists today, making innovative, new flooring products.[4]
Asbestos in Congoleum Products
Asbestos is lightweight and fibrous, yet strong. It adds strength and durability to materials like flooring.[5] For flooring, asbestos improved durability and strength while also adding insulation to prevent homes from losing heat. Asbestos is inexpensive, readily available, and commonly mined for decades.
Companies phased out its use when it was determined that inhalation of asbestos fibers could lead to deadly illnesses like mesothelioma and lung cancer.
Congoleum used asbestos for many years but does not use it today. Some Congoleum products that contained asbestos include six-foot sheets of vinyl flooring and vinyl tiles made in the 1950s.
Others include asphalt tiles, vinyl countertops, and sheet flooring. Some Congoleum brand names that contained asbestos include Dynasty, Ultraflor, Gold Seal, Flor-Ever, and Cushionflor.[6]
Workers Exposed to Asbestos
Congoleum employees were at risk of asbestos exposure because they worked in facilities that used the mineral. When working with asbestos, fibers can become airborne as dust that is inhaled or settles on surfaces.
Also at risk of exposure were workers who used Congoleum flooring. Carpenters and construction workers who installed or removed the flooring were at risk, as was anyone who worked in demolition.[7]
Asbestos Litigation against Congoleum
Congoleum was hit hard by asbestos lawsuits, especially those filed by workers in the construction industry. The company was found liable in a number of cases of exposure and illness.
In some cases, the plaintiffs recognized that Congoleum products were labeled as containing asbestos; however, they claimed the company did not warn of potential health consequences.[4]
One example of a lawsuit against Congoleum came from a man who worked as a flooring contractor. This flooring contractor developed a rare type of mesothelioma, pericardial mesothelioma, which attacks the tissue lining the heart.
The worker sued Congoleum and other companies that made flooring with asbestos. Unfortunately, this man did not survive the resulting trial; however, his surviving family was awarded over $3 million for pain, suffering, and medical expenses caused by his working with asbestos products.[8]
Bankruptcy, Reorganization, and Asbestos Trust
The number of lawsuits against Congoleum accumulated over the years. In 1993, the company attempted to file for Chapter 11 bankruptcy. It was denied the right to reorganize at that time; however, in 2003, Congoleum was allowed to reorganize with bankruptcy protection.
As a part of that protection, the company created the Congoleum Plan Trust. This trust became active in 2010 with $270 million.[9]
The company established the trust to pay current and future claims. Because illnesses like mesothelioma take years to develop, the company anticipates years of claims.
If you or a loved one has been diagnosed with an asbestos illness and you can trace your exposure to asbestos to Congoleum products, you can file a claim with the trust fund for compensation. Because the claims process can be complicated and confusing, working with an experienced lawyer is recommended to increase your chances of a successful claim.
Get Your FREE Mesothelioma Packet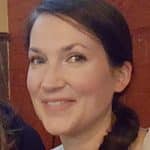 Mary Ellen Ellis has been the head writer and editor for Mesothelioma.net since 2016. With hundreds of mesothelioma and asbestos articles to her credit, she is one of the most experienced writers on these topics. Her degrees and background in science and education help her explain complicated medical topics for a wider audience. Mary Ellen takes pride in providing her readers with the critical information they need following a diagnosis of an asbestos-related illness.
Get Your FREE Mesothelioma Packet
Page Edited by Patient Advocate Dave Foster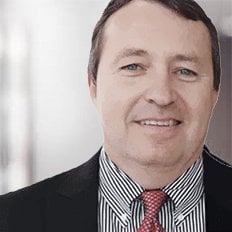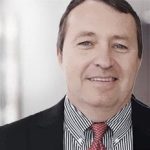 Dave has been a mesothelioma Patient Advocate for over 10 years. He consistently attends all major national and international mesothelioma meetings. In doing so, he is able to stay on top of the latest treatments, clinical trials, and research results. He also personally meets with mesothelioma patients and their families and connects them with the best medical specialists and legal representatives available.