This page has been fact checked by an experienced mesothelioma Patient Advocate. Sources of information are listed at the bottom of the article.
We make every attempt to keep our information accurate and up-to-date.
Please Contact Us with any questions or comments.
Crown Cork and Seal, known today as Crown Holdings, did not make any products with asbestos. Still, it became liable for asbestos-related illnesses through the acquisition of Mundet Cork in the 1960s.[1] Crown later faced lawsuits and claims from people who developed mesothelioma or asbestosis from Mundet products.
Crown Cork and Seal Company History
Crown Holdings got its start in 1892 with the invention of a new method of capping bottles. William Painter started a new company, Crown Cork and Seal, after inventing the crown cork. Crown Cork and Seal Company revolutionized beverage packaging, simplifying the bottling process and making it more cost-effective.[2]
Over the years, the company developed new packaging products and acquired several companies. Today Crown manufactures packaging with paper, plastic, metals, and other materials.
This packaging is used for food and beverages, beauty, and luxury products. One of the leading packaging companies globally, Crown operates over 100 plants in more than forty countries.[3]
Crown Cork and Seal has accomplished many things over the years. For example, the company developed and manufactured gas mask canisters for U.S. troops in World War II. They even received a government citation for this service. The company also developed the pull-tab can and aerosol spray cans. Crown is still in business today.[2]
Asbestos Use
Crown Cork and Seal were liable for many lawsuits related to asbestos exposure, despite never using asbestos in its products. Liability came from a minor acquisition the company made in 1963.
Crown bought Mundet, a company headquartered in North Bergen, New Jersey. Mundet made both cork bottle caps and construction materials that contained asbestos. Crown sold the asbestos part of the business just ninety-three days after acquiring it.[1]
Although Crown owned the asbestos division of Mundet for only three months, it has paid the price. The company has faced millions of dollars in settlement fees due to Mundet's products and the illnesses caused by exposure to the asbestos they contained. Mundet products that contained asbestos include:[1]
Pipe covering
Block insulation
Wool finishing cement
Wool insulating cement
Crown never made construction materials; however, heavy asbestos use by Mundet took its toll. Asbestos was long used in construction products because it is a lightweight material that adds strength and durability. It is also inexpensive, readily available, and insulates well.
Asbestos Exposure from Mundet Products
Cork Crown and Seal faced liability for asbestos exposure caused by Mundet products. The manufacturing plants run by Mundet employed many who worked directly with asbestos.
Even employees who did not handle asbestos were at risk of exposure. Because asbestos fibers can come loose and contaminate air, anyone in the vicinity of this mineral could be affected. Once inhaled, sharp, microscopic fibers become lodged in tissues, causing damage over time.[4]
In addition to people who worked directly for Mundet, thousands more that worked with the company's products were affected.
Construction workers, including insulation installers, cement contractors, demolition workers, painters, and carpenters, could also have been exposed to asbestos because of insulation.[5]
Asbestos Lawsuits
Years after it acquired Mundet, a court found Crown Cork and Seal liable for these instances of exposure and resulting illnesses. Crown attempted to argue it did not have successor liability because it only purchased assets related to cork bottle caps.
Legally, a company has liability when it goes beyond buying assets, especially when it merges with another company. Once an Ohio judge decided the Crown had liability, a door opened for thousands of lawsuits.[1]
Since then, Crown has paid more than $700 million to Mundet victims through asbestos and mesothelioma lawsuits. In Louisiana, an iron and ship fitter received a $12 million award. This fitter worked in a shipyard, and his work included using asbestos cement pipes, some with pipe insulation made by Mundet. The jury found Crown was 33% liable for the worker's mesothelioma. This required the company to pay nearly $4 million.[6]
Crown Holdings has emerged from its troubled past with Mundet. The company has been successful despite the settlements it has had to pay. A Pennsylvania court dismissed several pending cases because of a state law limiting asbestos liability for a successor company. Crown was liable only up to the value of Mundet at the time it acquired that company.[7]
Crown may be liable if you can connect your asbestos exposure and resulting illness to Mundet products. To file a lawsuit and seek compensation, contact an experienced mesothelioma lawyer. This professional can guide you through the filing process and give you the best chance of recovering financial damages for you or your family.
Get Your FREE Mesothelioma Packet
Page Edited by Patient Advocate Dave Foster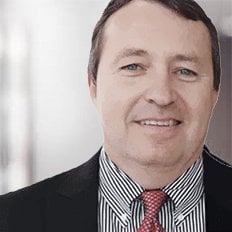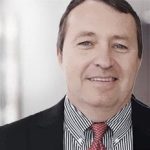 Dave has been a mesothelioma Patient Advocate for over 10 years. He consistently attends all major national and international mesothelioma meetings. In doing so, he is able to stay on top of the latest treatments, clinical trials, and research results. He also personally meets with mesothelioma patients and their families and connects them with the best medical specialists and legal representatives available.