Dana Corporation and Asbestos
This page has been fact checked by an experienced mesothelioma Patient Advocate. Sources of information are listed at the bottom of the article.
We make every attempt to keep our information accurate and up-to-date.
Please Contact Us with any questions or comments.
The Dana Corporation manufactured automotive parts that contained asbestos for decades.[1] The company caused asbestos exposure in many workers, some of whom developed mesothelioma and other illnesses. Lawsuits related to exposure and asbestos illnesses eventually led to the company's bankruptcy and reorganization.
Dana Corporation History and Asbestos
In 1904, Clarence Spicer, an engineering student, patented the Spicer Universal Joint, later known as the u-joint. Spicer started his car parts manufacturing company around this useful invention. The company was headquartered in Plainfield, New Jersey.[1]
Initially, the company was named Spicer Universal Joint Manufacturing Company. Later it was renamed Spicer Manufacturing Company.
The company made much more than the u-joint. Over the years, Spicer's company sold products to car companies that included Olds Motor Works, Buick Motor Company, Kelly-Springfield, and American Motor Car Company.
In 1928, Spicer moved the business to Ohio. When lawyer Charles Dana invested in the company in 1946, the name changed to the Dana Corporation. The new company's headquarters were established in Maumee, Ohio.
Dana Corp hit its stride after World War II and continued to find success for decades. Over the years, the company bought several smaller auto parts companies, including Victor Gasket Manufacturing Company and Perfect Circle Corporation.[2]
After years of success, Dana started experiencing financial troubles as lawsuits over asbestos exposure piled up. Plaintiffs claimed that parts the company made caused their asbestos-related illnesses.
By 2006, financial woes forced the company to reorganize under Chapter 11 protection.[3] Unlike other companies that faced the same fate, Dana Corp. did not create an asbestos trust fund. However, it did form a trust fund only for former employees affected by asbestos.
How Did Dana Corporation Use Asbestos?
Asbestos was once commonly used in the auto parts industry. This natural mineral was prized for its unique properties, including its resistance to heat and fire.
Car body components also used asbestos for insulation, while high-friction parts, like brakes and clutches, included asbestos to prevent overheating and fire.[4]
Dana Corporation Asbestos Products
At Dana, asbestos was used heavily in brake components, such as linings, pads, drums, and disks. The company also used it in:
Gaskets
Seals
Engine components
U-joints
Transmissions
Driveshafts
Axles
Several manufacturers used these components. They were incorporated in vehicles sold all across the U.S.
Who Was at Risk for Asbestos Exposure from Dana Products?
The use of asbestos in Dana's parts led to the exposure of thousands of people. Anyone who worked with or around asbestos faced potential exposure and resulting illness. Asbestos fibers can easily become detached. Once detached, these fibers are tiny enough to float through the air like dust.
Once these fibers are airborne, they can be inhaled or contaminate surfaces. When people inhale these fibers, they can become lodged in tissues. This causes damage that can lead to mesothelioma, lung cancer, or asbestosis.[5]
Anyone who has been around asbestos-containing Dana car parts could have been exposed. Those at greatest risk worked directly with such parts. This includes Dana's factory workers and mechanics who disassembled, repaired, and replaced brakes and other parts on vehicles.
Workers in other industries often handled Dana gaskets, seals, and other asbestos products:
Boilermakers
Pipefitters
Steamfitters
Asbestos Lawsuits Against Dana Corporation
In recent years, Dana faced a number of asbestos lawsuits. In 2006, the company had at least 70,000 pending lawsuits related to asbestos exposure. Those suits drove Dana into bankruptcy reorganization in 2006. The company emerged from bankruptcy in 2008.[6]
It did not create an asbestos trust fund to compensate victims, a point contested by a victim advocate group called the Ad Hoc Committee of Asbestos Claimants. This group claimed Dana had not set aside enough money to compensate current and future victims of asbestos exposure.
The company did set aside funds, but not in the form of a trust. After bankruptcy reorganization, it set aside $240 million, saying its lawsuits were just 3% of its debts.[6]
In one notable case against Dana, a pipefitter named Louis Hicks sought damages for his mesothelioma. This pipefitter died before the conclusion of the case, but his family continued it. A jury awarded them $5 million. Dana was found liable for a portion of the award because he worked with their asbestos-containing gaskets throughout his career.[7]
Another important case involved plaintiff Marlena Robaey who worked for years with her husband repairing cars. Her husband also worked with boilers that contained asbestos and brought fibers home on his clothing. Robaey developed peritoneal mesothelioma and filed a lawsuit seeking damages against Dana and other companies. A jury determined Dana to be 40% liable for her illness. She received $75 million.[8]
Dana Corporation Bankruptcy and Reorganization
Dana Corporation filed for chapter 11 bankruptcy in 2006 and received approval for reorganization in 2007. During this time, Dana continued to resolve asbestos cases, settling approximately 7,500 in 2007.
As part of the reorganization, Dana created subsidiary called Dana Companies LLC. The company transferred all its asbestos liabilities to this subsidiary along with $240 million to resolve them.
The Ad Hoc Committee of Asbestos Claimants tried to oppose the divestiture of asbestos claims to Dana Companies in 2008. It stated that it believed the company was not setting aside enough money to compensate victims. In 2015, Dana still faced 25,000 asbestos lawsuits.[9]
In 2016, Enstar Group Limited acquired Dana Companies LLC for $91.5 million. Enstar is an insurance company and is now responsible for all of Dana's asbestos liabilities and handles all related claims.[10]
Voluntary Employee Beneficiary Association
Although Dana never created an asbestos trust fund to cover claims against the company, it did settle with United Auto Workers and United Steel Workers to create a fund for the company's employees.
Called the Voluntary Employee Beneficiary Association (VEBA), this trust fund was created to provide compensation for employee medical expenses for asbestos-related conditions. The fund includes $700 million in cash and $800 million in Dana Corp. stock.[11]
What to Do if You Were Exposed to Dana Asbestos Products
If you worked for Dana, you could be eligible for funds through VEBA. If you did not work for Dana Corporation but believe your asbestos illness is related to the company's products, you can still file a lawsuit.
Claims related to Dana products are now handled by Enstar Holdings. It expects to field claims for many years as people are diagnosed with medical conditions caused by asbestos.
You can rely on an asbestos or mesothelioma lawyer to help you with the process. They can help ensure you have the best possible chance of winning compensation for your illness or the loss of a loved one.
Get Your FREE Mesothelioma Packet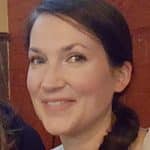 Mary Ellen Ellis has been the head writer for Mesothelioma.net since 2016. With hundreds of mesothelioma and asbestos articles to her credit, she is one of the most experienced writers on these topics. Her degrees and background in science and education help her explain complicated medical topics for a wider audience. Mary Ellen takes pride in providing her readers with the critical information they need following a diagnosis of an asbestos-related illness.
Get Your FREE Mesothelioma Packet
Page Edited by Patient Advocate Dave Foster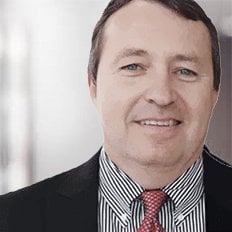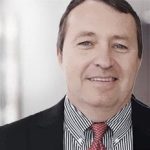 Dave has been a mesothelioma Patient Advocate for over 10 years. He consistently attends all major national and international mesothelioma meetings. In doing so, he is able to stay on top of the latest treatments, clinical trials, and research results. He also personally meets with mesothelioma patients and their families and connects them with the best medical specialists and legal representatives available.