This page has been fact checked by an experienced mesothelioma Patient Advocate. Sources of information are listed at the bottom of the article.
We make every attempt to keep our information accurate and up-to-date.
Please Contact Us with any questions or comments.
Ehret Magnesia made several asbestos-containing products, including pipes and insulation until the early 1970s. Many workers and people who used the products became sick after exposure to asbestos. Keene Corporation, the company that bought Ehret, took on liability for thousands of claimants and had to reorganize under bankruptcy protection and create an asbestos trust fund.[1][2]
Ehret Magnesia History and Asbestos
Ehret Magnesia Manufacturing Company was founded in the 1890s with the purchase and consolidation of several small limestone quarries around Valley Forge, Pennsylvania.
Ehret operated the quarries and set up an asbestos manufacturing plant that operated through the 1970s. It combined minerals from the quarries with imported asbestos to make insulation and other construction materials.
Investigators later discovered the company had also dumped toxic waste, including asbestos, in the nearby Schuylkill River and surrounding areas.[3]
The company manufactured various products but was most successful with its Durocel and Thermalite asbestos-insulated pipes. In the past, a variety of materials used asbestos for its insulating ability. Many companies used asbestos because it is inexpensive, readily available, and has natural properties that protect against heat, fire, and electrical currents.
In 1959, Ehret Magnesia merged with Baldwin-Hill. The new company, Baldwin-Ehret-Hill, was acquired by the Keene Corporation in 1968.[1] While Keene did not manufacture asbestos products, it did sell them through its new subsidiary, taking on liability as a result.
In 1976, the National Park Service bought the manufacturing plant and surrounding area in Valley Forge.
In 1993, facing thousands of asbestos lawsuits, Keene filed for bankruptcy and emerged in 1996 with an asbestos trust fund to compensate victims.[4]
Ehret Magnesia Products with Asbestos
Ehret made several products using asbestos. Its most popular asbestos product was a thermally insulated pipe. Along with Baldwin-Hill, the company also made asbestos cement, blocks, and billboards.
Examples of Ehret Magnesia branded asbestos products include:[5]
Thermalite insulation
Ehret Enduro High Temperature Blocks
Ehret asbestos millboard
Baldwin Mono-Block asbestos covering and insulating cement
Ehret Asbestos Sponge Felt
Ehret asbestos wick and rope
Valley Forge asbestos sheets, gaskets, and packings
Ehret Air Cell
Ehret Fiberkote
Thermacil insulation
Thermacil cement
Thermacil asbestos block
Number One insulating cement
Uni-Coustic
Pyrospay fireproofing
Styltone
Which Occupations Were at Risk for Ehret Asbestos Exposure?
Ehret products caused extensive occupational asbestos exposure. Asbestos is a harmful mineral because it is comprised of tiny, needle-like fibers. When inhaled, these sharp fibers can become loaded in the body and cause serious damage to tissues and organs.
Because asbestos fibers are so small, they easily float as airborne dust. Without proper protective gear, workers can inhale the fibers. Inside the body, the fibers cause damage that may eventually lead to a diagnosis of mesothelioma, lung cancer, or asbestosis.[6]
At the most immediate risk of exposure were Ehret workers who handled and worked alongside asbestos and asbestos materials.
These workers may even have contaminated their families, bringing home dangerous asbestos fibers on their clothes, shoes, and hair.
Further contamination came from asbestos waste the company illegally dumped at the Valley Forge site.[3] Even workers who did not handle asbestos directly risked exposure due to this illegal dumping.
Other workers also experienced asbestos exposure through Ehret products. Workers at risk of exposure included
Pipefitters
Insulation workers
Boilermakers
Demolition workers
Anyone who installed, repaired, removed, or replaced Ehret asbestos products and materials could have been exposed to dangerous asbestos fibers. Ehret products were used by the U.S. Navy and Coast Guard on ships, putting military personnel at risk as well.
Did Ehret Magnesia Know About Asbestos Risks?
Company records indicate executives may have known that asbestos was causing workers to develop respiratory illnesses, including lung cancer, as early as the 1930s. Ehret ran an article in 1930 about asbestosis.
In the late 1950s, an Ehret chemist noted that the company knew about a few employees who had lung cancer or other respiratory conditions. Despite the concerns and awareness of asbestos illnesses, Ehret did nothing to protect workers and continued using asbestos.
Valley Forge Dumping and Cleanup
In 1997, workers at the Valley Forge Park found asbestos while running fiber optic cables. Soil contamination was traced back to Ehret's manufacturing plant.
A subsequent investigation found the company had illegally dumped waste, including asbestos, for decades. The waste was largely dumped into abandoned mining quarries and the Schuylkill River.[3]
The Environmental Protection Agency (EPA) came in to clean up the site. The area was fenced off, and the soil was watered down to prevent asbestos fibers from getting into the air.
The official EPA cleanup concluded the same year. However, there are ongoing efforts to monitor for remaining contamination that could harm visitors, workers, or nearby residents.[7]
The area today is known as the Valley Forge Asbestos Release Site. It is part of the Valley Forge National Historic Park. The National Park Service is involved in ongoing remediation at the site.
Asbestos Lawsuits and Keene's Asbestos Trust Fund
Keene Corporation took on liability for Ehret's asbestos products and resulting exposure when it bought Baldwin-Ehret-Hill. Lawsuits over asbestos illnesses were filed as early as the 1970s. Keene settled thousands of cases. However, claims and lawsuits continued, costing Keene millions of dollars.
In one case, a worker at the Philadelphia Naval Shipyard sued Keene and several other manufacturers over his asbestosis. For decades, he worked on a number of ships and submarines and handled Ehret's products. The jury awarded him a large settlement, part of which had to be paid by Keene.[8]
As these lawsuits continued to accumulate, Keene suffered a financial crisis. More than 100,000 claims forced the company to seek bankruptcy protection in 1993.
In 1996, Keene emerged reorganized with an asbestos trust fund, the Keene Creditors Trust, founded to handle claims over Ehret products that caused asbestos-related illnesses.
What to Do if You Were Exposed to Ehret Magnesia Asbestos Products
If you believe your asbestos-related illness can be attributed to Ehret products, you can now file a claim through the Keene Creditors Trust.
A mesothelioma and asbestos lawyer can guide you through the process of filing a claim. With their help, you may have a better chance of winning a settlement to cover medical and other expenses.
Get Your FREE Mesothelioma Packet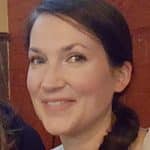 Mary Ellen Ellis has been the head writer for Mesothelioma.net since 2016. With hundreds of mesothelioma and asbestos articles to her credit, she is one of the most experienced writers on these topics. Her degrees and background in science and education help her explain complicated medical topics for a wider audience. Mary Ellen takes pride in providing her readers with the critical information they need following a diagnosis of an asbestos-related illness.
Get Your FREE Mesothelioma Packet
Page Edited by Patient Advocate Dave Foster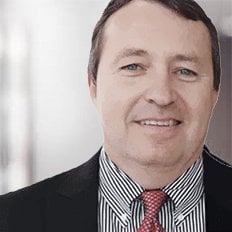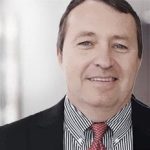 Dave has been a mesothelioma Patient Advocate for over 10 years. He consistently attends all major national and international mesothelioma meetings. In doing so, he is able to stay on top of the latest treatments, clinical trials, and research results. He also personally meets with mesothelioma patients and their families and connects them with the best medical specialists and legal representatives available.