Gold Bond and National Gypsum Company
This page has been fact checked by an experienced mesothelioma Patient Advocate. Sources of information are listed at the bottom of the article.
We make every attempt to keep our information accurate and up-to-date.
Please Contact Us with any questions or comments.
Gold Bond and National Gypsum Company began making building materials in the 1920s, using asbestos in them for decades. Many people who worked with this brand of gypsum wallboard later became sick, and the company faced thousands of lawsuits as a result.
About Gold Bond and National Gypsum
Today, National Gypsum is the second-largest gypsum board producer in the United States. The company is based in Charlotte, North Carolina, and sells products under the Gold Bond brand name.
National Gypsum survived bankruptcy protection and has since acquired other smaller companies. National Gypsum now operates three main brands of products:[1]
Gold Bond gypsum board
PermaBase cement board
ProForm drywall finishing products.
Gold Bond History and Asbestos
In 1925, Joseph F. Haggerty, Clarence E. Williams, and Melvin H. Baker formed National Gypsum to manufacture and sell an innovative wallboard product.[2] The wallboard was advertised as lighter than the competition and was branded with the Gold Bond guarantee.
Each shipment of wallboard went out with a $5,000 "Gold Bond" promise. The "Gold Bond" promise guaranteed the company would pay customers if they could find a better gypsum wallboard product. The Gold Bond name eventually became a registered trademark.
Over time, National Gypsum became one of the biggest producers of construction wallboard. The company expanded its product line into acoustic tiles, rock wool, plaster, adhesives, siding, plastic panels, stucco, texture paint, cement, and fireproof products. Many of these products contained asbestos through the 1980s.
In the 1960s, National Gypsum converted the brand into its own division, Gold Bond Building Products. In 1978, the Gold Bond division's headquarters moved to Charlotte, North Carolina.
In 1990, the company filed bankruptcy due to asbestos litigation brought by victims of asbestos exposure.
In 1993, the company emerged from bankruptcy as the self-described new National Gypsum Company. Gold Bond Building Products was no longer a division, but once again a brand of National Gypsum products still sold today.[2]
How Did National Gypsum Use Asbestos?
National Gypsum products contained asbestos up until the 1970s. However, it was the flagship brand, Gold Bond, which used the most asbestos, potentially causing the most harm.
Gypsum is a natural mineral that continues to be used as the main component in Gold Bond and other brands of wallboard. Gypsum itself is harmless. However, for many years, Gold Bond wallboard also contained asbestos.
Before its dangers were fully understood, asbestos was commonly used in construction materials to add strength, insulation, and fireproofing.
Gold Bond and National Gypsum Asbestos Products
Nearly every Gold Bond product once contained some amount of asbestos. This includes plasters, siding, cement board, textured paint, fire-shield plaster, plasticrylic panels, and joint compounds. Brands the company made with asbestos include:
Abestone

Permaboard

Sprayolite

E-Z Soak

Gypsolite

Flexfelt

Thermotec

Bloc-Fil
Vfraftex
Decorite
Asbestone
Some of the specific Gold Bond products that contained asbestos were:
Raw asbestos fibers
Exterior stucco
Spray texture
Plaster
Adhesive
Insulating cement
Joint compound
Shingles
Vinyl texture
Topping compound
Sheathing
Asbestos panels
Who Was at Risk for Asbestos Exposure From Gold Bond?
The use of asbestos in Gold Bond products put people at risk for serious health problems, including mesothelioma, lung cancer, and a lung condition called asbestosis.
Workers who handled or worked around these products risked inhaling or ingesting tiny asbestos fibers that can become airborne. Once inhaled or ingested, these tiny fibers lodge in body tissues, causing damage over many years. Some people get sick as a result of this exposure. Others do not.
Construction workers faced some of the greatest risks from these products. Those who used Gold Bond materials, especially wallboard, often had to cut or break the product during their work. This would cause the tiny asbestos fibers to break loose and become airborne.
Workers who sanded the board were at particular risk, creating harmful dust on the job site, putting other construction workers at risk as well as themselves.
Some of the types of jobs that put people at risk of exposure to Gold Bond asbestos include:
Insulation work
Painting
Building maintenance
Plumbing
Electrical work
Demolition
Drywall work
Pipefitting
HVAC installation and repair
Additionally, these workers often brought home asbestos fibers on their clothing, exposing their loved ones as a result. This is called secondary, or secondhand asbestos exposure.
Asbestos Lawsuits Against National Gypsum
Beginning in the 1970s, many victims sued National Gypsum over its Gold Bond products. Some lawsuits did not even involve personal injury.
In 1985, Mercer University sued National Gypsum and similar companies for selling the school asbestos-containing materials. These materials later had to be replaced, resulting in a major expense for the school. Mercer University was awarded more than $100,000 from Gold Bond alone to cover construction costs.[3]
Another case against multiple defendants, including National Gypsum, was filed by a pipefitter's widow. This early, precedent-setting lawsuit claimed the pipefitter had been exposed to asbestos on the job through various products. The court decided the plaintiff's memory of seeing a brand name, such as Gold Bond, on the job was enough to include that company in the suit as a defendant.[4]
Formation of the National Gypsum Asbestos Trust Fund
National Gypsum's and Gold Bond's first involvement in a trust was in 1985. The company was part of a settlement involving several others in the industry. Called the Wellington Agreement, it helped resolve lawsuits by negotiating between asbestos companies and their insurers.
The Wellington Agreement established a National Claims Facility to resolve claims, but it lasted just three years.
National Gypsum filed for bankruptcy protection in 1990. The company did not emerge from bankruptcy until three years later. The bankruptcy process resulted in two companies, one to carry on operating as National Gypsum Company and the other to hold asbestos liabilties.
The latter was called Asbestos Claims Management Corporation. At the same time, the National Gypsum Corporation Settlement Trust opened to pay claimants.
Asbestos Claims Management Corporation filed for bankruptcy again in 2002. The company reorganized in 2003 and funded a new trust called the National Gypsum Company Bodily Injury Trust.
Funded with with $347 million, the trust is the current source of settlement money for those who were affected by Gold Bond and asbestos.[5]
What to Do if You Were Exposed to Gold Bond Asbestos Products
If you believe your asbestos illness resulted from exopsure to Gold Bond products, talk to a mesothelioma lawyer about filing a claim for compensation. The trust fund is open and accepting claims. You have the best chance of a succesful claim with an experienced lawyer.
Get Your FREE Mesothelioma Packet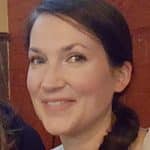 Mary Ellen Ellis has been the head writer for Mesothelioma.net since 2016. With hundreds of mesothelioma and asbestos articles to her credit, she is one of the most experienced writers on these topics. Her degrees and background in science and education help her explain complicated medical topics for a wider audience. Mary Ellen takes pride in providing her readers with the critical information they need following a diagnosis of an asbestos-related illness.
Get Your FREE Mesothelioma Packet
Page Edited by Patient Advocate Dave Foster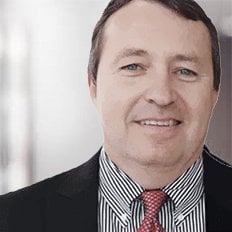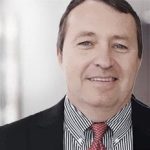 Dave has been a mesothelioma Patient Advocate for over 10 years. He consistently attends all major national and international mesothelioma meetings. In doing so, he is able to stay on top of the latest treatments, clinical trials, and research results. He also personally meets with mesothelioma patients and their families and connects them with the best medical specialists and legal representatives available.