This page has been fact checked by an experienced mesothelioma Patient Advocate. Sources of information are listed at the bottom of the article.
We make every attempt to keep our information accurate and up-to-date.
Please Contact Us with any questions or comments.
The Great Lakes Works on Zug Island near Detroit put many people to work for decades. A huge part of the local economy, Great Lakes Steel Corporation also poisoned the air and exposed many workers to asbestos. If you worked on Zug Island, consider contacting an asbestos lawyer to find out what you can do about harmful exposure.
Great Lakes Steel History and Asbestos
The history of Zug Island's steelworks dates to 1901 when Detroit Iron Works built its first blast furnace. The M.A. Hanna Company of Cleveland bought the works in 1904 and expanded the property with another furnace. At the time, workers there produced pig iron.
By late 1931, the site had changed ownership and became Great Lakes Steel Corporation, a division of National Steel Corporation. National Steel added a third blast furnace, updated the older furnaces, and turned the facility into a full, working steel mill.
U.S. Steel bought most of the facilities on Zug Island in 2003. By this time, the property was known as the Great Lakes Works. The modern facility made iron from ore shipped to the docks. That iron then moved to a plant a few miles south in the city of Ecorse for steel making.
Like all steel mills that operated during the middle of the 20th century, Great Lakes used asbestos in many ways. Asbestos was in the construction materials of the facilities, including refractory products and pipe insulation. It was also in machinery, equipment, and workers' protective gear.
In 2019, U.S. Steel announced it would be closing much of the Great Lakes Works. The company laid off more than 1,500 workers, leaving about 500 to continue on a much smaller scale. The reductions resulted from lower demand for steel and lower prices.[1]
The Great Lakes Steel facility still operates with a reduced staff. The 500 or so workers represent a huge reduction from the Great Lakes Works' heyday. In the 1940s, more than 16,000 people worked there.
How Was Asbestos Used at Great Lakes Steel?
Although the Zug Island works were crucial to the economy of the local area for decades, it also caused a lot of problems. Accidents over the years caused injuries and deaths, including a 2018 explosion that injured 15 workers.[2]
All foundries and steel mills in the U.S. used asbestos for decades, including Great Lakes Steel. The temperatures in the furnaces topped out well over 2,000 degrees. Asbestos insulated against that incredible heat and protected workers from burns and fires.
Facilities like those on Zug Island used asbestos in insulation around furnaces and ovens, in refractory bricks, around pipes, and in the construction materials of the buildings. Workers had asbestos in their protective clothing, including gloves, aprons, boots, coveralls, masks, and more.
Who Was at Risk for Asbestos Exposure at Great Lakes Steel?
Anyone who worked at Great Lakes Works could have experienced asbestos exposure. The riskiest period was from the 1940s through the 1970s when employers began to recognize the dangers of asbestos.
Before this recognition, many workers handled asbestos without any protection. Those at the greatest risk did maintenance work on equipment, building materials, and insulation. They likely disrupted the asbestos materials and inhaled the released fibers.
Milo Rinna first started working at Great Lakes in 1948. One of his first jobs was to wrap pipes in asbestos insulation. He still remembers using large bags of asbestos that he had to wet and then wrap around the pipes.
Although Rinna avoided serious illness, he says that many of his co-workers died early and with respiratory complaints.[3]
Fines and Legal Actions Against Great Lakes Steel
National Steel and U.S. Steel, the most reason owners of Great Lakes Steel, faced numerous lawsuits, fines, and government actions over the years.
In 2016, the government fined U.S. Steel $2.2 million for pollution at several facilities. The agreement required that the company fix furnaces at Zug Island to reduce pollution.[4]
In 2019, Michigan required U.S. Steel to create a plan to reduce harmful emissions that pollute the air around Zug Island. Unfortunately, the company responded by filing a lawsuit alleging discrimination. This halted any plans to reduce pollution in the area.
Pollution from Great Lakes has had a big impact on the local environment and residents over the decades. People who live in the area have much higher rates of asthma than average, for instance. Residents have filed several lawsuits over the years, mostly alleging the company violates state environmental laws.[5]
Great Lakes Steel Asbestos Lawsuits
For asbestos lawsuits, the defendants are generally the manufacturers, the companies that made the asbestos materials used in the works.
In 1988, seven workers from Great Lakes sued 34 companies that made or distributed asbestos. The workers also filed claims with the trust set up for Johns Manville, one of the largest producers of asbestos in the U.S.[6]
What if I Worked at Great Lakes Steel?
If you worked at or even lived near, the Great Lakes Works, you may have a chance to seek compensation. Workers were exposed to asbestos, which can cause mesothelioma or lung cancer. The pollution has caused respiratory illnesses in workers and residents.
Whether you are sick or not, consider talking to an asbestos lawyer if you worked at Zug Island. These asbestos experts can track down your exposure, determine the liable companies, and help you take action. You may be able to file a claim for compensation with an asbestos trust or file a lawsuit against companies that do not have trust funds.
Great Lakes Steel provided a big boost to the local economy for decades. It was essential to the Detroit auto industry. But it also caused so much harm. If you suffered because of Great Lakes Steel, contact a local asbestos firm.
Get Your FREE Mesothelioma Packet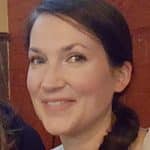 Mary Ellen Ellis has been the head writer for Mesothelioma.net since 2016. With hundreds of mesothelioma and asbestos articles to her credit, she is one of the most experienced writers on these topics. Her degrees and background in science and education help her explain complicated medical topics for a wider audience. Mary Ellen takes pride in providing her readers with the critical information they need following a diagnosis of an asbestos-related illness.
Get Your FREE Mesothelioma Packet
Page Edited by Patient Advocate Dave Foster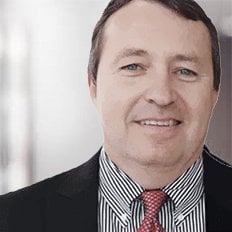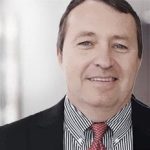 Dave has been a mesothelioma Patient Advocate for over 10 years. He consistently attends all major national and international mesothelioma meetings. In doing so, he is able to stay on top of the latest treatments, clinical trials, and research results. He also personally meets with mesothelioma patients and their families and connects them with the best medical specialists and legal representatives available.