J.H. France Refractories Company
This page has been fact checked by an experienced mesothelioma Patient Advocate. Sources of information are listed at the bottom of the article.
We make every attempt to keep our information accurate and up-to-date.
Please Contact Us with any questions or comments.
Founded in the early 1900s, J.H. France Refractories Company made asbestos materials designed to withstand extremely high temperatures. Today, the Pennsylvania-based company is known as Snowshoe Refractories, Incorporated. Although it faced many lawsuits over the years for asbestos exposure, it never went into bankruptcy and never started an asbestos trust fund.
J.H. France Refractories History and Asbestos
Today's Snowshoe began more than 100 years ago as the J.H. France Refractories Company.
Founded in the 1900s, the company has always manufactured refractory products. Originally the company was headquartered in Long Island, New York.
Over the years, the company acquired other businesses, adding to its product lineup. Most of these products contained asbestos.
Acquired companies, including the Van Brunt Company, which manufactured a type of asbestos cement, used high amounts of harmful asbestos.
The J.H. France name was eventually retired. Today the company, which still makes refractory products, is called Snowshoe.[1] Based in Snowshoe, Pennsylvania, J.H. France likely changed names to distance itself from lawsuits from asbestos illnesses.
Today the Snowshoe Company focuses on a wide variety of firebricks, none of which contain asbestos. They also provide fire-resistant mortars, castables, and plastics. Their bricks are designed to withstand temperatures up to 3100 degrees Fahrenheit.
How Did J.H. France Use Asbestos?
Before the health risks of asbestos were fully understood, many industries relied on it to make products and materials. Asbestos is inexpensive and readily available since it is easily mined from the ground.
It also has several unique properties that make it useful in a variety of industries. Asbestos is strong, durable, and resists heat, electricity, fire, and chemical reactions.
Asbestos was necessary for refractory products like those made by J.H. France. For decades, materials that needed to withstand high temperatures were made with asbestos by many companies.
Asbestos in J.H France Products
Refractory materials include all types of materials, including:
Firebricks
Molded refractory products
Cement
Fabrics and textile
These materials must be able to stand up to very high temperatures. Because of this, refractory products once contained large amounts of asbestos.
Companies like J.H. France relied on this mineral to make fire bricks, high-temperature cement, castables, fireproof fabrics, and safety gear. The company stopped using asbestos around 1972, as federal regulations were implemented to restrict its use.[2]
Who Was at Risk of Asbestos Exposure from J.H. France?
Asbestos exposure is a serious health hazard. Loose fibers of asbestos can easily contaminate the air, where workers can inhale or ingest them.
Once inhaled, tiny asbestos fibers become lodged in the body's tissues. For some, this leads to damage over many years, ultimately causing illnesses like lung cancer, mesothelioma, and asbestosis, a progressive scarring of the lungs.
J.H. France Employees
Employees who manufactured J.H. France refractory materials risked direct asbestos exposure. By handling asbestos while making refractory products, they could have inhaled the mineral's loose fibers.
Workers Exposed in Other Industries
In addition to J.H. France employees, people working in other industries that used their products were also potentially exposed to asbestos:
Furnace operators
Foundry workers
Masons and bricklayers
Maintenance workers
Demolition workers
Secondhand Asbestos Exposure
Workers also put family members at risk because they brought asbestos fibers home on their clothing. Before they were aware of the risks, workers often failed to use protective gear or to change or decontaminate before coming home.
There are many cases of wives and children of workers who handled asbestos developing mesothelioma later as a result of secondhand exposure.
Asbestos Lawsuits Against J.H. France
Asbestos-related illnesses like mesothelioma do not typically appear until decades after exposure; therefore, companies like J.H. France did not see lawsuits until many years after they used asbestos. As older, retired workers begin to develop diseases like mesothelioma and lung cancer, companies face more asbestos lawsuits.
One case against J.H. France came in 2012. This lawsuit was filed by Roscoe Peters, an electrician who worked in a steel plant. Peters and his wife brought a lawsuit against eighty-six defenders, all companies that made asbestos-containing materials, including J.H. France. Peters worked in the steel plant from 1950 to 1983.[3]
Another lawsuit brought against multiple defendants, including J.H. France, was filed in 2012. The plaintiff was fifty-nine-year-old Klingensmith. Klingensmith claimed he was exposed to asbestos while working as a brick cutter and a metal fabricator. He claimed this exposure led to his mesothelioma.[4]
Although J.H. France has faced numerous similar lawsuits, the company never filed for bankruptcy protection. It also never set up an asbestos trust fund to compensate victims. Instead, J.H. France has defended itself against lawsuits and ultimately became a new company.
Snowshoe Incorporated continues to manufacture fire-proof and refractory materials. However, the company no longer uses asbestos.
J.H. France Lawsuits with Insurers
J.H. France Refractories was also involved in legal actions with several of its insurers, including Allstate and United National Insurance Companies. The insurers wanted to avoid defending J.H. France against costly asbestos claims.[5][6]
United National began one of these lawsuits, claiming it was not liable for J.H. France's asbestos claims. The insurer argued that J.H. France misrepresented the number and costs of claims before accepting insurance policy terms.[6]
What to Do if You Were Exposed to J.H. France Asbestos Products
If you worked for J.H. France or developed mesothelioma after working with refractory products in another industry, contact a mesothelioma lawyer.
A lawyer can provide a free case review and advise you about filing a lawsuit to recover damages. Don't wait to act. Every state has a statute of limitations that puts a time limit on when you can file.
Get Your FREE Mesothelioma Packet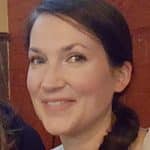 Mary Ellen Ellis has been the head writer for Mesothelioma.net since 2016. With hundreds of mesothelioma and asbestos articles to her credit, she is one of the most experienced writers on these topics. Her degrees and background in science and education help her explain complicated medical topics for a wider audience. Mary Ellen takes pride in providing her readers with the critical information they need following a diagnosis of an asbestos-related illness.
Get Your FREE Mesothelioma Packet
Page Edited by Patient Advocate Dave Foster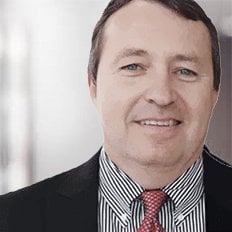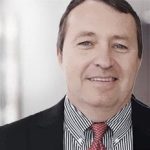 Dave has been a mesothelioma Patient Advocate for over 10 years. He consistently attends all major national and international mesothelioma meetings. In doing so, he is able to stay on top of the latest treatments, clinical trials, and research results. He also personally meets with mesothelioma patients and their families and connects them with the best medical specialists and legal representatives available.