This page has been fact checked by an experienced mesothelioma Patient Advocate. Sources of information are listed at the bottom of the article.
We make every attempt to keep our information accurate and up-to-date.
Please Contact Us with any questions or comments.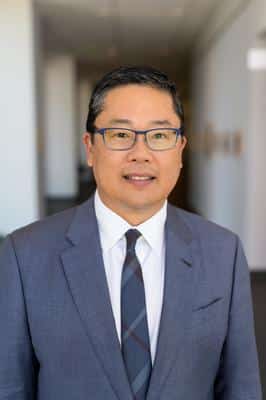 Dr. Joseph Kim is a surgical oncologist at the University of Kentucky Health in Lexington, Kentucky. As Chief of Surgical Oncology at the UK Markey Cancer Center, his area of expertise is the surgical treatment of hepatobiliary, gastric, peritoneal, and pancreatic cancers, including malignant peritoneal mesothelioma.  He is also a member of Markey's multidisciplinary evaluation and treatment team.[]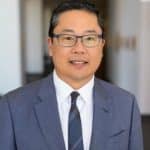 He is skilled in the use of minimally invasive robotic surgery techniques and has performed more than 100 robotic GI procedures. He also has more than 15 years of experience in performing the complex procedure known as CRS-HIPEC (cytoreductive surgery and hyperthermic intraperitoneal chemotherapy), which involves removing all of the malignant material that he can see, then follows the surgery by administering a heated solution of chemotherapy directly into the surgical site.[2]
Education and Career
Dr. Kim earned his medical degree at the Loyola University Chicago Stritch School of Medicine, then completed his internship and residency in General Surgery at the University of Cincinnati College of Medicine. From there he went on to complete a clinical and research fellowship in Surgical Oncology at the John Wayne Cancer Institute in Santa Monica, California.[1]
Before coming to UK Healthcare, Dr. Kim held surgical oncology leadership roles at the City of Hope Hospital in Duarte, California, and at the State University of New York at Stony Brook, where he was part of a team that performed the first fully robotic Whipple procedure on long island on a patient with stage II pancreatic cancer. At UK Health, he also holds the faculty rank of Professor of Surgery.
Publications
Dr. Kim has published extensively on the subject of HIPEC and authored a chapter titled "Cytoreductive Surgery and Hyperthermic Intraperitoneal chemotherapy for Mucinous Tumors of the Gastrointestinal Tract" in the book Gastrointestinal Cancers: Prevention, Detection and Treatment. He authored the chapter "Diseases of the Peritoneum and Retroperitoneum" published in ACS Surgery: Principles and Practice, as well as a peer-reviewed article titled "Reduced Morbidity Following Cytoreductive Surgery and Intraperitoneal Hyperthermic Chemoperfusion" published in Annals of Surgical Oncology.[2]
Get Your FREE Mesothelioma Packet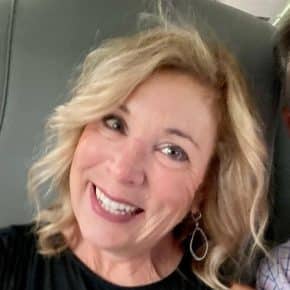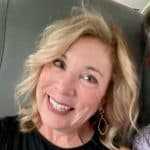 Terri Oppenheimer has been writing about mesothelioma and asbestos topics for over ten years. She has a degree in English from the College of William and Mary. Terri's experience as the head writer of our Mesothelioma.net news blog gives her a wealth of knowledge which she brings to all Mesothelioma.net articles she authors.
Get Your FREE Mesothelioma Packet
Page Edited by Patient Advocate Dave Foster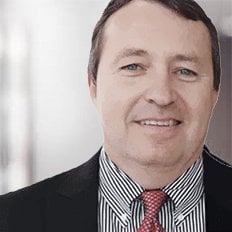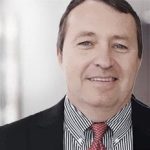 Dave has been a mesothelioma Patient Advocate for over 10 years. He consistently attends all major national and international mesothelioma meetings. In doing so, he is able to stay on top of the latest treatments, clinical trials, and research results. He also personally meets with mesothelioma patients and their families and connects them with the best medical specialists and legal representatives available.