Markey Cancer Center, UK Health Care
This page has been fact checked by an experienced mesothelioma Patient Advocate. Sources of information are listed at the bottom of the article.
We make every attempt to keep our information accurate and up-to-date.
Please Contact Us with any questions or comments.
Markey Cancer Center is an NCI-designated Comprehensive Cancer Center located in Lexington, Kentucky. It has been recognized as a top 50 cancer center in the country by U.S. News & World Report and is a center for both treatment and research into difficult-to-treat cancers, including lung cancer, malignant pleural mesothelioma, and malignant peritoneal mesothelioma. The center offers state-of-the-art treatments including targeted therapies, immunotherapy, and surgical procedures.
As part of UK Health Care, one of Markey Cancer Center's primary goals is to provide Kentuckians with access to precision cancer care close to home.[1]
Facts about the University of Kentucky Health Care and the Markey Cancer Center
The Markey Cancer Center is the state of Kentucky's only NCI-designated Comprehensive Cancer Center.
Since 2017, it has been ranked by U.S. News & World Report as one of the nation's top 50 cancer treatment centers.
In 2008, the UK Health System established the Rural Physician Leadership Program to get more physicians into Kentucky's rural areas.
When Markey Cancer Center increased its focus on colorectal cancer, screening rates in the state doubled from 35 percent to 70 percent, improving between 1999 and 2016 more than any other state. As screening increased, the incidence rate dropped by 30 percent and the mortality rate dropped by 34 percent.
Markey Cancer Center has implemented a plan to train the next generation of cancer specialists and researchers through its Appalachian Career Training in Oncology Program, which offers local high school and undergraduate students hands-on experience at the facility.[1]
Markey has effectuated change in the state through legislation, spurring 11 state policy changes over 10 years, including the creation of the Kentucky Lung Cancer Screening program.
History
Compared to many other major medical centers, healthcare operations at the University of Kentucky are relatively new. Before the 1950s, Kentucky's health care was so poor that one out of three Kentuckians was deemed medically unfit for military service during World War II and the state ranked close to last in physician-to-patient ratios. With estimates that the state needed an additional 1,400 physicians, in 1953 professors at the University of Kentucky collaborated with a Legislative Research Commission to recommend that an academic medical center be built on the university's campus. By 1955 the state's governor was on board and ground was officially broken for a new facility in 1957. The UK College of Medicine was established in 1960, and by 1962 UK HealthCare admitted its first patient to UK Handler Hospital, though patients had begun being treated before the hospital's official opening.[3]
The Markey Cancer Center has been providing cancer care since its founding in 1983 as part of the University of Kentucky and UK HealthCare. It was named after Lucille Parker Markey, a philanthropist and owner of a thoroughbred breeding and training operation in Lexington. Merkey did not receive NCI designation as a cancer center until 2013, and Comprehensive Cancer Center status was achieved in 2023.
Mesothelioma and Lung Cancer Care at the Markey Cancer Center, UK Health Care
The UK Markey Cancer Center has a robust team of physicians dedicated to the care and treatment of patients diagnosed with both pleural and peritoneal mesothelioma. Working as a group, the team provides patients and their families with expert consultation based on advanced technology and diagnosis tools including imaging tests and biopsies. Patients are offered state-of-the-art medical and surgical interventions based on their unique conditions, desires, and needs.[2]
Markey Cancer Center has many tools available for mesothelioma patients seeking treatment, including chemotherapy, HIPEC, immunotherapy, radiation therapy, surgery, and targeted therapy.
Research
Merkey Cancer Center's mission is to reduce morbidity and mortality of cancers of all types, and a significant portion of its efforts is devoted to research. The facility's research programs encompass faculty from 28 departments of eight different colleges of the University of Kentucky and span the spectrum of cancer epidemiology and etiology, molecular expression and regulation, prevention, early detection, and treatment. The overall effort is organized into three different categories:
Cancer prevention and control
Molecular and cellular oncology
Translational oncology
Much of the research is geared towards quickly moving advanced treatments into the mainstream of cancer management, and this process is facilitated through the Markey Cancer Center's Clinical Research Organization, which collaborates with multiple cooperative clinical trial groups of the National Cancer Institute.
Notable Staff and Mesothelioma Specialists
Markey Cancer Center has a robust team of physicians and advanced practice providers to help patients diagnosed with malignant mesothelioma and lung cancer navigate the challenges of their conditions. The multidisciplinary team includes surgical oncologist Joseph Kim, M.D., Chief of the Division of Surgical Oncology; thoracic surgeon Jordan D. Miller, D.O., who specializes in treating patients with lung cancer, esophageal cancer, and mesothelioma; surgical oncologist Prakash K. Pandalai, M.D., who is skilled in robotic surgery and HIPEC to treat malignant peritoneal mesothelioma; and medical oncologists Jessica Moss, M.D. and Reema A. Patel, M.D., who offer chemotherapy treatments and other interventions and treatment plans for malignant pleural and peritoneal mesothelioma respectively.
The care provided by these physicians is supported and reinforced by expert advanced practice providers with special training in oncology and palliative care, as well as mesothelioma support services including licensed clinical social workers, registered dietitians, integrative medicine clinicians, and others.
As part of the University of Kentucky Health Care, the Markey Cancer Center uses advanced technology and leading-edge medical and surgical interventions to provide advanced and timely diagnosis and individualized, ongoing care for patients diagnosed with lung cancer, malignant pleural mesothelioma, and malignant peritoneal mesothelioma.[2]
Get Your FREE Mesothelioma Packet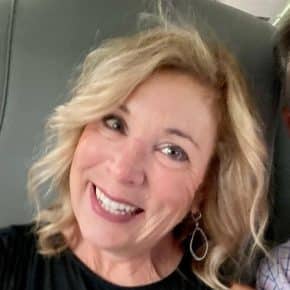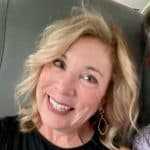 Terri Oppenheimer has been writing about mesothelioma and asbestos topics for over ten years. She has a degree in English from the College of William and Mary. Terri's experience as the head writer of our Mesothelioma.net news blog gives her a wealth of knowledge which she brings to all Mesothelioma.net articles she authors.
Get Your FREE Mesothelioma Packet
Page Edited by Patient Advocate Dave Foster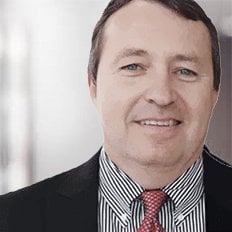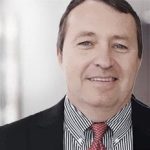 Dave has been a mesothelioma Patient Advocate for over 10 years. He consistently attends all major national and international mesothelioma meetings. In doing so, he is able to stay on top of the latest treatments, clinical trials, and research results. He also personally meets with mesothelioma patients and their families and connects them with the best medical specialists and legal representatives available.