This page has been fact checked by an experienced mesothelioma Patient Advocate. Sources of information are listed at the bottom of the article.
We make every attempt to keep our information accurate and up-to-date.
Please Contact Us with any questions or comments.
Founded in 1946, Kaiser Aluminum sold asbestos products for many years. Its refractory products, asbestos cement, and other materials caused exposure in many workers. Some workers filed lawsuits against the company after developing mesothelioma and other respiratory illnesses, which led to Kaiser's 2002 bankruptcy and reorganization in 2006.
Kaiser Aluminum Company History and Asbestos
Kaiser Aluminum's origins date back to 1946. It started as a spinoff of Kaiser Aluminum and Chemicals Corp.
Founded by industrialist Henry J. Kaiser, the company leased three aluminum refining and manufacturing facilities in Washington state from the United States government. Eventually, the company purchased the land and facilities.[1]
Kaiser Aluminum grew from there, adding nearly every component of the aluminum industry to its operations. These components included bauxite mining, refining bauxite to produce alumina and aluminum, and fabricating aluminum products.
Kaiser Aluminum and Chemical Corp. was involved in shipbuilding during World War II. It's products went into Navy ships, and unfortunately, many contained asbestos.
Kaiser also had a real state subsidiary based in California, Oregon, Washington, and Arizona. It sold the real estate business in 1986.
In addition to making aluminum and aluminum products for industrial applications, Kaiser also made refractory products, insulation, and other construction-related products, many with asbestos
Asbestos was commonly used to insulate materials, especially refractory materials, from high heat. It was also used extensively in construction products for its ability to insulate and add strength and durability.
As a result of asbestos liabilities, an energy crisis on the west coast, and labor issues, Kaiser Aluminum filed for bankruptcy in 2002. Kaiser emerged from bankruptcy reorganized and with an asbestos trust to compensate claimants.
In 2021, Kaiser acquired Alcoa Warrick, LLC, and renamed the new subsidiary Kaiser Warrick, LLC.
Today, Kaiser Aluminum is headquartered in Franklin, Tennessee and produces fabricated aluminum products for industrial applications for the automotive, aerospace, and engineering industries. The company has twelve fabricating facilities throughout North America. Currently, Kaiser Aluminum has more than 3,000 employees.
How Did Kaiser Use Asbestos?
The processing of aluminum does not directly involve asbestos. However, the refining process does require extremely high temperatures. Equipment used in refining was commonly made with asbestos to help insulate the materials and protect workers from heat and fire.
Asbestos is inexpensive, abundant, and efficient at insulating and resisting high temperatures. These factors made asbestos a natural choice for use in high-temperature applications like refining bauxite to make aluminum.
Kaiser Products Made with Asbestos
Kaiser Aluminum also used asbestos in some of its non-aluminum products. For many years, the company made refractory and construction materials with asbestos in them. Some of these products include:
Block castable insulation
Plastic insulation
Refractory cement
Siding
Fire bricks
Block insulation
Furnace castable insulating cement
Mineral wool cement
Hardtop finishing cement
Insulation
Siding board
Wall panels
Asbestos fibers
Who Was at Risk of Asbestos Exposure from Kaiser Products?
Working with or around asbestos is now known to be hazardous to human health. The small fibers of this mineral can become exposed and easily flake off to become dust that floats in the air and settles on surfaces.
When workers inhale or ingest those fibers, they become lodged in the body, doing damage to organs and tissues over time. Some people will get very sick as a result, eventually developing asbestos lung cancer, mesothelioma, or asbestosis.
Many different workers risked asbestos exposure because of Kaiser Aluminum:
Workers in refining facilities were at risk of exposure to the materials in the equipment they used.
Those who made materials with asbestos in them were also at serious risk.
Workers in other industries that used Kaiser asbestos products may also have been exposed. Those at risk of exposure include construction workers, auto mechanics, and aerospace workers.
People in the United States Navy who worked aboard naval ships supplied with fireproof wallboard by Kaiser are also at risk.
Another group at risk was the family of workers exposed to Kaiser asbestos products on the job. Workers often brought asbestos fibers home on clothing, causing secondary exposure in members of the household.
Environmental Exposure to Kaiser Asbestos
Many industrial companies left behind abandoned facilities that put nearby residents at risk of exposure to harmful chemicals. Kaiser Aluminum abandoned a smelter site in Mead, Washington, that contained asbestos and other toxins.
The U.S. Environmental Protection Agency (EPA) began a cleanup of the site in 2020. The effort includes crumbling structures, piles of toxic waste, and contaminated soil and water in settling ponds. The EPA reported that the ponds were releasing harmful materials into a nearby creek.[2]
Asbestos Lawsuits Against Kaiser Aluminum
It was only a matter of time before Kaiser began to see lawsuits over asbestos and mesothelioma. It takes decades for these serious diseases to manifest. Once those exposed to asbestos through Kaiser products became ill, the company was overwhelmed with compensation claims.
One example of an asbestos lawsuit filed against Kaiser involved Henry Barabin, who worked in a refinery and a paper mill. Barabin eventually died from mesothelioma, a jury awarded his widow nearly $40,000 to be paid by Kaiser as well as settlements from other asbestos companies.[3]
In 2001, John Henderson was awarded over $2.5 million in a Washington court after developing mesothelioma. He worked in industrial plants from 1968 to 2000 and was a member of the local Aluminum, Brick, and Glass Union. His work brought him into contact with Kaiser's and other companies' asbestos products.
Julius Egan worked for Kaiser Aluminum as a welder. He developed mesothelioma and sued Kaiser and other companies in 1996. He testified that his exposure came from dust created in a carpenter shop. He worked near the shop that created asbestos dust. Egan received a reduced jury award of $72,000.[4]
Bankruptcy and Asbestos Trust Fund
By 2001, the number of asbestos-related lawsuits against Kaiser numbered in the thousands. The company could no longer handle payments or the costs of defending itself against claims. As a result, Kaiser entered bankruptcy protection in 2002.
The company emerged in 2006 as a reorganized company.[5] As part of the protection deal, the company was required to set up an asbestos trust to compensate future victims. The Kaiser Asbestos Trust opened in 2006, funded with $1.2 billion. This trust remains active and is currently accepting claims.[6]
The most recent change to the payment percentage of the Kaiser trust occurred in November 2020. Trustees dropped the payment percentage from 25% to 18.1%.[7]
If You Were Exposed to Kaiser Aluminum Asbestos Products
The Kaiser Asbestos Trust is still paying out for valid claims. If you believe your illness is related to asbestos exposure caused by Kaiser, you can file a claim for compensation.
If you are not sure how to proceed, contact a mesothelioma lawyer to assist you. They will review your case for free and identify all the companies responsible for your past asbestos exposure.
Get Your FREE Mesothelioma Packet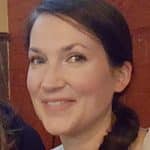 Mary Ellen Ellis has been the head writer for Mesothelioma.net since 2016. With hundreds of mesothelioma and asbestos articles to her credit, she is one of the most experienced writers on these topics. Her degrees and background in science and education help her explain complicated medical topics for a wider audience. Mary Ellen takes pride in providing her readers with the critical information they need following a diagnosis of an asbestos-related illness.
Get Your FREE Mesothelioma Packet
Page Edited by Patient Advocate Dave Foster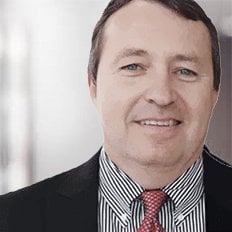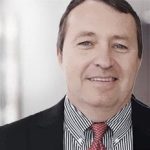 Dave has been a mesothelioma Patient Advocate for over 10 years. He consistently attends all major national and international mesothelioma meetings. In doing so, he is able to stay on top of the latest treatments, clinical trials, and research results. He also personally meets with mesothelioma patients and their families and connects them with the best medical specialists and legal representatives available.