This page has been fact checked by an experienced mesothelioma Patient Advocate. Sources of information are listed at the bottom of the article.
We make every attempt to keep our information accurate and up-to-date.
Please Contact Us with any questions or comments.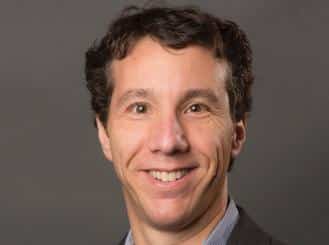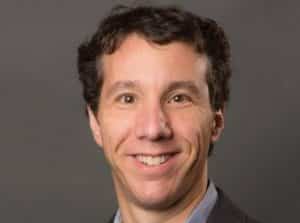 Medical oncologist Dr. Lee Krug specializes in mesothelioma, a cancer that attacks the lining of internal organs. He recently left the Mesothelioma Program at Memorial Sloan Kettering Cancer Center to work in clinical development at Bristol-Myers Squibb.[1]

Education
Dr. Krug earned his medical degree from Washington University's School of Medicine in St. Louis. During his residency at Johns Hopkins University Medical School, he specialized in internal medicine.
Dr. Krug then completed a hematology and oncology fellowship at Memorial Sloan Kettering Cancer Institute in New York.[2] During this fellowship, he developed an interest in mesothelioma. Dr. Krug remained there as a medical oncologist, eventually becoming the director of the Mesothelioma Program.
Career as a Medical Oncologist
Because the treatment of mesothelioma often involves surgery, many physicians who specialize in this cancer are surgeons; however, non-surgical doctors are also important to advance treatment using chemotherapy, radiation, and other techniques. To provide the best care for patients, medical and surgical oncologists collaborate on treatment.
As a medical oncologist, Dr. Krug collaborates with colleagues to diagnose and treat diseases like mesothelioma and other cancers. He also treats patients using imaging scans, chemotherapy, radiation therapy, hormonal treatments, immunology, and other evolving and innovative techniques.
Sloan Kettering Memorial Cancer Center
Dr. Krug was an associate attending physician in the Division of Thoracic Oncology at Sloan Kettering Memorial Cancer Center in New York, where he also oversaw the Mesothelioma Program.[1]
Sloan Kettering has a unique group of professionals, working together to battle mesothelioma. This team discusses each patient's situation to determine the best individual treatment plan. They also enroll patients in clinical trials that might benefit them.
Research
Research has been an important aspect of Dr. Krug's career in medical oncology and mesothelioma. Through research, he has learned how to better diagnose and treat mesothelioma patients.
Dr. Krug has published more than fifty articles. In these publications, he has described studies on genetic mutations that may indicate a patient has pleural mesothelioma.
He has also written about the use of chemotherapy, radiation, and surgery in combination for treating the early stages of mesothelioma. This multi-modal approach to mesothelioma treatment is widely used by other cancer specialists.[3]
Dr. Krug's research also included clinical trials, studies where volunteer patients are used to test the safety and effectiveness of new treatments and procedures. Mesothelioma patients often participate in clinical trials to gain access to treatments not yet approved for general use.
Dr. Krug led a clinical trial for chemotherapy before an extrapleural pneumonectomy, a surgical procedure for treating pleural mesothelioma. In addition, other trials tested mesothelioma vaccines and new chemotherapy drugs.
He now focuses his research efforts on the commercial industry. At Bristol-Myers Squibb, he leads clinical development with a focus on immunotherapy in cancer. He designs and runs clinical trials.[1]
Professional Organizations, Honors, and Achievements
In his decades of work in medical oncology and mesothelioma, Dr. Krug achieved many professional milestones and received many honors. For example, Dr. Krug led the National Comprehensive Cancer Network committee that established guidelines for treating mesothelioma. Today doctors around the world use these guidelines.
Dr. Krug is also chair of the Mesothelioma Applied Research Foundation, a nonprofit organization devoted to ending mesothelioma through research, education, and advocacy. Dr. Krug belongs to several medical professional associations and was listed several years in a row as a Top Doctor in the New York Metro Area.
Dr. Krug has contributed tremendously to the cause of mesothelioma patients. From clinical work to his devoted research, Dr. Krug is making a difference in the lives of many patients and their families.
Get Your FREE Mesothelioma Packet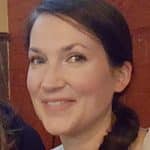 Mary Ellen Ellis has been the head writer for Mesothelioma.net since 2016. With hundreds of mesothelioma and asbestos articles to her credit, she is one of the most experienced writers on these topics. Her degrees and background in science and education help her explain complicated medical topics for a wider audience. Mary Ellen takes pride in providing her readers with the critical information they need following a diagnosis of an asbestos-related illness.
Get Your FREE Mesothelioma Packet
Page Edited by Patient Advocate Dave Foster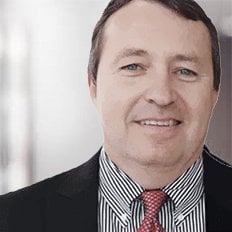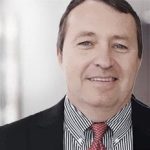 Dave has been a mesothelioma Patient Advocate for over 10 years. He consistently attends all major national and international mesothelioma meetings. In doing so, he is able to stay on top of the latest treatments, clinical trials, and research results. He also personally meets with mesothelioma patients and their families and connects them with the best medical specialists and legal representatives available.