This page has been fact checked by an experienced mesothelioma Patient Advocate. Sources of information are listed at the bottom of the article.
We make every attempt to keep our information accurate and up-to-date.
Please Contact Us with any questions or comments.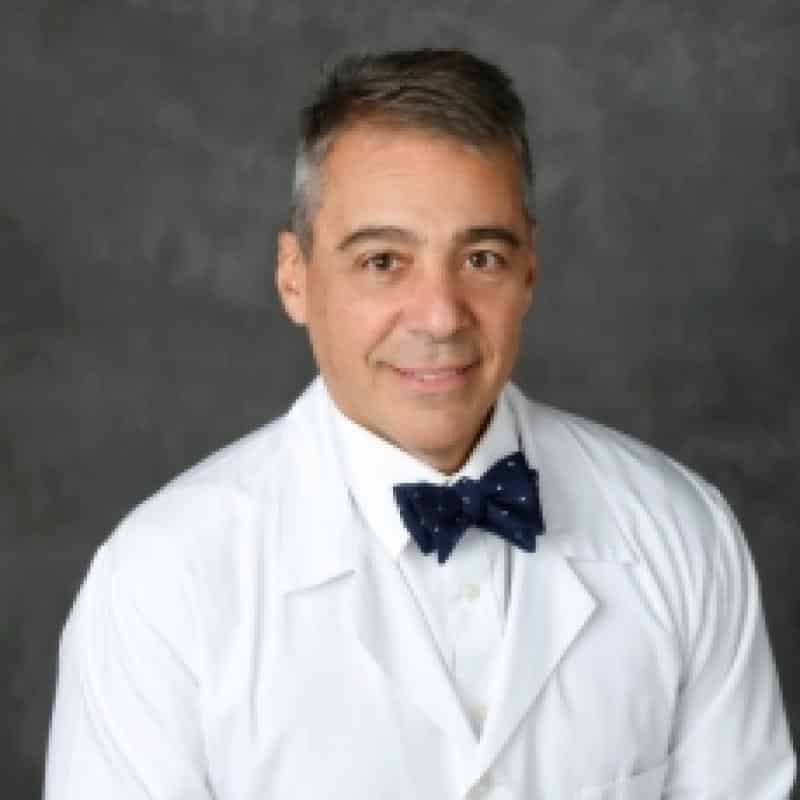 Marcelo DaSilva, M.D. is an experienced thoracic surgeon who specializes in lung cancer, lung cancer screening, and innovative treatments for both pleural and peritoneal mesothelioma.

He is currently the Medical Director of Thoracic Surgery for AdventHealth Orlando.[1] Dr. DaSilva is from Brazil but has specialized in cancer and mesothelioma in the United States for over twenty-five years.
Education and Early Career
Dr. DaSilva went to medical school at the Universidade Gama Filho in Brazil, graduating in 1990. He completed residencies in the United States at the Sound Shore Medical Center and Penn State College of Medicine.
Dr. DaSilva also completed the trauma and surgical critical care fellowship at Pennsylvania State University and the cardiovascular and thoracic surgery fellowship at Loyola University's Stritch School of Medicine. He is certified in cardiothoracic and general surgery.
During his residency at Penns State, Dr. DaSilva worked at the Milton S. Hershey Medical Center. While there, he earned an outstanding achievement award from the Bristol-Myers Squibb Scholars of Surgery.[1]
Upon completing his general surgery residency, Dr. DaSilva earned a certificate in surgery and critical care from the American Board of Surgery.
A Pioneer in Heated Chemotherapy Treatment
As a thoracic surgeon, Dr. DaSilva developed an interest in treating patients with mesothelioma. His other interests include lung cancer, pleural effusion, esophageal cancer, lung transplantation, minimally invasive surgical procedures, gastroesophageal reflux disease, thymoma, thymic cancer, and hernia management.
Although Dr. DaSilva has many clinical interests, he has made significant advances, specifically in mesothelioma treatment:[2]
He is a pioneer in heated intraoperative chemotherapy, or HIOC.
First used for peritoneal mesothelioma, this treatment involves surgical removal of tumor tissue followed by the circulation of heated chemotherapy drugs through the abdominal cavity. The success of this treatment has been promising.
Dr. DaSilva was responsible for adding HIOC treatment of peritoneal mesothelioma to the cancer program at Brigham and Women's Hospital.
Dr. DaSilva was also one of the first doctors to use HIOC to treat pleural mesothelioma.
Current Positions and Honors
Dr. DaSilva is an internationally recognized thoracic surgeon and expert in the diagnosis and treatment of mesothelioma. He is the director of thoracic surgery for AdventHealth Orlando.
He is also a member of several professional organizations. These organizations include the International Society of Heart and Lung Transplantation, the International Association Study of Lung Cancer, the International Society of Surgery, the Society of Thoracic Surgery, and the European and Brazilian Societies of Thoracic Surgery. He is also a Fellow in the American College of Surgeons and a diplomat in the American Board of Surgery.
Comprehensive and Individualized Treatment
Dr. DaSilva is a recognized expert and leader in his field who takes a unique approach to patient treatment. He treats each patient with an individualized plan.
Dr. DaSilva also believes in comprehensive treatment. He realized early on that Brigham and Women's Hospital only treated pleural mesothelioma; however, many of his patients were initially diagnosed with the pleural form of the disease but eventually developed peritoneal tumors. Dr. DaSilva's leadership brought the treatment of peritoneal mesothelioma to the institution to treat patients comprehensively.
Dr. DaSilva considers himself an optimist, a quality that matters in mesothelioma treatment. With his dedicated optimism, extensive experience, and willingness to think outside the box, patients are fortunate to be under his qualified care.
Get Your FREE Mesothelioma Packet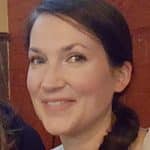 Mary Ellen Ellis has been the head writer for Mesothelioma.net since 2016. With hundreds of mesothelioma and asbestos articles to her credit, she is one of the most experienced writers on these topics. Her degrees and background in science and education help her explain complicated medical topics for a wider audience. Mary Ellen takes pride in providing her readers with the critical information they need following a diagnosis of an asbestos-related illness.
Get Your FREE Mesothelioma Packet
Page Edited by Patient Advocate Dave Foster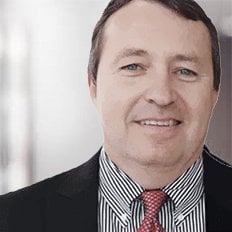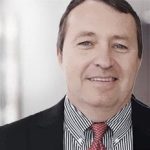 Dave has been a mesothelioma Patient Advocate for over 10 years. He consistently attends all major national and international mesothelioma meetings. In doing so, he is able to stay on top of the latest treatments, clinical trials, and research results. He also personally meets with mesothelioma patients and their families and connects them with the best medical specialists and legal representatives available.