Mergenthaler Linotype Company
This page has been fact checked by an experienced mesothelioma Patient Advocate. Sources of information are listed at the bottom of the article.
We make every attempt to keep our information accurate and up-to-date.
Please Contact Us with any questions or comments.
The Mergenthaler Linotype Company made innovative changes to the printing industry but also used asbestos insulation in its hot metal typesetting machines. Technicians and typesetters faced asbestos exposure daily. Though the resulting litigation was expensive for the company, Mergenthaler did not file for bankruptcy.
Mergenthaler Linotype History and Asbestos
Although Mergenthaler is not a household name, Ottmar Mergenthaler and his company were critical in making printing easier and more efficient. Because of the company's important printing innovations, newspapers and magazines became more accessible to the masses.
In 1886, Mergenthaler made the first Linotype machine in New York.[1] Before then, typesetters printed materials by setting the type by hand. This was an incredibly lengthy process and made the cost of printed materials high. With the new Linotype machine, the typesetter used a keyboard to set the type automatically.
In 1890, Ottmar Mergenthaler founded the Mergenthaler Linotype Company in Brooklyn, New York.[2] The first use of the Linotype machine was to print The New York Tribune, the company's first customer. As a result, the Tribune bought several Linotype machines after realizing how quickly they could print newspapers.
Mergenthaler's company took off. Within ten years, the company dominated the market, selling thousands of machines. As the company expanded, Mergenthaler began manufacturing and selling machines across the United States and abroad.
Mergenthaler's linotype machines contained asbestos insulation to prevent overheating. Typesetters also wore protective gear that contained asbestos.
In the 1930s, Mergenthaler began acquiring typeface copyrights. Today, it has one of the largest libraries of fonts.
The machines dominated the industry until the 1970s when they became virtually obsolete. To keep up with a changing industry, Mergenthaler shifted its focus to digital and computerized printing.
In the 1990s, Mergenthaler merged with a German firm to create the larger international company Linotype-Hell AG. This was then taken over by Heidelberger Druckmaschinen AG.
This took the company away from typesetting and into software and digital fonts. Mergenthaler is now a subsidiary of Monotype Imaging Holdings.
Merganthaler faced asbestos lawsuits over exposure. The costs did not overwhelm the company, so it never sought bankruptcy protection. It also never created an asbestos trust fund to compensate victims.
How Did Mergenthaler Linotype Use Asbestos?
The Mergenthaler Linotype Company made and assembled the parts for Linotype machines. The machines were insulated with asbestos to protect against heat and prevent overheating.
Asbestos cement was commonly used in linotype machines. It was used as a coating on several of the components. It was also used between parts and in the crucibles.
Who Was Exposed to Mergenthaler Linotype Asbestos?
Mergenthaler used asbestos insulation throughout its machines. This put several workers at risk of exposure:
Mergenthaler employees who assembled linotype machines
Linotype installers
Linotype repair workers
Typesetters
Other newspaper employees
The operation manual for the Linotype machine instructed workers to manipulate the asbestos by breaking it away and repacking it around the crucible in the machine.
Handling asbestos in this way can cause fibers to come loose, resulting in dangerous exposure and potential illness.
Repair technicians were most at risk from Mergenthaler's asbestos insulation. These technicians often repaired machines by chipping away old asbestos and replacing it with new insulation or asbestos cement. Workers who assembled the machines were also at risk as they packed insulation into gaps in the machine.
Because the operation, maintenance, and repair of linotypes could release asbestos fibers into the air, anyone working in the area could have been exposed.
Asbestos Lawsuits Against Mergenthaler
Not everyone exposed to asbestos gets sick; however, those who do get sick develop serious illnesses that are often terminal. Workers who got ill because of asbestos in these Linotype machines started suing Mergenthaler.
Mergenthaler did not face as many suits as some other companies that used asbestos, which may have saved it from bankruptcy. Among the few cases the company did face, Mergenthaler settled out of court for undisclosed amounts. Even so, there are still some active cases against the company.
A case begun in 2020 involved Thomas and Donna Pearsons. Thomas worked for the Vermont Standard newspaper for most of his career. He maintained the paper's Mergenthaler Model 8 Linotype machine and later developed mesothelioma. Heidelberg sought summary judgment in the case but was granted it only in part.[3]
Mergenthaler Today
Because of the company's success and the limited number of asbestos-related lawsuits, Mergenthaler survived the asbestos controversy. Unlike similar companies that used asbestos, Mergenthaler never filed for bankruptcy and never formed an asbestos trust to compensate exposure victims.
Today it is a thriving, modern company that creates digital fonts and typing software under the name Linotype-Hell AG.
Although Mergenthaler never created a trust for victim compensation, that does not mean victims cannot get justice. There are still pending lawsuits against Mergenthaler, even though the company no longer exists under that name.
If You Were Exposed to Mergenthaler Linotype Asbestos
If you were exposed to asbestos insulation used in the Linotype machines and have been diagnosed with mesothelioma or another illness, you might want to file a lawsuit against the company.
Contact a mesothelioma lawyer for a free case review. They can determine which companies are responsible for asbestos exposure. There may be multiple companies. A lawyer can explain your options for seeking compensation and help you get started.
Get Your FREE Mesothelioma Packet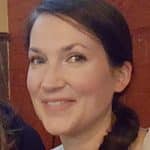 Mary Ellen Ellis has been the head writer for Mesothelioma.net since 2016. With hundreds of mesothelioma and asbestos articles to her credit, she is one of the most experienced writers on these topics. Her degrees and background in science and education help her explain complicated medical topics for a wider audience. Mary Ellen takes pride in providing her readers with the critical information they need following a diagnosis of an asbestos-related illness.
Get Your FREE Mesothelioma Packet
Page Edited by Patient Advocate Dave Foster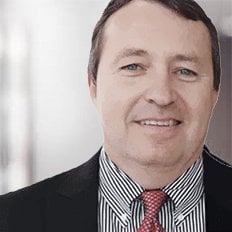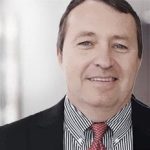 Dave has been a mesothelioma Patient Advocate for over 10 years. He consistently attends all major national and international mesothelioma meetings. In doing so, he is able to stay on top of the latest treatments, clinical trials, and research results. He also personally meets with mesothelioma patients and their families and connects them with the best medical specialists and legal representatives available.