National Automotive Parts Association
This page has been fact checked by an experienced mesothelioma Patient Advocate. Sources of information are listed at the bottom of the article.
We make every attempt to keep our information accurate and up-to-date.
Please Contact Us with any questions or comments.
The National Automotive Parts Association, better known as NAPA, is an automotive parts supplier and retail outlet. For many years, NAPA made and distributed parts that contained asbestos. These put mechanics and other workers at risk of asbestos exposure, and in recent years NAPA has faced several asbestos lawsuits from former workers.
NAPA History and Asbestos
The history of the National Automotive Parts Association goes back to 1925 and the formation of a cooperative.
A group of business people who were already selling auto parts as individual retailers formed a cooperative in Detroit. They worked together to make the distribution of auto parts more efficient in response to the growing customer base for personal and commercial automobiles.[1]
The first NAPA store opened in Atlanta in 1936. The company purchased the already operating parts store from an owner who believed there was no real future for automobiles.
NAPA introduced its first branded automotive parts in 1966.
NAPA became a division of Genuine Parts Company in 2012. It still operates as a retailer's cooperative with stores around the world. The company name is NAPA in the U.S., NAPA Canada in Canada, Repco in New Zealand and Australia, and Auto Todo in Mexico.
Like many other automotive parts companies and manufacturers, NAPA used asbestos in many of its branded parts and others that it sold for many years Clutches and brakes contained the most asbestos.
NAPA now has fifty-eight distribution centers with nearly 475,000 parts kept as inventory at any given time. There are more than 6,000 NAPA stores just in the U.S. and 16,000 repair centers. The company sells to people working on their cars, parts stores, and corporations by providing parts and heavy equipment.[1]
How Did NAPA Use Asbestos?
NAPA has gotten in trouble in the last couple of decades due to lawsuits claiming that NAPA parts were responsible, at least in part, for asbestos-related illnesses.
The automotive industry used asbestos for many years because of its resistance to high temperatures and friction. Asbestos is a natural mineral that is mined from the earth. It is very efficient at resisting heat, insulating against heat, resisting fire, and adding strength and durability to materials.
NAPA sold and distributed these products that contained asbestos but did not manufacture any asbestos products.
What NAPA Products Contained Asbestos?
Two of the most common uses for asbestos in the automotive industry were brake and clutch linings. These parts have to withstand a lot of friction, which can lead to overheating. Overheating leads to failure, which can be very dangerous, especially with brakes.
Overheating and friction also, over time, lead to faster degradation of parts. To make parts safer and keep them durable longer, asbestos was added to the linings.
While clutches and brakes were the most likely auto parts to contain asbestos, there were others:
Hood liners and other body components were often made with asbestos to insulate against engine heat.
Transmission parts, valves, gaskets, and seals were also often used with asbestos to create better seals, protect against heat, and make parts more durable and long-lasting.
Certain parts like these sold by NAPA over the years are known to have contained asbestos.
Who Was Exposed to Asbestos from NAPA Parts?
Anyone who handled or used NAPA parts with asbestos could have been exposed to asbestos and put at risk of later developing related illnesses, like mesothelioma. This includes NAPA employees who worked in the company's warehouses.
Mechanics
Workers with the greatest risk of exposure were mechanics who worked with clutches and brakes.
The friction inside these components caused the asbestos to break down. When the mechanics removed them and opened them up for repairs, they were exposed to harmful asbestos dust.
Inhaling those tiny fibers of asbestos causes serious illness in some people. The tiny fibers do not pass easily through the body, so they stick in tissues like little needles, especially in and around the lungs. People who were exposed this way were put at serious risk for developing mesothelioma or lung cancer.
Secondhand Asbestos Exposure
Mechanics may also have carried asbestos fibers home on their clothing, putting family members at risk as well. This kind of exposure is known as secondhand asbestos exposure.
Any other workers around this mechanic work or who handled the parts could have suffered asbestos exposure.
Car Enthusiasts and Home Mechanics
Professional mechanics were not the only workers exposed to asbestos in auto parts. People who did their own work on vehicles, such as brake and clutch replacements, were often also exposed to asbestos.
Car enthusiasts and collectors who work on older vehicles faced risks for much longer. They could even be exposed to asbestos today when working with older or imported parts.
Do NAPA and Automotive Parts Still Contain Asbestos?
NAPA does not use any asbestos in its branded products today. However, asbestos is not totally banned in the U.S. Imported auto parts might contain asbestos.
Asbestos Lawsuits Against NAPA
Because of the asbestos in some of their auto parts, NAPA faced lawsuits from people who were exposed and got sick. The company never faced so many lawsuits that it had to file for bankruptcy, but it has paid a lot of money in settlements.
NAPA was recently ordered in court to pay one of the largest asbestos-related settlements in the history of the state of Washington: $81.5 million.[2]
The family of Jerry Coogan brought this case. He worked with heavy equipment that operated with NAPA parts while also maintaining his own collection of classic cars, often using NAPA parts. Coogan died of mesothelioma.
His family's lawyers argued that Coogan had no idea he was being exposed to asbestos over the years and that companies like NAPA and Genuine continued to sell asbestos car parts into the 2000s, without adequate warnings.
The jury awarded one of the largest amounts in Washington state history, deliberating for just five hours after a twelve-day trial.[2]
What to Do if You Were Exposed to Asbestos in NAPA Parts
Unlike some other companies that used asbestos, NAPA has not created an asbestos trust to compensate victims. If you think that their parts contributed to your illness and you want to seek compensation, you will need the assistance of an asbestos lawyer who can help you file a lawsuit against the company.
Don't hesitate to reach out to a mesothelioma lawyer. They should offer a free consultation to review your case and provide some advice. They can determine all the companies responsible for your exposure and give you options for seeking compensation. There is a time limit on lawsuits known as the statute of limitations, so don't wait.
Get Your FREE Mesothelioma Packet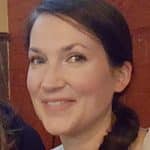 Mary Ellen Ellis has been the head writer for Mesothelioma.net since 2016. With hundreds of mesothelioma and asbestos articles to her credit, she is one of the most experienced writers on these topics. Her degrees and background in science and education help her explain complicated medical topics for a wider audience. Mary Ellen takes pride in providing her readers with the critical information they need following a diagnosis of an asbestos-related illness.
Get Your FREE Mesothelioma Packet
Page Edited by Patient Advocate Dave Foster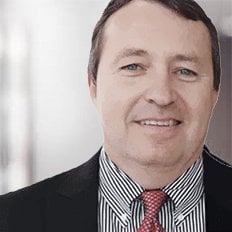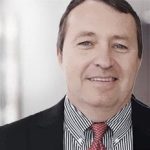 Dave has been a mesothelioma Patient Advocate for over 10 years. He consistently attends all major national and international mesothelioma meetings. In doing so, he is able to stay on top of the latest treatments, clinical trials, and research results. He also personally meets with mesothelioma patients and their families and connects them with the best medical specialists and legal representatives available.