National Gypsum and Asbestos
This page has been fact checked by an experienced mesothelioma Patient Advocate. Sources of information are listed at the bottom of the article.
We make every attempt to keep our information accurate and up-to-date.
Please Contact Us with any questions or comments.
National Gypsum was a major manufacturer and distributor of asbestos construction materials, including Gold Bond products. Declining home building and lawsuits over asbestos-related illnesses led the company to a 1990 bankruptcy, reorganization, and the creation of the National Gypsum Company Bodily Injury Trust. Today victims of asbestos exposure from Gold Bond products can make a claim through the trust to get compensation.
National Gypsum Company History and Asbestos
The history of National Gypsum begins in 1925 with Melvin H. Baker, Joseph F. Haggerty, and Clarence E. Williams.
The three businessmen founded their company to make and sell a new construction product called gypsum wallboard. It was designed to be lighter and easier to use than competitors' products but just as strong if not stronger.
The company sold all of its wallboard with a "Gold Bond" worth $5,000. If a customer could find a better and comparable product, the company would pay $5,000. The gimmick led to the brand name Gold Bond.
National Gypsum had great success with Gold Bond gypsum board. It grew quickly as word of the high quality of the product spread. The company also expanded by buying other companies. This expanded the product line to include additional construction materials:
Adhesives
Plastic panels
Siding
Cement
Textured paint
Wall stucco
Rock wool
Acoustic tiles
Unfortunately, many of the products that National Gypsum made, including its famous Gold Bond wallboard, contained asbestos. This caused some people to get sick with asbestos-related illnesses and resulted in costly mesothelioma lawsuits.
By 1990 National Gypsum sought bankruptcy protection. It emerged from chapter 11 in 1993 and today continues to operate and sell Gold Bond and other products without asbestos.
Although it went bankrupt, National Gypsum emerged from reorganization and today still makes and sells gypsum wallboard. The Charlotte, North Carolina company is one of the largest gypsum wallboard manufacturers globally and the second-largest in the U.S.
In addition to Gold Bond gypsum board, the company also sells ProForm drywall products and PermaBase cement board.[1]
How Did National Gypsum Use Asbestos?
Asbestos was common in construction materials before the 1970s. National Gypsum was not alone in using asbestos in gypsum wallboard and other products. Asbestos adds insulation to these products, fire protection, and strength and durability without extra weight.
While the bulk of the wallboard was harmless gypsum, asbestos was a part of the recipe for many years—almost every Gold Bond-branded product the company made used asbestos at one point. National Gypsum stopped using asbestos by the early 1980s.
National Gypsum Products That Contained Asbestos
Gold Bond products known to have contained asbestos include:
Gypsum wallboard
Asbestos panels
Plaster
Cement board
Joint and topping cement
Siding
Joint compounds
Plastic panels
Fire-shield panels
Tar paper
Spackling paste
Acoustic panels
Other brand-name products from National Gypsum that contained asbestos at one time include:
E-Z Soak
Flexfelt
Abestone
Sprayolite
Thermotex
Permaboard
Chromatone
Humiguard
Sussex
Deeptex
Plia-f-lex
Thermacoustic
Perfo-lyte
National Gypsum stopped using asbestos in its products in the early 1980s, but it had already done serious damage.
National Gypsum Acquisitions That Used Asbestos
National Gypsum is liable for many asbestos claims over its own products. It also took on asbestos liabilities for employees of several companies that it acquired over the years:
Abestone Corporation
Allentown Portland Cement Company
American Encaustic Tile
Atlantic Gypsum
The Austin Company
Huron Portland Cement Company
Keene's Cement
Murray Tile
National Mortar and Supply Company
Wesco
Who Was at Risk for Asbestos Exposure From National Gypsum?
National Gypsum's asbestos use put thousands of workers at risk of exposure and illness. Asbestos is composed of tiny fibers which can easily be disturbed and become a part of the dust and air in the facility that workers may then inhale, causing internal damage and, for some, later illnesses.
National Gypsum Employees
Workers in the National Gypsum facilities that made the products were put at risk because of asbestos, and many even handled it.
By using asbestos in the recipe for so many products, National Gypsum put a lot of workers at risk for later health problems, including the progressive lung condition called asbestosis, mesothelioma, and lung cancer.
Construction Workers
It was not only National Gypsum workers who got sick, though. Any workers who used their products in other industries were at risk, especially construction workers. These workers installed, replaced, and dismantled things like wallboard with asbestos.
They sanded these materials and created asbestos dust. Any workers around or working with these products were at risk, including:
Painters
Plumbers
Plasterers
Drywall installers
HVAC workers
Insulators
Cement workers
Demolition workers
Laborers
Building maintenance workers
Pipefitters
Secondhand Asbestos Exposure
Workers in construction and similar industries often unknowingly brought asbestos fibers into their homes. The tiny fibers and dust clung to their clothing, contaminating the home and putting family members at risk.
This is known as secondhand, or secondary, asbestos exposure. It has caused many cases of mesothelioma in wives and children of past workers.
Asbestos Lawsuits Against National Gypsum
As the dangers of asbestos became well known and people were diagnosed with asbestos illnesses, some victims sued National Gypsum.
One pipefitter who developed mesothelioma filed suit and died from the disease. He had been exposed to asbestos through various products, including National Gypsum materials. Because the victim remembered seeing the Gold Bond brand at work sites, the company was included in the case as one of several defendants.[2]
Mercer University sued the company, and others, in 1985 over the use of asbestos in construction materials. The school had to pay a lot of money to have materials replaced for the safety of staff and students. The case resulted in a win for the university, including over $100,000 from National Gypsum.[2]
In a similar case, the company was forced to pay $8.4 million to multiple school districts for the costs of replacing asbestos materials.[3]
Bankruptcy and Asbestos Trust Fund
By the 1980s, National Gypsum faced several problems, including declining sales and the overwhelming cost of asbestos lawsuits. The first attempt at setting up a trust to handle asbestos claims was the Wellington Agreement in 1985. This failed within a few years.
National Gypsum filed for Chapter 11 bankruptcy protection in 1990 and emerged, reorganized, in 1993. It created an asbestos trust fund with over $600 million in funding for claims. This was called the National Gypsum Corporation Settlement Trust.
The trust started running out of money by the late 1990s. The company was forced to file for bankruptcy again in 2002.
The re-emergence did not go well, and in 2002, the company again filed for bankruptcy, emerging for the second time in 2003.
As a part of this second reorganization, National Gypsum created a new asbestos trust. The National Gypsum Company Bodily Injury Trust was funded with $347 million from various sources, including insurance policies.
The trust is still active, and victims can make claims through it. The payment percentage is 41%.[4]
If You Were Exposed to National Gypsum Asbestos Products
The National Gypsum trust gives any new victims of past asbestos exposure a chance to get the compensation they need. If you believe that any National Gypsum products contributed to your asbestos illness, contact an experienced mesothelioma lawyer to help you make a successful claim for compensation.
An asbestos lawyer will give you a free case evaluation. They can review your employment past, determine all the companies liable for your asbestos exposure, and give you legal options. You might be able to seek compensation through the National Gypsum trust as well as other sources.
Get Your FREE Mesothelioma Packet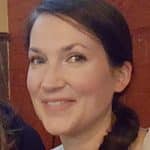 Mary Ellen Ellis has been the head writer for Mesothelioma.net since 2016. With hundreds of mesothelioma and asbestos articles to her credit, she is one of the most experienced writers on these topics. Her degrees and background in science and education help her explain complicated medical topics for a wider audience. Mary Ellen takes pride in providing her readers with the critical information they need following a diagnosis of an asbestos-related illness.
Get Your FREE Mesothelioma Packet
Page Edited by Patient Advocate Dave Foster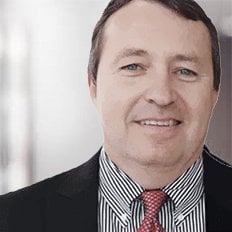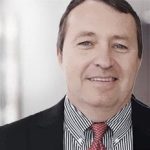 Dave has been a mesothelioma Patient Advocate for over 10 years. He consistently attends all major national and international mesothelioma meetings. In doing so, he is able to stay on top of the latest treatments, clinical trials, and research results. He also personally meets with mesothelioma patients and their families and connects them with the best medical specialists and legal representatives available.