Ochsner Medical Center, New Orleans
This page has been fact checked by an experienced mesothelioma Patient Advocate. Sources of information are listed at the bottom of the article.
We make every attempt to keep our information accurate and up-to-date.
Please Contact Us with any questions or comments.
The Ochsner Medical Center, New Orleans, supports patients in Louisiana, a state with one of the highest rates of cancer in the country. Within Ochsner, patients with mesothelioma receive excellent care at the Gayle and Tom Benson Cancer Center.[1]
About Ochsner
Ochsner Medical Center is in Jefferson, Louisiana, just outside New Orleans. About 2,700 physicians work through the Center, the largest nonprofit academic medical facility in southeast Louisiana.
Twenty-nine hospitals and more than sixty health centers in the community are part of the Ochsner system. The Center's mission is to serve, heal, educate, and lead in the community.
Ochsner has ranked among the best hospitals and medical centers in the country, year after year, and it gets high rankings for several different specialties.
In addition to recognition for patient care, Ochsner leads in medical research and clinical trials. It is one of the most extensive medical teaching facilities in the country not affiliated with a university. Researching and treating cancer is a big part of the work done at Ochsner.
Ochsner's history goes back to 1942 when a doctor, Alton Ochsner, opened the first multidisciplinary medical practice with several colleagues. They hoped to provide the residents of New Orleans with sound, comprehensive care from experts in different areas.
The Gayle and Tom Benson Cancer Center
The Gayle and Tom Benson Cancer Center is part of Ochsner Medical Center. It provides care for cancer patients, including those with mesothelioma.[1] The Cancer Center at Ochsner opened in 2010 to expand the Medical Center's ability to help patients with all types of cancer.
Ochsner was already a leader in treating cancer patients. Still, the opening of the Cancer Center allowed more patients to get treatment and more resources to be focused on cancer research.
In Louisiana, one in four men and one in three women are ultimately diagnosed with cancer. The Benson Cancer Center's goal is to reach more of these patients and provide them with advanced, compassionate care.
The Cancer Center is multi-disciplinary, with specialists in a variety of areas. It offers holistic care for patients and addresses medical, spiritual and emotional needs.[1]
The Multidisciplinary Lung Cancer Clinic
Within the Benson Cancer Center is the Multidisciplinary Lung Cancer Clinic, which serves patients with lung cancer, mesothelioma, and similar cancers of the chest cavity.[2]
The Cancer Center opened this clinic because of the need for better care for lung cancer, one of the deadliest and most common cancers. Founder Dr. Ochsner was an expert in lung cancer and was one of the first medical experts to link smoking to lung cancer.
Treatment and Care for Asbestos Victims
Louisiana and the New Orleans area have above average rates of mesothelioma and other asbestos-related illnesses due to shipping and other industries on the Gulf of Mexico. Ships were once laden with asbestos materials, so anyone working on or near them could have been exposed.
The oil and refinery industry, also big in this region, used asbestos heavily as well. Workers exposed to asbestos faced a serious risk of developing mesothelioma or lung cancer.
The great need for care for these victims has been met in part by Ochsner and its cancer departments. The Lung Cancer Clinic treats a variety of patients, including those who developed mesothelioma because of asbestos exposure.
Treatment for mesothelioma patients involves a multi-disciplinary approach, with various experts contributing to individualized treatment plans. Ochsner is the only such facility in the region that offers lung-sparing surgical treatments for mesothelioma. In addition to surgery, mesothelioma patients here can expect to benefit from advanced image-guided radiation, targeted chemotherapy, and other innovative treatments.
Mesothelioma patients can also get treatment here that involves surgery to remove the bulk of tumors followed by the circulation of heated chemotherapy drugs, either in the chest cavity or abdominal cavity, depending on the type of mesothelioma.
This procedure was first performed in Louisiana by Dr. Rodney Landreneau at Ochsner. He led the Department of Thoracic Surgery and was a mesothelioma specialist. He has since left Ochsner, but colleagues carry on his work.[3]
Research and Clinical Trials
Ochsner is also a leader in cancer and mesothelioma research, working with other facilities to conduct research. It's a part of the Louisiana Cancer Research Consortium and works with Louisiana State University Health Sciences Center, Xavier University, and Tulane University Health Sciences Center.
Ochsner also participates in and leads clinical trials that allow patients to access innovative and new treatments otherwise unavailable. Nearly 200 patients every year are placed in clinical trials. Current trials at Ochsner include the use of pemetrexed, a new chemotherapy drug, and another new drug that may stop cancer cell growth.
Ochsner Medical Center and its cancer departments lead the way in cancer care and research. They are sorely needed in the New Orleans area, where so many people have been affected by asbestos and mesothelioma. These patients are getting the best and most advanced care at Ochsner.
Get Your FREE Mesothelioma Packet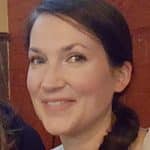 Mary Ellen Ellis has been the head writer for Mesothelioma.net since 2016. With hundreds of mesothelioma and asbestos articles to her credit, she is one of the most experienced writers on these topics. Her degrees and background in science and education help her explain complicated medical topics for a wider audience. Mary Ellen takes pride in providing her readers with the critical information they need following a diagnosis of an asbestos-related illness.
Get Your FREE Mesothelioma Packet
Page Edited by Patient Advocate Dave Foster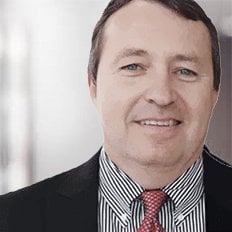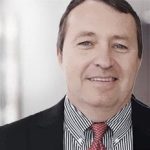 Dave has been a mesothelioma Patient Advocate for over 10 years. He consistently attends all major national and international mesothelioma meetings. In doing so, he is able to stay on top of the latest treatments, clinical trials, and research results. He also personally meets with mesothelioma patients and their families and connects them with the best medical specialists and legal representatives available.