P & H Mining Equipment Inc.
This page has been fact checked by an experienced mesothelioma Patient Advocate. Sources of information are listed at the bottom of the article.
We make every attempt to keep our information accurate and up-to-date.
Please Contact Us with any questions or comments.
P & H Mining Equipment Inc. (now Komatsu Mining Corporation) has been manufacturing mining equipment since 1884 and is now a subsidiary of Komatsu Limited. For many years, P & H manufactured mining equipment with asbestos that harmed workers. After facing lawsuits over exposure and mesothelioma, the company filed for bankruptcy.
Company History
In 1884, Alonzo Pawling and Henry Harnischfeger founded Harnischfeger Industries. Located in Milwaukee, Wisconsin, the company manufactured machinery components and industrial castings. In 1914, the company made its first digging machines.[1]
One of these innovative digging machines, the Model 206, was introduced in 1920 and was the company's first successful earth-moving machine. The Model 206 launched the company into the mining and construction industries.
The company changed its name to P & H Mining Equipment and moved into manufacturing shovels for different types of mining, including copper, coal, and iron ore.
Helping develop mines during World War I firmly placed P & H in the mining industry. A few years later, the company introduced its electric mining shovel, the Model 1800.[1]
P & H made strategic acquisitions in the following decades to expand its product lineup, becoming a large international company.
These acquisitions included Page Engineering, a company that made draglines, Gardner-Denver, which made blast hole drills and large drilling rigs, and LeTourneau Technologies, which made large wheel loaders.[1]
In 2000, P & H filed for bankruptcy due to expensive lawsuits over its asbestos use. The company emerged reorganized in 2006. Soon after reorganization, the company was acquired by Joy Global and then by Komatsu in 2017.
Asbestos Use in Mining Equipment
Mining is an inherently dangerous industry, often leaving workers injured or even killed. P & H used asbestos in equipment brake linings for many years. Brakes are important on this equipment because they must be able to stop reliably to ensure the safety of all miners. Asbestos played an important role in preventing brakes from overheating and failing.
Asbestos is a mineral that has a high resistance to heat. It was once commonly used in brake linings for cars, trucks, and other equipment, including cranes, electric shovels, and drills.
Brakes generate a lot of friction, which can lead to overheating and failure. For decades, asbestos was used in brake linings to prevent this from happening.
Asbestos Exposure
While operating heavy equipment is inherently dangerous, microscopic asbestos fibers caused industry workers to get sick and die from mesothelioma, lung cancer, or asbestosis.
The tiny fibers of asbestos can easily become airborne when they break apart. When these fibers float in the air, they can be inhaled by anyone in the area. Once fibers are inhaled, instead of passing through the body, they stick like tiny needles in tissue. Over time, damage caused by these needle-like fibers can lead to serious illnesses.
P & H used asbestos in brake linings, and workers were put at risk as a result. Those employees who manufactured these products risked exposure. In making brake linings, the material was often ground down to fit various parts and machines. This created asbestos dust, seriously harming some workers.
In addition to workers who manufactured the brake linings, any workers who operated or worked on the equipment also risked exposure, like mechanics and maintenance workers who had to change the brakes or repair them. When this happened, those workers could have inhaled asbestos fibers that collected in the brakes over time.
Asbestos Litigation and Bankruptcy
Not everyone exposed to asbestos gets sick; however, those who do become sick face devastating symptoms and decreased life expectancy. P & H employees and other workers who used their products began filing lawsuits in the 1970s.
These workers sought compensation and justice because they did not receive adequate warnings of all the risks associated with their jobs. In many cases, these workers did not get appropriate training or safety gear.
P & H won several of these lawsuits. In 2015, a court decided in favor of multiple defendants in an asbestos suit. The case filed by a crane operator who worked for Bethlehem Steel included P & H.
This worker blamed fifty-eight different companies for the asbestos exposure that caused his lung cancer. The court ruled that the man did not provide sufficient evidence that his cancer was caused by the asbestos from P & H equipment.[2]
P & H did not win all of their cases, however. The company paid for significant damages and filed for bankruptcy in 2000. In 2006, P & H emerged from bankruptcy and continued to operate as a large equipment manufacturer. The company was purchased by Joy Global and then Komatsu. Despite significant financial setbacks, the company continues to be successful today.
If you have an asbestos illness you can trace to equipment and brakes from P & H Mining, you may have the grounds for a successful claim. Rely on a mesothelioma or asbestos lawyer to help you make your case. They can guide you on the path to the justice and compensation you deserve.
Get Your FREE Mesothelioma Packet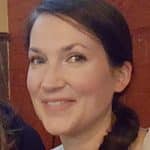 Mary Ellen Ellis has been the head writer and editor for Mesothelioma.net since 2016. With hundreds of mesothelioma and asbestos articles to her credit, she is one of the most experienced writers on these topics. Her degrees and background in science and education help her explain complicated medical topics for a wider audience. Mary Ellen takes pride in providing her readers with the critical information they need following a diagnosis of an asbestos-related illness.
Get Your FREE Mesothelioma Packet
Page Edited by Patient Advocate Dave Foster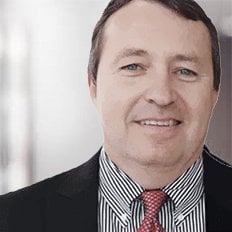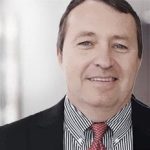 Dave has been a mesothelioma Patient Advocate for over 10 years. He consistently attends all major national and international mesothelioma meetings. In doing so, he is able to stay on top of the latest treatments, clinical trials, and research results. He also personally meets with mesothelioma patients and their families and connects them with the best medical specialists and legal representatives available.