Raymark/Raybestos-Manhattan Industries/Raytech
This page has been fact checked by an experienced mesothelioma Patient Advocate. Sources of information are listed at the bottom of the article.
We make every attempt to keep our information accurate and up-to-date.
Please Contact Us with any questions or comments.
Raymark/Raybestos-Manhattan Industries/Raytech are companies known for making and selling Raybestos brakes. Raybestos used asbestos in its brakes for many years, which caused people to get sick. The resulting lawsuits sent the company into bankruptcy and reorganization with the creation of a trust fund to compensate victims.
Raybestos History and Asbestos
The A.H. Raymond Company was founded by Arthur H. Raymond and Arthur F. Law in 1902. Headquartered in Stratford, Connecticut, the company name soon changed to Raybestos Industries and became synonymous with high-quality brakes.
Raybestos eventually merged with a competitor, and the name changed to Raybestos-Manhattan.
A cornerstone of the business was the invention of a woven brake lining. While that proprietary brake lining was efficient and popular, it included dangerous asbestos.
In 1982, Raybestos changed its name to Raytech in an attempt to distance itself from asbestos. Around this time, the company also stopped using asbestos in products.
As a result of past asbestos use, many people became sick, resulting in expensive lawsuits filed against the company. Raymark faced many lawsuits as a result.
During these lawsuits, investigators discovered that Raymark knew about the dangers of asbestos. Instead of adequately protecting the public, Raymark actively hid that fact from workers and consumers. The president of Raybestos was specifically called out for covering up information about the company's asbestos liabilities
Raymark spun off a company called Raytech to hold all of its non-asbestos liabilities. Initially, Raymark agreed to protect Raytech from its asbestos claims, but this did not hold up in bankruptcy proceedings.
In 1989, both Raybestos and Raytech filed for bankruptcy. Raytech opened an asbestos trust to compensate claimants in 2001.
The brand name, Raybestos, survived scandals, lawsuits, and company bankruptcy. Today the Raybestos brand is owned by Brake Parts Inc, which continues to make and distribute brakes and other automotive parts. The company is headquartered in McHenry, Illinois.
How Did Raybestos Use Asbestos?
Raymark used asbestos in its brakes for decades. The company's brakes were used in several types of vehicles, including cars, trucks, trains, and heavy machinery.
Brakes create heat and friction as the parts rub together. This can lead to overheating and failed brakes, which is extremely dangerous. Brake linings must prevent overheating, and asbestos is highly effective.
Even when company leaders knew the asbestos could cause harm, they continued to use it in their brake production.
Raybestos Asbestos Products
Brakes and their components were the primary products Raybestos made with asbestos but not the only ones. Other products from Raybestos that contained asbestos include:
Clutches
Clutch linings
Valves
Packing
Felt
Cloth
Blankets
Tape
Fire curtains
The non-automotive asbestos materials were distributed to and used in a wide range of industries.
Who Was at Risk of Asbestos Exposure From Raybestos?
Although asbestos made Raybestos brakes durable, it also caused some people to develop devastating diseases. Asbestos is made up of tiny microscopic fibers that can cause serious harm if accidentally swallowed or inhaled.
These sharp fibers can become lodged in the body, causing tissue damage, especially in the lungs. For some, this can cause mesothelioma, lung cancer, or scarring of the lungs called asbestosis. Raybestos put many people at risk of illness due to asbestos exposure:
Raybestos and Raymark Employees
Workers at risk of exposure and resulting illness included those who made Raybestos brand brakes and brake linings. Handling, shaping, trimming, and grinding down asbestos to easily make the parts that caused the exposure.
Other Workers at Risk
Anyone who used Raybestos parts or worked with or around them could have been exposed to asbestos. Most at risk were mechanics who worked on brakes and clutches. When a mechanic changes the brakes on a vehicle, they exposed built-up that includes asbestos fibers.
Workers in other industries that involved Raybestos parts were also at risk of exposure:
Automotive factory workers
Automotive parts retail workers
Textile workers
Welders
Home Mechanics
Anyone who worked on their own vehicles' brakes and clutches with Raybestos parts risked exposure to asbestos. Vintage car owners are still at risk of asbestos exposure when they use imported or older parts made by Raybestos.
Secondhand Asbestos Exposure
The family members of people who worked with Raybestos products may have been exposed to asbestos as well. Known as secondary, or secondhand asbestos exposure, this occurs when a worker unknowingly brings asbestos fibers home on their clothing or body.
What Raybestos Knew About Asbestos Dangers
Like many other companies, Raybestos knew at least to some degree that asbestos harmed workers, making it liable in many cases of mesothelioma and other illnesses.
In 1978, a lawyer working on asbestos cases found a set of documents in a courthouse in Newark, New Jersey that helped reveal what companies knew. The documents helped shift asbestos lawsuits in favor of plaintiffs. Previously, companies simply denied knowing about the risks of asbestos earlier.
Among the documents was important evidence implicating Raybestos in covering up asbestos dangers. This included a letter written by a president of Raybestos. Sumner Simpson wrote that it was better to say less about asbestos and made other statements that proved he knew about asbestos as early as the 1930s.[1]
Raybestos Superfund and Contaminated Sites
The damage caused by Raymark and Raybestos products did not end with individual cases of asbestos illnesses. Because of environmental contamination at manufacturing sites, the U.S. Environmental Protection Agency (EPA) issued citations to the company.
Stratford Superfund
The company contaminated the soil and surrounding area at its Stratford, Connecticut site. This included lead and other heavy metals, asbestos, chemical solvents, polychlorinated biphenyls, and many other toxic materials. The company had collected this toxic waste in shallow pools where it sat for decades.
Studies of the area found residents of Stratford had higher than average rates of certain cancers, including mesothelioma. This rate was particularly high for individuals under the age of twenty-five. Mesothelioma is rare in young people. This indicated they had been exposed as children.
The EPA and other organizations have tested the site repeatedly and declared that toxic materials could contaminate people in the area through air, soil, skin contact, and local seafood.
Residential properties were also contaminated. The EPA has listed the Raymark Industries manufacturing site in Stratford as a Superfund site. Work is ongoing at the site.[2]
Pennsylvania Sites
Raybestos also manufactured asbestos products in Manheim and Hatboro, Pennsylvania, and left contamination behind. The Hatboro site was used to treat electroplating waste. It is listed as a Superfund Site. The EPA placed it on the National Priorities List in 1989. The cleanup effort is complete, but the EPA still monitors the site.[3]
In Manheim, Raybestos made the asbestos materials that went into brakes and clutches. It is now a Brownfield site that relies on local and state funding for cleanup. Both asbestos and lead were contaminants of concern here. Cleanup finished in 2005, and in 2020, the EPA ceased monitoring the groundwater in the area.[4]
Asbestos Lawsuits Against Raybestos
Because of this exposure, many people filed lawsuits against Raymark and Raybestos products. In 1982, the company officially changed its name to Raymark to remove the stigma of asbestos. It also stopped using asbestos in the early 1980s, but a lot of damage had already been done.
Many people brought cases against Raymark and won compensation:
Some of these cases were workers' compensation claims. James Stevens worked for Raybestos and died from an asbestos illness. Although he received compensation earlier, his widow filed a claim after he died. She requested funeral and dependency benefits. After appeals, Mrs. Stevens was awarded compensation.[5]
A major lawsuit against Raybestos came from a class action. Initiated by Adella and Claude Cimino, the case involved thousands of workers at shipyards, oil refineries, and chemical plants in southeast Texas. The Ciminos worked at a refinery and developed asbestosis. The case took decades to resolve but ultimately ended in a settlement of approximately $178 million. Raymark was one of the main defendants in the case.[6]
Bankruptcy and Asbestos Trust
Because of those lawsuits, Raymark eventually filed for bankruptcy in 1989. The company attempted to spin off various companies to protect assets from litigation. This included the recreation of Raytech, but that company also filed for bankruptcy.
It took until 2001 for Raymark and Raybestos to emerge from bankruptcy. Part of the reorganization agreement included the creation of an asbestos trust to compensate victims.[7] The Raytech Corporation Asbestos Personal Injury Settlement Trust was funded with $52 million.
As of 2018, the payment percentage for the Raytech asbestos trust is just 0.92%. The percentage reflects the need to ensure funds exist to compensate future claimants.[8]
What to Do if You Were Exposed to Raybestos Asbestos Products
If the company caused or played a role in developing an asbestos illness, you can make a claim to seek adequate compensation. If you believe you have a valid claim, talk to a lawyer specializing in asbestos and mesothelioma.
A lawyer can help you file with the Raytech trust but also determine if other companies are liable for your exposure. If so, you might be eligible for other trusts or to file a lawsuit to seek a settlement.
Get Your FREE Mesothelioma Packet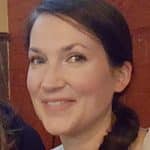 Mary Ellen Ellis has been the head writer for Mesothelioma.net since 2016. With hundreds of mesothelioma and asbestos articles to her credit, she is one of the most experienced writers on these topics. Her degrees and background in science and education help her explain complicated medical topics for a wider audience. Mary Ellen takes pride in providing her readers with the critical information they need following a diagnosis of an asbestos-related illness.
Get Your FREE Mesothelioma Packet
Page Edited by Patient Advocate Dave Foster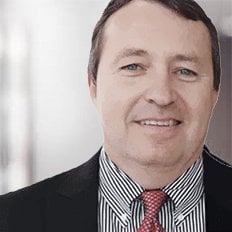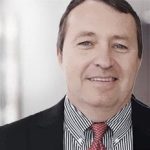 Dave has been a mesothelioma Patient Advocate for over 10 years. He consistently attends all major national and international mesothelioma meetings. In doing so, he is able to stay on top of the latest treatments, clinical trials, and research results. He also personally meets with mesothelioma patients and their families and connects them with the best medical specialists and legal representatives available.