Republic Powdered Metals (RPM Industries) and Asbestos
This page has been fact checked by an experienced mesothelioma Patient Advocate. Sources of information are listed at the bottom of the article.
We make every attempt to keep our information accurate and up-to-date.
Please Contact Us with any questions or comments.
Republic Powdered Metals (RPM Industries) RPM acquired Bondex, a brand of joint compounds with asbestos, in the 1960s. RPM assumed liability for asbestos-related illnesses and faced millions of dollars in lawsuits. Eventually, the company filed for bankruptcy protection and established an asbestos trust fund.
Republic Powdered Metals History and Asbestos
Frank Sullivan established Republic Powdered Metals in 1947 for the sole purpose of manufacturing Alumanation. Alumanation was a proprietary specialty protective coating made from aluminum and used for roofing. This product is still sold by RPM today.[1]
Over the next few decades, Republic Powdered Metals expanded its business, acquiring other companies and offering more products.
Additional products included rust and waterproofing coatings under brand names like ValvTect, Mohawk, Chemspec, Guardian, and Day-Glo.
RPM expanded largely through acquiring new companies. It acquired more than 175 other companies, including BF Goodrich and Rustoleum.[1]
One of these acquired companies was Reardon, which RPM took over in 1966. Reardon produced a brand of products called Bondex, which included joint compounds, coatings, and cement.
Although RPM continued to expand, it filed for bankruptcy in 2010. The company's financial hardships were due to the cost of lawsuits over mesothelioma and other illnesses related to asbestos in Bondex products. RPM emerged from bankruptcy and continues operation today.
Republic Powdered Metals is now known as RPM International Inc. RPM manufactures products for clients worldwide and operates 139 facilities in the United States and other countries. The company employs around 14,000 people and manufactures specialty chemicals, sealants, and high-performance coatings.
How Did RPM Use Asbestos?
Bondex products made by Reardon and then RPM contained asbestos. Asbestos was once commonly used in construction materials. Its unique properties, like lightweight durability and easy mold-ability, made it useful in this industry.
Republic Powdered Metals Asbestos Products
Asbestos is also a helpful additive for insulation and fireproofing. Bondex joint compound was the primary asbestos product that caused RPM so much trouble. RPM was ultimately responsible for several products that contained asbestos, including:
Bondex ready-mix
All-purpose joint compounds
All-purpose joint cement
Bontone fibred masonry coating
Dramex ready-mix finish
Liquid aluminum coating
Who Was at Risk for Asbestos Exposure From RPM and Bondex?
Workers who handled or worked around asbestos were at risk of exposure and later developing serious illnesses, including mesothelioma, lung cancer, and lung scarring called asbestosis. These conditions are progressive and ultimately fatal.
Asbestos contributes to these diseases when its tiny, needle-like fibers are inhaled or ingested. When asbestos is cut or broken, these tiny fibers come loose to float in the air as dust. People in the vicinity can accidentally inhale these fibers. Once asbestos fibers enter the body, they become lodged in tissue and cause damage over time.
The more asbestos is handled, manipulated, and disturbed, the more likely it will cause exposure. RPM workers involved in manufacturing Bondex and other asbestos products were at risk of exposure on the job.
Additionally, workers in other industries, especially construction workers, were at risk when using the products. For example, joint compounds were often sanded, causing asbestos fibers to contaminate the air and settle on surfaces.
Some of the workers at risk for exposure to Bondex asbestos products were:
Pipefitters
Steamfitters
Plumbers
Insulators
Masons
Electricians
Homeowners were also at risk of exposure if these products were used to construct their homes. Secondhand exposure to Bondex asbestos also occurred in some family members of workers.
Asbestos Lawsuits Against RPM
After facing several asbestos-related lawsuits, mostly from Bondex products, RPM filed for bankruptcy in 2010. By 2014 it had reached an agreement to set aside nearly $800 million for asbestos claims.[2]
Lawsuits leading up to bankruptcy numbered in the thousands and included expensive settlements. In one example, a former Texas painter who used Bondex products on the job for many years developed mesothelioma. Four different companies were defendants in the case. All companies were found liable, including RPM, and split the $11 million settlement awarded to the victim.[3]
RPM's asbestos lawsuits began in 1980 but reached a peak in the early 2000s. By the time of its bankruptcy in 2010, RPM was paying tens of millions of dollars each year to asbestos victims.
Bankruptcy and Trust
By the time it filed for bankruptcy protection, RPM was facing nearly 20,000 asbestos lawsuits. This forced the company to come up with an alternative solution for compensating victims.
After filing for bankruptcy, RPM created an asbestos trust as part of its reorganization plan. It agreed to fund the trust with just under $800 million. The trust was founded in 2010. This allowed the company to begin operating again as a coatings and chemical manufacturer while also compensating victims for asbestos-related illnesses.
Called the Bondex Trust, RPM's asbestos trust is managed by the Claims Processing Facility, Inc. The Bondex Trust's current payment percentage is 22%.[4]
If You Were Exposed to RPM and Bondex Asbestos Products
If you can trace your illness to the use of Bondex products, you can file a claim with RPM's asbestos trust to seek compensation. Work with a mesothelioma lawyer for the best advice and chance of filing a successful claim.
It's best to talk to a lawyer as soon as possible. The trust has a statute of limitations, so don't miss your opportunity. Additionally, a lawyer can determine if other companies were responsible for your asbestos exposure. If so, you may have other avenues to seek compensation or even get a settlement. Mesothelioma lawyers provide free case reviews for most clients.
Get Your FREE Mesothelioma Packet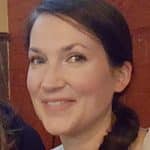 Mary Ellen Ellis has been the head writer for Mesothelioma.net since 2016. With hundreds of mesothelioma and asbestos articles to her credit, she is one of the most experienced writers on these topics. Her degrees and background in science and education help her explain complicated medical topics for a wider audience. Mary Ellen takes pride in providing her readers with the critical information they need following a diagnosis of an asbestos-related illness.
Get Your FREE Mesothelioma Packet
Page Edited by Patient Advocate Dave Foster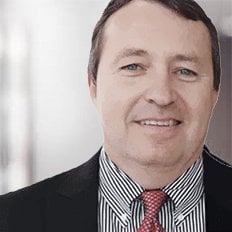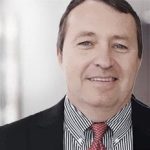 Dave has been a mesothelioma Patient Advocate for over 10 years. He consistently attends all major national and international mesothelioma meetings. In doing so, he is able to stay on top of the latest treatments, clinical trials, and research results. He also personally meets with mesothelioma patients and their families and connects them with the best medical specialists and legal representatives available.