This page has been fact checked by an experienced mesothelioma Patient Advocate. Sources of information are listed at the bottom of the article.
We make every attempt to keep our information accurate and up-to-date.
Please Contact Us with any questions or comments.
The Riley Stoker Corporation manufactures boilers and related equipment and is now a subsidiary of Babcock Power, Inc. Although the company never manufactured components or parts with the harmful mineral, it did use asbestos-containing materials produced by other companies. This put workers at risk of exposure and resulting mesothelioma.
About Riley Stoker
The Riley Stoker Corporation was founded in 1890 in Worcester, Massachusetts. Since its earliest days, Riley Stoker made boilers and firing equipment for industrial settings and various fuels, including gas, coal, oil, and waste fuels like wood, refuse, and cellulose.
From the beginning, the company manufactured industrial scale boilers and related products and parts. The company sold numerous times over the years, but it continues to manufacture boilers and is still headquartered in Worcester, Massachusetts.
Before the dangers of asbestos use were widely understood, Ashland, Inc., a large oil company, purchased Riley Stoker. In 1990, Ashland sold Riley Stoker, but not before facing lawsuits over asbestos exposure.
Today Riley Stoker is known as Riley Power and is a subsidiary of Babcock Power, a company offering services, engineering, equipment, and technology for power generation, steam generators, and heat exchangers.[1] Riley Stoker survived as a subsidiary despite costly asbestos-related lawsuits over the company's boilers and parts.
Asbestos Use by Riley Stoker
Asbestos was once commonly used in boilers and boiler components. This natural mineral, which has been recognized for over a thousand years for its unique properties. Asbestos effectively resists heat and fire.
These properties, along with its lightweight flexibility, made asbestos prized in high-temperature industries. In boilers, asbestos could be used to insulate and strengthen materials that would be heated to high temperatures.
Riley Stoker did not manufacture its boilers with asbestos; however, the company used components made by other companies in its boilers. Some of those parts contained asbestos.[2]
Besides providing insulation for the boilers, the parts with asbestos protected workers by providing fireproofing. Unfortunately, asbestos caused more harm than good in many situations. In addition to the boilers of the Riley Stoker brand, the company's heat exchangers, packing materials, and gaskets may have also contained asbestos.
Worker Exposure to Asbestos
Asbestos was commonly used to protect people from extreme heat, but medical experts eventually discovered that this mineral caused more harm than protection. Asbestos contains sharp microscopic fibers. When inhaled or ingested, these needle-like fibers can become lodged in tissue.
Once lodged in the body, these fibers cause damage over time. For some people, this damage results in devastating diseases like mesothelioma, lung cancer, or asbestosis. Why this doesn't cause illness in everyone is not well understood.
It is relatively harmless if asbestos is well contained; however, when the material is disturbed or broken, the tiny fibers break loose and cause exposure. This is a huge risk for workers who handled asbestos or asbestos-containing materials.
Riley Stoker workers who assembled boilers likely handled the asbestos parts, causing fibers to loosen and become airborne where anyone in the area could accidentally inhale them.
Riley Stoker workers were not the only ones at risk because of asbestos. Anyone who worked with the boilers in other facilities could have been exposed as well.
Boiler workers and operators, maintenance workers, and workers who repaired or replaced the boilers or their parts were all at risk of being exposed to asbestos. Over time, the asbestos in Riley Stoker boilers could have deteriorated and become exposed, at which time, fibers may have come loose and led to inhalation by workers.
Lawsuits over Asbestos and Illnesses
Riley Stoker employees and other workers who operated their boilers could have been exposed to asbestos. As a result, these people could develop serious illnesses over time. These include not just mesothelioma but also lung cancer and a progressive lung scarring called asbestosis.
Many of these workers never received warnings that they worked with a dangerous material. These workers received shocking diagnoses only years later. They felt employers owed them an explanation and compensation for medical bills, pain, and suffering.
As a result of asbestos in Riley Stoker products, Ashland, the parent company, experienced its first lawsuits in the 1980s. Although Ashland was not involved in making asbestos-containing boilers, the company became liable when it purchased Riley Stoker.[2]
Although Riley Stoker did not experience the huge number of lawsuits that many other companies faced, it was still an expensive situation. Ashland faced hundreds of lawsuits from workers who got sick.
The company successfully had many claims dismissed when evidence was limited; however, it did have to settle several, many of which didn't settle until the 2000s. Some claims may still open up as more people develop asbestos illnesses.
If you believe you were exposed to asbestos because of boilers made and distributed by Riley Stoker, you may have a case for compensation. Contact an experienced mesothelioma and asbestos lawyer to help you determine what to do next.
Get Your FREE Mesothelioma Packet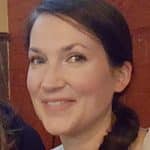 Mary Ellen Ellis has been the head writer and editor for Mesothelioma.net since 2016. With hundreds of mesothelioma and asbestos articles to her credit, she is one of the most experienced writers on these topics. Her degrees and background in science and education help her explain complicated medical topics for a wider audience. Mary Ellen takes pride in providing her readers with the critical information they need following a diagnosis of an asbestos-related illness.
Get Your FREE Mesothelioma Packet
Page Edited by Patient Advocate Dave Foster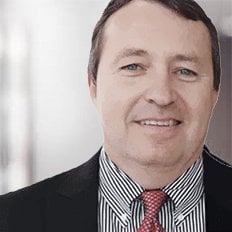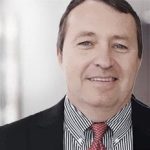 Dave has been a mesothelioma Patient Advocate for over 10 years. He consistently attends all major national and international mesothelioma meetings. In doing so, he is able to stay on top of the latest treatments, clinical trials, and research results. He also personally meets with mesothelioma patients and their families and connects them with the best medical specialists and legal representatives available.