This page has been fact checked by an experienced mesothelioma Patient Advocate. Sources of information are listed at the bottom of the article.
We make every attempt to keep our information accurate and up-to-date.
Please Contact Us with any questions or comments.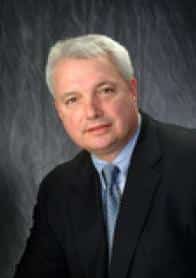 Rodney Landreneau, M.D. is a cardiovascular and thoracic surgeon specializing in cancer treatment, including lung cancer and pleural mesothelioma.[1] Dr. Landreneau began his career in Louisiana but worked in western Pennsylvania for several years. In 2011, he was nominated a top regional doctor by Pittsburgh Magazine.

Early Education and Career
Dr. Landreneau grew up in Louisiana with a family tradition of medicine and patient care. His father was a surgeon who worked in the small town of Eunice, Louisiana, and Dr. Landreneau and his brothers all grew up to become surgeons.
Dr. Landreneau earned his undergraduate degree from Louisiana State University and his medical degree through the school's medical program in New Orleans. He completed his residencies in general surgery and thoracic surgery at the University of Texas in Dallas and the University of Michigan.[2]
Dr. Landreneau's career mostly focused on serving patients in Pennsylvania. He briefly returned to Louisiana before settling in the Pittsburgh area. In 1990, Dr. Landreneau became the head of thoracic surgery at the University of Pittsburgh, where he has earned a reputation as one of the leading lung surgeons in the region.
Innovative Mesothelioma Treatments in Louisiana
Although Dr. Landreneau spent most of his career in western Pennsylvania, he returned to his home state in 2013 to work at the Ochsner Cancer Institute. He served as the chief of general thoracic surgery and director at Ochsner. He returned to New Orleans because he believed he could make a difference in the lives of the region's under-served cancer patients.
During his time at Ochsner, Dr. Landreneau performed an innovative new procedure for mesothelioma, called surgical debulking with hyperthermic chemotherapy. This was the first such procedure performed in the state of Louisiana.
A similar procedure is often done for patients with peritoneal mesothelioma. In this more common procedure, the bulk of cancerous tissue is removed from the abdominal cavity. Then heated chemotherapy drugs are circulated through the cavity to remove any remaining cancerous tissue.
Dr. Landreneau was the first to perform this procedure for pleural mesothelioma in his home state of Louisiana. The procedure included debulking to remove tumors. After surgery, heated chemotherapy drugs circulate through the patient's chest cavity. Although Dr. Landreneau had performed the procedure many times in Pennsylvania, patients from the South did not have access to the same procedure.
Current Practice
After serving for several years in New Orleans and bringing innovative pleural mesothelioma treatment to patients there, Dr. Landreneau returned to Pennsylvania. He served as the director of the Esophageal and Lung Institute at Allegheny General Hospital before founding his private practice.
In addition to the debulking and heated chemotherapy treatments, Dr. Landreneau performs video-assisted lobectomy, a minimally invasive procedure that removes a lobe of the lung. He is also certified to perform laser surgery, cyberknife robotic surgery, and photodynamic therapy.
Dr. Landreneau also serves many other roles in several positions in the Pittsburgh area. He belongs to the Alliance Cancer Cooperative Group, is an investigator for the American College of Surgeons Oncology Group, and is a fellow of the American College of Surgeons. Dr. Landreneau has also won many awards for his work, including the Thoracic Surgical Teaching Award and Health Care Hero Award, and has published more than 500 journal articles.
Get Your FREE Mesothelioma Packet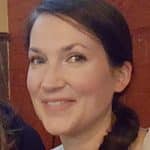 Mary Ellen Ellis has been the head writer for Mesothelioma.net since 2016. With hundreds of mesothelioma and asbestos articles to her credit, she is one of the most experienced writers on these topics. Her degrees and background in science and education help her explain complicated medical topics for a wider audience. Mary Ellen takes pride in providing her readers with the critical information they need following a diagnosis of an asbestos-related illness.
Get Your FREE Mesothelioma Packet
Page Edited by Patient Advocate Dave Foster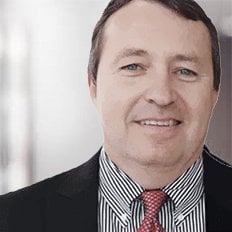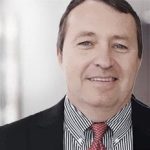 Dave has been a mesothelioma Patient Advocate for over 10 years. He consistently attends all major national and international mesothelioma meetings. In doing so, he is able to stay on top of the latest treatments, clinical trials, and research results. He also personally meets with mesothelioma patients and their families and connects them with the best medical specialists and legal representatives available.