This page has been fact checked by an experienced mesothelioma Patient Advocate. Sources of information are listed at the bottom of the article.
We make every attempt to keep our information accurate and up-to-date.
Please Contact Us with any questions or comments.
Founded in 1901, Shook & Fletcher manufactures insulation, which for many years contained asbestos. The company eventually faced numerous lawsuits and settlements over asbestos exposure and resulting illnesses. Shook & Fletcher sought bankruptcy protection, and in 2002 established an asbestos trust to fund victims' claims.
About Shook & Fletcher
Today, this 100-year-old company is a leading distributor of a wide range of insulation products in the southeastern United States. Although company headquarters are located in Birmingham, Alabama, Shook & Fletcher also has distribution centers in Atlanta and Decatur, Georgia, Chattanooga and Knoxville, Tennessee, and Mobile, Alabama.
The company fabricates custom insulation products and offers a diverse range of pre-made insulation. Other products include thermal mesh, cement, cloth, glass, ceramics, tape, metal, wool, fittings, and fiberglass.
Company History
Shook & Fletcher was founded in Birmingham, Alabama, in 1901. The company originally supported the region's booming steel industry. In 1949, Shook & Fletcher broke into the insulation industry. In 1967, a group of employees bought Shook & Fletcher, and it has been family-owned ever since.[1]
Shook & Fletcher began making insulation when asbestos use was common. The company used asbestos in most of its insulation products for decades; however, in the 1970s, it became well-known that asbestos was harmful to human health, causing the federal government to restrict its use.
Although the company replaced dangerous asbestos with less harmful materials, Shook & Fletcher experienced an influx of asbestos-related lawsuits.
The lawsuits and their accompanying costs eventually drove the company to bankruptcy court in 2002. Shook & Fletcher survived bankruptcy and established an asbestos trust to compensate asbestos victims, and today it is a leading supplier of insulation in the southeast.
Asbestos Use in Shook & Fletcher Insulation
For years, Shook & Fletcher used asbestos to manufacture many of its insulation products. Asbestos use in the insulation industry was common because this natural mineral was abundant, inexpensive, and one of the most effective known insulators.
Asbestos has been used for millennia, but never on the scale used in the twentieth century. With its natural ability to resist heat, asbestos seemed like a miracle substance for the insulation industry.
For Shook & Fletcher, asbestos made their products effective insulators but also increased their durability. Some products they made with asbestos include a range of insulating cements, coatings, seals, ceramics and fibers, textiles, tapes, and various types of insulation.
In addition to the materials the company manufactured, components of their fabricating equipment likely contained asbestos to prevent overheating.
Asbestos Exposure in Workers
Many workers risked asbestos exposure because of the products once made by Shook & Fletcher. Exposure occurs when someone inhales or ingests microscopic asbestos fibers, which happens most easily when someone works with asbestos.
Shook & Fletcher employees who made the materials with asbestos were at risk of inhaling asbestos fibers that became airborne as they handled the mineral.
Since the insulation was used across a range of industries, many people were put at risk. Other industry workers were also put at risk of exposure, especially anyone who worked with or around the company's insulation. These workers include:
Insulation installers
Drywall workers
Maintenance workers
Boiler workers
Pipefitters
Steamfitters
Workers in shipyards
Workers in oil refineries
Power plant workers
In these other industries, workers may have been exposed when Shook & Fletcher products were installed or repaired.
Lawsuits over Asbestos Illnesses
Once asbestos fibers are inhaled or ingested, they can lodge in tissues and cause damage over time. For some people, this damage can lead to a devastating cancer called mesothelioma. Others exposed to asbestos may develop lung cancer or a progressive type of scarring in the lungs called asbestosis.
Because Shook & Fletcher used asbestos for many years, thousands of people claimed it the company was liable for their illnesses. These people filed lawsuits against the company looking for justice and compensation.
Beginning in the 1970s, Shook & Fletcher began fighting these lawsuits, but they paid out big settlements in many cases. In one notable case, a widow received an award of $8.4 million after her husband died from mesothelioma. He had worked as an insulator for Shook & Fletcher and other companies.[2]
In 1993, the company also battled its insurance companies, hoping to get the money needed to settle claims. Although this lawsuit went all the way to the United States Supreme Court, Shook & Fletcher lost.[2]
Bankruptcy and Reorganization
By 2002, the costs of covering claims settlements became too much for Shook & Fletcher to handle financially. Despite ongoing success with non-asbestos insulation, Shook & Fletcher could not cover the claims being made. The company successfully reorganized and continued to manufacture insulation products.
It also created an asbestos trust as part of a reorganization. This trust is called the Shook & Fletcher Asbestos Settlement Trust and was established to pay current and future victims of asbestos exposure.[3]
If you believe you were exposed to asbestos through insulation made by Shook & Fletcher, you can file a claim with the asbestos trust; however, these trusts can be limited by time of year and amounts paid to victims. This means you need an experienced mesothelioma and asbestos lawyer to help you make your claim and get the compensation you deserve.
Get Your FREE Mesothelioma Packet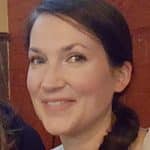 Mary Ellen Ellis has been the head writer and editor for Mesothelioma.net since 2016. With hundreds of mesothelioma and asbestos articles to her credit, she is one of the most experienced writers on these topics. Her degrees and background in science and education help her explain complicated medical topics for a wider audience. Mary Ellen takes pride in providing her readers with the critical information they need following a diagnosis of an asbestos-related illness.
Get Your FREE Mesothelioma Packet
Page Edited by Patient Advocate Dave Foster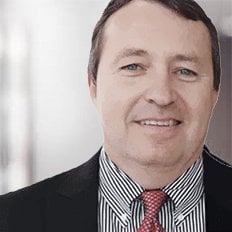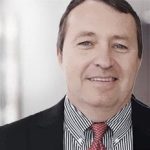 Dave has been a mesothelioma Patient Advocate for over 10 years. He consistently attends all major national and international mesothelioma meetings. In doing so, he is able to stay on top of the latest treatments, clinical trials, and research results. He also personally meets with mesothelioma patients and their families and connects them with the best medical specialists and legal representatives available.