Synkoloid Company (Artra) and Asbestos
This page has been fact checked by an experienced mesothelioma Patient Advocate. Sources of information are listed at the bottom of the article.
We make every attempt to keep our information accurate and up-to-date.
Please Contact Us with any questions or comments.
The Synkoloid Company originally manufactured paint, coatings, asphalt, and other construction products made with asbestos. This resulted in thousands of lawsuits. The parent company set up a trust fund for those exposed to asbestos from Synkoloid products and who developed lung cancer, mesothelioma, or other asbestos illnesses
Synkoloid History and Asbetsos
In 1894, the Synkoloid Company was founded on Staten Island in New York City. Although the company had humble beginnings, its introduction of Spackle in 1928 launched the company to success.
While Spackle is now a well-known household product, it was a revolutionary product that no other company offered when it was first introduced. The original Spackle was a basic powder. Once the consumer added liquid, it made a useful paste.
As Synkoloid expanded, it offered many new products for construction industries. These products included waterproof paints, interior and exterior paints, and latex emulsions, all introduced in the 1950s.
Between 1949 and 1976, many Synkoloid products were made with asbestos. Ultimately, this asbestos use caused serious problems for the company.
In 1975, Artra Group acquired Synkoloid as it was phasing out its use of asbestos. At the time, the dangers of asbestos were already known. The company began to see lawsuits over its asbestos use as early as 1962.
Artra Group agreed to take on responsibility for ongoing asbestos litigation over Synkoloid products. As the millennium ended, Artra Group was battling nearly 50,000 cases.
In 1981, the Synkoloid brand was bought by Muralo Company, Inc. However, Muralo Company did not acquire liability for Synkoloid's asbestos use. Asbestos liabilities remained with Artra Group. As a result, Artra eventually filed for bankruptcy in 2002.
Because of the bankruptcy, liability passed to Muralo, causing this company to also seek bankruptcy protection. Both companies emerged reorganized by 2007 with a joint asbestos trust to compensate future victims.[1]
PaintSolutions bought the patch and repair line of Synkoloid products in 2014. It continues to make and distribute Synkoloid brand products today.
How Did Synkoloid Use Asbestos?
Asbestos was a valuable material in a range of industrial applications, including construction materials. For more than two decades, Synkoloid used asbestos in many of its construction products.
This natural mineral was useful because it could insulate efficiently, resist electricity, and add strength and durability to materials. Asbestos also resisted heat and fire and could be molded into a variety of useful shapes.
Synkoloid Products That Contained Asbestos
Although many industries used asbestos during its heyday, the construction industry used it extensively. The natural properties of asbestos made it a helpful ingredient in materials used for roofing, walls, flooring, and other elements.
Synkoloid manufactured many products that contained asbestos, including:
Plastibond
Snohide
Triple Duty joint compound
Tex-Wall
EZE-Text texture
Flexi patch
Tex-Add
Kool-Kap roof coating
Synko-Topping
Cement patch
Prime 'n Fill
Stucco 'n Cement
Surface conditioner
Vinyl condition paste
Vinyl prep mix
These products included joint compounds, surface conditioners, roof paints, cement, stucco, and other materials used regularly in construction.
Who Risked Asbestos Exposure to Synkoloid Products?
When microscopic asbestos fibers enter the lungs, the fibers stick in tissues like tiny needles, causing tissue damage over time. As a result, some people later develop diseases like lung cancer, mesothelioma, and asbestosis.
Synkoloid Employees
Workers in synkoloid factories risked asbestos exposure when making the company's products. They handled or worked very near asbestos. Manipulating asbestos materials can shake fibers loose, contaminating the area and causing inhalation.
Other Workers
Construction workers faced some of the highest risks of exposure to asbestos in Synkoloid products. Asbestos is harmful when it is damaged, disturbed, exposed, or left to deteriorate over time. When this happens, small asbestos fibers can become airborne, where workers or others can easily inhale them in the area.
Construction workers handling these products often sanded, drilled, and cut materials that contained asbestos, leading to exposure risks. Many types of workers were affected:
Drywallers
Laborers
Painters
Plasterers
Sheetrock installers
Synkoloid products in other industries put other workers at risk as well. These included Industrial workers, oil refinery workers, and even military veterans.
Homeowners and Secondhand Asbestos Exposure
Homeowners who did their own renovations and repairs using Synkoloid products risked exposure to asbestos. Some older homes might still contain these products. When removed or altered for remodeling, they can release asbestos fibers and cause exposure.
Another source of exposure to asbestos was secondhand. Workers who handled Synkoloid products in the past often carried fibers of asbestos home on clothing. This put family members at risk of exposure and later illnesses.
Asbestos Lawsuits and Bankruptcy
Because so many people became sick due to the asbestos used by Synkoloid, the company, and its parent companies faced lawsuits over liability for failing to warn workers. These lawsuits eventually numbered in the thousands, costing the companies a lot of money.
As one example, a former self-employed contractor successfully sued the company for $2 million. John Henry Pace worked with Synkoloid's joint compound for decades, eventually developing asbestosis.[2]
Although the company received warnings in 1969 regarding the dangers of asbestos, Synkoloid continued to make asbestos joint compounds without warning consumers or workers until 1976.
Synkoloid, Artra Group, and Muralo all faced lawsuits and legal action against their insurance companies. This led to bankruptcy filings by both Artra and Muralo, both of whom reorganized in 2007.
These companies also established a joint asbestos trust to help compensate asbestos victims. The trust is called the ARTRA Asbestos Trust. Muralo's insurers agreed to add $2.5 million to the trust.
Legal action did not stop after the trust was formed. In 2011, the trust sued an insurance company for failing to provide adequate compensation for the fund.[3]
As of 2021, the payment percentage for claims on the ARTRA Asbestos Trust is .60%, an increase from .50%. This is a low percentage compared to other trusts and reflects the need to keep the trust funded for future claimants.[4]
What to Do if You Were Exposed to Synkoloid Asbestos Products
Synkoloid products were used by many companies and remain in many homes and businesses. People exposed to asbestos through these products are seeking justice.
The ARTRA trust is now the primary avenue for compensation. If you believe Synkoloid played a role in your asbestos-related illness, contact a mesothelioma lawyer to help you make a successful claim.
A lawyer can review your entire asbestos history. Most people with asbestos illnesses were harmed by multiple companies. They can determine if there are any other trusts for which you qualify or if you can file a lawsuit against any companies to seek a settlement.
Get Your FREE Mesothelioma Packet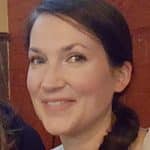 Mary Ellen Ellis has been the head writer for Mesothelioma.net since 2016. With hundreds of mesothelioma and asbestos articles to her credit, she is one of the most experienced writers on these topics. Her degrees and background in science and education help her explain complicated medical topics for a wider audience. Mary Ellen takes pride in providing her readers with the critical information they need following a diagnosis of an asbestos-related illness.
Get Your FREE Mesothelioma Packet
Page Edited by Patient Advocate Dave Foster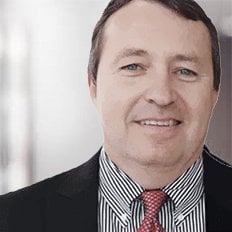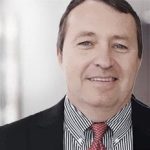 Dave has been a mesothelioma Patient Advocate for over 10 years. He consistently attends all major national and international mesothelioma meetings. In doing so, he is able to stay on top of the latest treatments, clinical trials, and research results. He also personally meets with mesothelioma patients and their families and connects them with the best medical specialists and legal representatives available.