USS Brownson (DD-868) and Asbestos
This page has been fact checked by an experienced mesothelioma Patient Advocate. Sources of information are listed at the bottom of the article.
We make every attempt to keep our information accurate and up-to-date.
Please Contact Us with any questions or comments.
The USS Brownson (DD-868) was a member of the Gearing class of destroyers. Documentation shows the Brownson contained asbestos, and some of the veterans who served aboard her are now living with or have died from mesothelioma.
About the USS Brownson
The USS Brownson was a destroyer, designated DD-868, that served in the U.S. Navy between 1945 and 1976. She was one of the ninety-eight destroyers in the Gearing class, a group of ships built at the end of World War II and in the years soon after.[1]
Gearing Class Destroyers and Asbestos
The Gearing destroyers, like other destroyers, were built as fleet escorts to protect larger ships and assist in offensive operations. They were not huge ships, but they were heavily armed and could travel long distances with larger vessels, like aircraft carriers.
The Gearing ships were powered by General Electric turbines and four large boilers. The Brownson was 390 feet in length and displaced 3,460 tons when loaded at capacity. She could carry 336 crew members.
The boilers, turbines, and other elements on the Brownson had to be insulated. At the time of her construction, asbestos was the top choice for ship insulation.
Brownson Namesake And Other Vessels
The namesake of the USS Brownson was Rear Admiral Willard Herbert Brownson, who served from 1866 to his retirement from the Navy in 1907.
The DD-868 was the second destroyer to honor Rear Adm. Brownson. The first was DD-518, laid down at Staten Island, New York in 1942.
The USS Brownson DD-518 sank off the coast of Papua New Guinea in 1943 after being hit by two Japanese bombs. The ship lost 108 crew members.[2]
Construction, Upgrades, and Repairs
Laid down in 1945, Naval Architects Gibbs and Cox designed the USS Brownson, and the Bethlehem Steel Corporation on Staten Island built her. Construction took less than a year, and she launched on July 7, 1945.
She was sponsored by Ensign Caroline Brownson Hart, the granddaughter of Rear Admiral Brownson. Commissioning took place on November 17, 1945, under the command of Commander William R. Cox.[1]
The Brownson received her first significant upgrades in 1949 in the Boston Naval Shipyard, which modernized many of her components. A collision with another destroyer in waters off Bermuda in 1950 sent the Brownson back to Boston for repairs and more upgrades.
She also received upgrades and modifications to weapons in 1959, including the addition of antisubmarine missiles. Upgraded sonar was added in 1967.
USS Brownson Active Service and Tours of Duty
The USS Brownson was active for nearly three decades and participated in training, testing, and active wartime service in the Pacific, the Caribbean, and the Mediterranean.
After commissioning in November of 1945, the Brownson underwent shakedown training in the Caribbean and the Atlantic. Her first mission was in Operation Highjump, attempting a landing in Antarctica that was unsuccessful.
In 1948 the Brownson joined the Sixth fleet and deployed to the Mediterranean. Following subsequent upgrades, she went for training and participation in fleet exercises in the Caribbean.
She collided with the destroyer USS Charles H. Roan, causing damage during night operations that required repairs. After further operations in the Mediterranean and Atlantic, the Brownson went to the Pacific through 1955.
During the 1960s, the USS Brownson served in the Vietnam War and underwent training at Guantanamo Bay in Cuba. In the early 1970s, she served in the Mediterranean north of Egypt and participated in NATO exercises.
On September 20, 1967, she was decommissioned and was sold to a company for scrapping in June of 1977.
Where Was Asbestos Used on the USS Brownson?
Like other Navy ships from the same period, the Brownson was loaded with asbestos. There are many reasons for this, chief among them the unique properties of this mineral that suit shipbuilding.
Asbestos is efficient at insulating against heat and preventing the spread of fire. It is also lightweight but strong. Because heat-generating equipment and steam on board a destroyer like the Brownson and adding weight is not ideal, asbestos was chosen as a cheap material to insulate and protect the crew from fire.
While asbestos was used throughout the ship, from adhesives and flooring to decking coatings and firefighting and safety gear worn by the crew, asbestos was used most in:
Engine rooms
Boiler rooms
Turbine rooms
Machine rooms
Pipe insulation
These were the places where it was most needed to insulate hot equipment and hot water in pipes and to prevent the start or spread of a deadly fire.
USS Brownson Veterans Exposed to Asbestos
The heavy use of asbestos on all Navy ships, not just the Brownson, means that today U.S. Navy veterans have high rates of mesothelioma and other asbestos-related illnesses.
Any work environment with asbestos puts people at risk of inhaling the harmful tiny fibers of the mineral.
On a ship with confined spaces and limited ventilation, the risk was especially high. If the asbestos materials wore down, were damaged in accidents, or were damaged through routine maintenance and repairs, fibers could be released and cause harm.
The men who served on the USS Brownson at the greatest risk worked with and around the boilers, turbines, and machinery made with asbestos.
Maintenance and repair workers who may have manipulated asbestos materials, like pipe insulation, were also at risk.
Workers in the shipyards that built the Brownson and made upgrades and repairs to her were also likely to experience asbestos exposure.
In one documented case, a veteran who served aboard the Brownson came to the VA with a claim after being diagnosed with mesothelioma.
He served on the ship, which the VA recognizes as one that contained asbestos. He worked as a boilerman, a role that made him more likely than other personnel on the ship to have been exposed to harmful asbestos. His work in and around the boilers in a confined, poorly ventilated space likely caused his later diagnosis of mesothelioma.[3]
Benefits and Compensation for Navy Veterans
The servicemen aboard the USS Brownson were put at risk of asbestos exposure and later illness related to that exposure. While some were at a greater risk than others, all could have developed mesothelioma after serving.
If you are a veteran and you now have an asbestos-related illness, your service could be what made you sick. Let an expert guide you through submitting a VA claim so that you get the best chance of getting the support and resources you need.
The VA offers both expert healthcare from mesothelioma specialists and various types of compensation. You could be entitled to the highest amount of disability compensation because the VA rates mesothelioma as 100% disabling.
Veterans can also work with an asbestos law firm or attorney to seek compensation from the companies that supplied the Navy with asbestos. You can file a lawsuit to seek a settlement. If the companies went bankrupt, you might be able to get compensation through an asbestos trust fund claim.
If you or a loved one has been diagnosed with mesothelioma and served on the USS Brownson or another Navy ship, contact an experienced mesothelioma lawyer for guidance.
Get Your FREE Mesothelioma Packet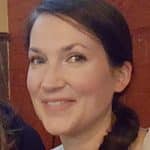 Mary Ellen Ellis has been the head writer for Mesothelioma.net since 2016. With hundreds of mesothelioma and asbestos articles to her credit, she is one of the most experienced writers on these topics. Her degrees and background in science and education help her explain complicated medical topics for a wider audience. Mary Ellen takes pride in providing her readers with the critical information they need following a diagnosis of an asbestos-related illness.
Get Your FREE Mesothelioma Packet
Page Edited by Patient Advocate Dave Foster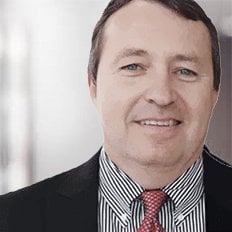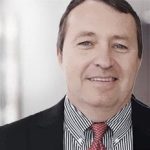 Dave has been a mesothelioma Patient Advocate for over 10 years. He consistently attends all major national and international mesothelioma meetings. In doing so, he is able to stay on top of the latest treatments, clinical trials, and research results. He also personally meets with mesothelioma patients and their families and connects them with the best medical specialists and legal representatives available.