This page has been fact checked by an experienced mesothelioma Patient Advocate. Sources of information are listed at the bottom of the article.
We make every attempt to keep our information accurate and up-to-date.
Please Contact Us with any questions or comments.
The USS O'Brien (DD-725) was a destroyer constructed when asbestos was used heavily throughout Navy ships. This use caused many of the men who served on her to become exposed to the harmful asbestos fibers and some to be diagnosed with mesothelioma.
About the USS O'Brien and Asbestos
The USS O'Brien was commissioned and constructed for service in the Navy during a time when ships contained asbestos in multiple components. This use put sailors and even officers at risk of exposure and later illness.
The USS O'Brien, DD-725, was the fourth Navy ship named for the O'Brien brothers. This destroyer was named for Captain Jeremiah O'Brien, who served in the American Revolution and helped capture the British ship, the HMS Margaretta.
The O'Brien was laid down by the Bath Iron Works in Bath, Maine, beginning in July of 1943. She launched on December 8, 1943, and was sponsored by the third great-granddaughter of one of the O'Brien brothers.
On February 25, 1944, the O'Brien was commissioned at the Boston Naval Shipyard under Commander P.F. Heerbrandt.[1]
The fourth USS O'Brien was a destroyer of the Allen M. Sumner class. Characteristics of this class of destroyers include twin thirty-eight caliber gun mounts, extra anti-aircraft weapons, and dual rudders.
The Navy lost several Sumner ships in World War II, but O'Brien and others continued to serve through the 1970s. O'Brien was 376 feet long and displaced 3,515 tons when loaded with cargo, fuel, and 336 men. Foster Wheeler boilers and Westinghouse turbines powered her.
Construction and Repairs
The O'Brien was laid down in Bath, Maine, and took less than a year to construct. She underwent shakedown trials in the Caribbean and at Norfolk, Virginia.
After serving in her first deployment in Europe, the O'Brien returned to Boston for extensive repairs and additional training. In 1945 the O'Brien suffered damage after a Japanese plane crashed into her side. She was repaired at Manus Island.
After World War II, the O'Brien was repaired at Mare Island Naval Shipyard, and after patrolling for a couple of years in the Pacific, she was decommissioned in 1947.
She was recommissioned in San Diego in 1950 to be deployed to Korea. Following the end of the conflict there in 1953, she was repaired in Japan before returning to the U.S. During deployment in the Vietnam War, she had to be repaired in the Philippines.
Finally, in her last years, the O'Brien suffered a lot of damage and underwent extensive repairs before finally being decommissioned in 1972.
Deployment and Active Service
The USS O'Brien had an extensive history of service during three significant actions. For her service, she received six battle stars for serving in World War II, five for the Korean War actions, and three stars for serving during the conflict in Vietnam.
O'Brien's first deployment was in 1944 when she went to Scotland. She served during the invasion of Normandy and lost thirteen crew members after taking enemy fire.[2]
Following service in Europe, she escorted the USS Ticonderoga, an aircraft carrier, to the Pacific. She participated in offensive operations in the Pacific theater and used gunfire to sink the USS Ward, which could not be saved after kamikaze attacks. The O'Brien rescued 198 crew members from the Ward. Later she served in airstrikes in 1945 against Tokyo and Iwo Jima.
The O'Brien served two deployments in the Korean War after being recommissioned. She participated in offensive operations and also rescued downed Navy and Air Force pilots. She was falsely reported to have been sunk but returned to San Diego for repairs in 1951. Back in action in 1952, she helped with shore bombardment and search and rescue efforts.
In the 1960s, after significant upgrades, the O'Brien served in the Vietnam War. She provided escorts, participated in offensive strategies, and conducted search and rescue operations. She also became one of the first ships to refuel a helicopter mid-flight.
The O'Brien's last duties were to patrol the Pacific and conduct search and rescues in the weeks leading up to her decommissioning in 1972. She was towed into the Pacific from San Diego and was sunk as part of target practice.
How Was Asbestos Used on the USS O'Brien?
Many U.S. Navy ships were constructed with extensive use of asbestos, and the O'Brien was no exception. Ships built for World War II used a lot of asbestos for insulation and protection from fire.
Asbestos is highly effective at insulating and at preventing fire, but it is also lightweight and inexpensive. The military and government stockpiled a lot of asbestos leading up to the war, knowing it would be needed in ships.
Components made by various manufacturers brought asbestos onto the O'Brien. Notably, the turbines and boilers used to power the ship generated a lot of heat and posed fire risks. These were heavily insulated with asbestos, and so were the pipes that ran throughout all parts of the ship.
Other items and parts on the USS O'Brien that contained asbestos:
Firefighting equipment
Gunner's gloves
Gaskets, valves
Deck matting
Spray insulation
Rope
Who Was at Greatest Risk of Exposure to Asbestos on the O'Brien?
The abundance of asbestos used on the ship meant that personnel risked exposure. Aside from the heavy use of asbestos, ships like the O'Brien contained spaces that didn't always have great ventilation. Any fibers that broke away from the asbestos materials entered the air in the vessel and put everyone at risk.
Those at the greatest risk worked in the boiler and turbine rooms, made repairs, and did maintenance work that involved directly handling asbestos materials, like pipe insulation.
How Did Asbestos on the O'Brien Harm Veterans?
Claims made to the Veterans Administration (VA) highlight just how veterans who served on the USS O'Brien were exposed and the later impact it had on them:
In one claim, a veteran described how pipes in parts of the ship, including the mess hall, were sometimes in disrepair with exposed asbestos insulation. He and other men wrapped the damaged pipes in canvas until pipefitters arrived to fix them. He served on the USS O'Brien from 1954 to 1957 and later developed asbestosis.[3]
Another veteran made a claim for respiratory illnesses he developed after serving on the O'Brien in the 1960s. He served as a torpedo man and bosun's mate and claimed that his service in these roles exposed him to the asbestos on the ship.[4]
In another claim, a veteran described seeing asbestos dust shake loose from insulation with the guns were fired on the O'Brien. He also described asbestos as being on all pipes in the ship. He later developed lung conditions he attributed to that exposure.[5]
A former machinist's mate on the O'Brien also worked as a fireman apprentice and fireman. These are all roles that put him at a higher risk of asbestos exposure. He later became ill and made a VA claim for benefits for asbestosis and mesothelioma related to asbestos on the USS O'Brien and other ships.[6]
These men were exposed to asbestos because they served on ships loaded with the material. Veterans like these suffered later, after serving their countries during active wars and even saving lives. Illnesses like mesothelioma, asbestosis, and other respiratory conditions result from their service, but these could have been prevented.
How Can Navy Veterans Get Compensation and Benefits?
Veterans now have access to funds, healthcare, and support through the VA, but it requires a lengthy claims process. If you served on the O'Brien or another Navy vessel and asbestos exposure made you sick, you can make a VA claim for disability and other types of compensation.
Another option is to work with an asbestos attorney to take legal action. Veterans cannot sue the government or the military. They can, however, file mesothelioma lawsuits against the companies that supplied the Navy with asbestos for ships.
In many cases, those companies went bankrupt and set up asbestos trust funds as part of the process. A lawyer can help you determine which companies are responsible for your asbestos exposure, whether a lawsuit is possible, or if you can make a claim for trust fund compensation.
If you or a loved one served in the Navy and has a diagnosis of mesothelioma or another asbestos illness, you have rights. An asbestos law firm is your best ally and advocate as you seek compensation and other benefits for your illness.
Get Your FREE Mesothelioma Packet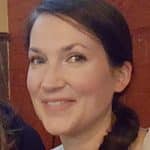 Mary Ellen Ellis has been the head writer for Mesothelioma.net since 2016. With hundreds of mesothelioma and asbestos articles to her credit, she is one of the most experienced writers on these topics. Her degrees and background in science and education help her explain complicated medical topics for a wider audience. Mary Ellen takes pride in providing her readers with the critical information they need following a diagnosis of an asbestos-related illness.
Get Your FREE Mesothelioma Packet
Page Edited by Patient Advocate Dave Foster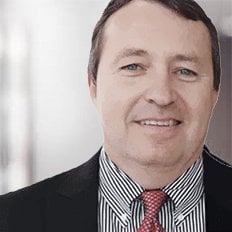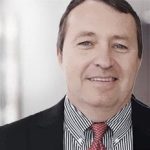 Dave has been a mesothelioma Patient Advocate for over 10 years. He consistently attends all major national and international mesothelioma meetings. In doing so, he is able to stay on top of the latest treatments, clinical trials, and research results. He also personally meets with mesothelioma patients and their families and connects them with the best medical specialists and legal representatives available.