Van Elslander Cancer Center, Grosse Pointe Woods, Michigan
This page has been fact checked by an experienced mesothelioma Patient Advocate. Sources of information are listed at the bottom of the article.
We make every attempt to keep our information accurate and up-to-date.
Please Contact Us with any questions or comments.
The Van Elslander Cancer Center, Grosse Pointe Woods, Michigan, is a part of Ascension Health, the largest health care system in southeast Michigan.[1] Van Elslander provides some of the most cutting-edge cancer treatments in the region. Leading the way with treatments, diagnostic tests, genetic screenings, and patient wellness and support, Van Elslander draws in referrals from patients with complex cancers like pleural and peritoneal mesothelioma.
Surgical Oncology and Peritoneal Surface Malignancy
One of the many specialty programs at the Van Elslander Cancer Center treats patients with peritoneal mesothelioma. This is the second most common type of a rare cancer and occurs when tumors grow in the peritoneum, the tissue covering organs in the abdominal cavity.
Mesothelioma is difficult to treat because it develops as many small tumors rather than one large tumor. Some of these tumors can be too small for surgical removal.
Van Elslander provides an essential treatment for peritoneal mesothelioma. This treatment begins with cytoreductive surgery to remove as much visible cancer as possible.
Oncologists follow up on surgery with hyperthermic peritoneal chemotherapy, a circulation of warmed chemotherapy drugs through the abdomen to kill remaining cancer cells. This cutting-edge treatment extends the lives of many patients; however, not all cancer facilities can perform this treatment.
Specialists Treating Mesothelioma
Few medical facilities can boast mesothelioma specialists on staff. Van Elslander employs a leader in peritoneal mesothelioma treatment, Dr. Richard Berri.
Dr. Berri is a surgical oncologist and the director of the Surgical Oncology and Peritoneal Surface Malignancy program at Van Elslander. He is skilled and experienced in treating this type of mesothelioma and ensures eligible patients have access to cytoreductive surgery with HIPEC.[2]
Dr. Berri trained at the prestigious MD Anderson Cancer Center, a leader in mesothelioma treatment. Dr. Berri brought what he learned to Van Elslander, making it the first facility in the region to offer cytoreductive/HIPEC treatment for peritoneal mesothelioma.
Treating Mesothelioma Collaboratively and with Technology
The Van Elslander Cancer Center uses a multi-disciplinary approach to patient treatment. Few medical centers provide this level of varied expertise all in one location, allowing collaborative treatment plans for patients. These experts come together to treat patients with cutting-edge treatment technologies.
Van Elslander houses several treatment tools that represent the latest developments in cancer care. These include a machine that allows patients to receive intensity modulated radiation therapy, a targeted radiation therapy that preserves healthy tissue while killing cancer.
Patient Support and Wellness
The Van Elslander Cancer Center offers wellness care in addition to advanced medical and surgical cancer treatment. Wellness encompasses a range of patient needs, from mental and spiritual care to care for symptoms and pain management. The staff believes patients should have access to everything they need for good health, not just beat their cancer.
The entire facility is designed to help patients relax and heal. Specific services include a special library for patients called the Cancer Resource Center. Patients also have access to a healing garden, meditation chapel, art gallery, and a labyrinth walk for reflection.
The Valade Healing Arts Center is located in the Van Elslander Cancer Center and offers various wellness services for patients. Patients visiting the Center can receive massage therapy, reiki, and reflexology services from trained professionals.
They can also take Tai Chi or yoga classes or benefit from medical hypnotherapy. Medical hypnotherapy helps alleviate stress, anxiety, and fear. The Center also offers smoking cessation programs.
Connecting Mesothelioma Patients to Clinical Trials
Patient care is the main focus of the Van Elslander Cancer Center. However, patients at the Center can also access clinical trials. Researchers use clinical trials to test the safety and effectiveness of new treatments, including drugs, surgical procedures, and radiation technologies.
Clinical trials use actual patients to test these new treatments. While there are risks, clinical trials also have huge potential benefits. The benefits often outweigh any risks, especially for patients with difficult cancers like mesothelioma. Access to these trials is important for many patients, and the Cancer Center makes all efforts to enroll them whenever possible.
The Van Elslander Cancer Center is a leading cancer treatment facility in the Detroit area and one of the most comprehensive in the region. Patients have access to multi-disciplinary treatment with cutting-edge technology. For patients with rare cancers like peritoneal mesothelioma, Van Elslander is a vital referral center that not only treats their cancer, but also focuses on their overall wellness.
Get Your FREE Mesothelioma Packet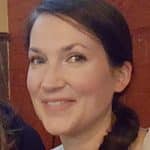 Mary Ellen Ellis has been the head writer for Mesothelioma.net since 2016. With hundreds of mesothelioma and asbestos articles to her credit, she is one of the most experienced writers on these topics. Her degrees and background in science and education help her explain complicated medical topics for a wider audience. Mary Ellen takes pride in providing her readers with the critical information they need following a diagnosis of an asbestos-related illness.
Get Your FREE Mesothelioma Packet
Page Edited by Patient Advocate Dave Foster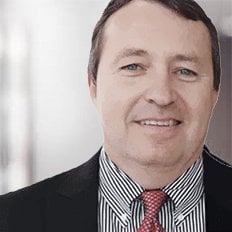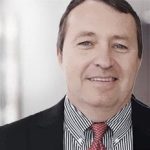 Dave has been a mesothelioma Patient Advocate for over 10 years. He consistently attends all major national and international mesothelioma meetings. In doing so, he is able to stay on top of the latest treatments, clinical trials, and research results. He also personally meets with mesothelioma patients and their families and connects them with the best medical specialists and legal representatives available.