American Olean Tile Company
This page has been fact checked by an experienced mesothelioma Patient Advocate. Sources of information are listed at the bottom of the article.
We make every attempt to keep our information accurate and up-to-date.
Please Contact Us with any questions or comments.
American Olean is a tile manufacturer and distributor currently owned by Dal-Tile International, a subsidiary of Mohawk Industries. Although their products no longer contain asbestos, the company made tiles and other building materials with this harmful mineral for decades. Workers exposed and harmed by Olean tiles have options for taking legal action and recovering damages.
About American Olean Tile Company
Today the company is known just as American Olean. It is a brand of Dal-Tile flooring, a subsidiary of Mohawk Industries, one of the largest flooring companies in the world.
Olean began in 1912 when Charles T. Fuller and O.W. Pierce came together to make clay products and start a business called Olean Tile Company in Olean, New York. By 1915, the company had eleven employees and made tile in a single kiln.[1]
The company grew over subsequent decades, at one point employing about 400 people at the Olean plant. Olean eventually became a leader in the tile industry. The name changed to American Olean Tile Company in 1958 when National Gypsum Company bought it and made it a subsidiary.[1]
In 1988, flooring company Armstrong bought Olean from National Gypsum for $330 million. Dal-Tile acquired Olean in 1995. In 2012, Dal-Tile shut down the original plant in Olean and moved most of its production to Gettysburg, Pennsylvania.[2]
Asbestos Use at American Olean Tile Company
The purchase by National Gypsum in 1958 began American Olean's use of asbestos in its products. National Gypsum already made many products with asbestos. In tile and related products, asbestos added strength, durability, insulation, and fireproofing. Products that Olean made with asbestos included:
Tiles
Flooring adhesives
Backing board
Cement board
Who Is at Risk for Exposure?
Any of the hundreds of people who worked at the American Olean plant could have been exposed to asbestos fibers. By handling the material to make the products, they could have inhaled the fibers of asbestos set loose in the air.
Also at risk were any workers in other industries and for other companies that used Olean products. This includes construction workers, tile installers, demolition workers, plumbers, electricians, and anyone else involved in remodeling or renovating homes.
Homeowners could also be exposed and may still be at risk today. Asbestos in Olean tiles, adhesives, and backings remains in many older buildings. If those materials deteriorate or are disturbed by renovations, the workers and residents can be exposed.
American Olean also had a role in contaminating the Salford Quarry with asbestos and other chemicals. The company purchased and used the quarry in Pennsylvania for waste disposal beginning in 1963. National Gypsum took over liability for remediating the site. It provided $1.25 million to the Environmental Protection Agency for the effort.[3]
American Olean and Asbestos Litigation
As a smaller company, American Olean has not faced as many asbestos lawsuits as larger manufacturers of asbestos products. It has been named in some lawsuits but has also been dismissed from many. The parent companies, National Gypsum and Armstrong, are more likely to be liable for adding asbestos to the Olean tile brand.
Patricia Bier filed a lawsuit against several companies, including American Olean, after her husband Feruccio died from mesothelioma. He worked as a laborer and owned a flooring company that used a range of products, including Olean tiles and adhesives.[4] The courts dismissed the company from this lawsuit in 2012 and another case in 2013.[5]
What if I Worked with American Olean Products?
If you worked for American Olean or worked with their products during the asbestos years, you could have been exposed. Talk to your doctor about cancer screenings or seek a diagnosis if you have symptoms.
An asbestos lawyer can look over your case and determine which companies are responsible and liable for your injuries. If American Olean products caused your exposure, you may be able to file a lawsuit against Dal-Tile or a claim with National Gypsum's asbestos trust that it started after filing for bankruptcy.
American Olean and its parent companies caused exposure in hundreds, maybe even thousands of workers. If you're one of those people, you have legal rights and can seek compensation. Work with an experienced asbestos lawyer to find out what your options are and for expert advice and guidance.
Get Your FREE Mesothelioma Packet
Page Edited by Patient Advocate Dave Foster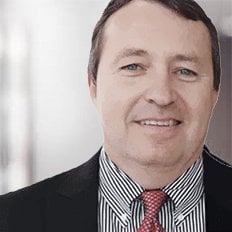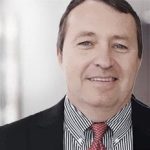 Dave has been a mesothelioma Patient Advocate for over 10 years. He consistently attends all major national and international mesothelioma meetings. In doing so, he is able to stay on top of the latest treatments, clinical trials, and research results. He also personally meets with mesothelioma patients and their families and connects them with the best medical specialists and legal representatives available.