Craniosacral Therapy for Mesothelioma Patients
Patients living with mesothelioma face many difficult decisions, including what treatment approaches to take. For those battling cancer, traditional treatment are necessary. However, more patients are also incorporating alternative therapies into their treatment plans.
There are many complementary and alternative options. Luckily, most oncology teams are willing to work work with these practitioners to give patients the best overall care. Craniosacral therapy is one alternative therapy that can be a complement to traditional mesothelioma treatment. Craniosacral therapy may provide benefits like pain relief, increased mobility, and faster recovery from surgery.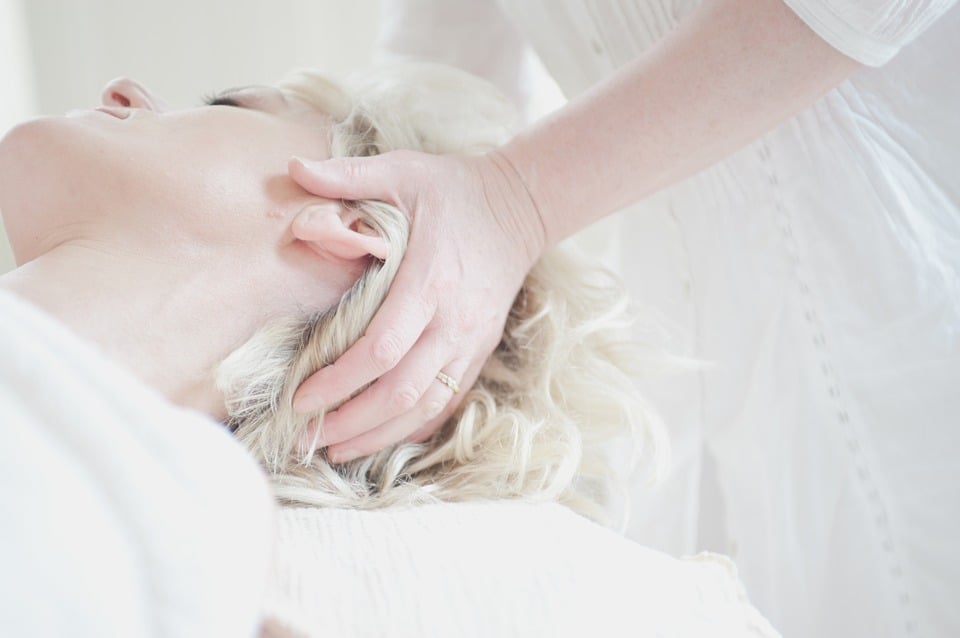 What is Craniosacral Therapy?
Craniosacral therapy, sometimes called cranial therapy or cranial osteopathy, is a type of body work, massage therapy, and osteopathic manipulation. Therapists use gentle manipulation of bones and connective tissue, much like a massage therapist does. The main targets of craniosacral therapy are the skull and sacrum, the bone at the base of the spine.
Craniosacral therapists believe the central nervous system emits subtle rhythmic energies or pulses that are important for health and well-being. Practitioners claim they can sense and manipulate these pulses to help patients find relief from chronic pain, neck pain, headaches, insomnia, asthma, scoliosis, irritable bowel syndrome, sinus infections, chronic fatigue syndrome, and more.
Craniosacral therapy research is limited. However, patients often report some relief from symptoms. There is no proof that craniosacral therapy is a valid treatment for mesothelioma or other cancers. However, you should not completely discount it. Craniosacral therapy can be a useful complementary treatment, helping patients feel more relaxed and improving overall well-being.
Who Provides Craniosacral Therapy?
Craniosacral therapy is an offshoot of osteopathy or osteopathic medicine. Osteopathy is a holistic approach to treating patients that focuses on the musculoskeletal system. Osteopathic doctors receive the same training as medical doctors. They are licensed physicians that can treat patients and prescribe medications. However, their education also includes training in osteopathic manipulation.
A doctor of osteopathy may also have training in craniosacral therapy. Craniosacral therapy is not limited to osteopaths, however. Nurses, massage therapists, naturopathic physicians, and physical therapists may also be trained in craniosacral therapy.
Benefits for Mesothelioma Patients
Mesothelioma patients often suffer due to symptoms of their cancer as well as side effects of treatment. While craniosacral therapy does not treat cancer directly, it may help patients find relief from symptoms and side effects of living with this illness. One common symptoms of cancer is pain. Managing pain is one of the major uses of craniosacral therapy.
Cancer patients who have undergone surgery often experience pain. Craniosacral therapy has successfully reduced post-surgery pain. Results are difficult to quantify, however many cancer patients have used this therapy to reduce associated pain.
By reducing pain, craniosacral therapy may provide patients with greater mobility. Another important benefit is reduction of stress and anxiety. Many patients claim treatment helps them relax and minimizes negative feelings that are common with cancer. Together, these benefits have the advantage of giving mesothelioma patients improved quality of life.
Craniosacral therapy also provides an alternative to massage therapy. Massage has many benefits. However, some cancer patients may be too sensitive to withstand the physical manipulations. This is particularly true for patients with advanced mesothelioma since they may have severe pain in areas with metastatic tumors. Craniosacral therapy is conducted with a very light touch, allowing more sensitive patients to tolerate it.
Risks and Side Effects
Craniosacral is a low risk therapy. Adverse reactions are limited. One small study found only five percent of patients felt worse after receiving therapy. The other 95 percent felt better.
Even though risks of using craniosacral therapy are low, it is important to talk to your medical team before trying it. Your doctor can determine if you have limitations that should be considered before undergoing this treatment.
What to Expect
If you choose to work with a craniosacral practitioner, you will first receive an examination and answer questions about current treatment. Ideally, your practitioner will be in contact with your medical team to ensure you receive safe and effective care. After a complete examination, therapy can begin.
During craniosacral treatment, you may lay on a table similar to those used by massage therapists. The practitioner will see that your are comfortable, then use his or her hands to manipulate your head, skull, and sacrum. Touch should be very light, and you should not feel discomfort. Your practitioner may also use some light massage therapy techniques. It is important to communicate if anything feels uncomfortable so the practitioner can make modifications. Sessions usually last 30 to 45 minutes.
Craniosacral therapy is an important alternative treatment for many patients. Mesothelioma and other cancer patients often find craniosacral therapy a complement to traditional medicine, helping relieve pain and increase mobility. If you want to try craniosacral therapy, be sure to discuss it with your medical team. Once you receive the green light, find a practitioner licensed as a professional health care worker with extra training in craniosacral therapy and manipulation.
Page Edited by
Dave Foster
Get Your FREE Resources Sent Overnight
New treatment options
Veterans benefits & claims
$30 Billion asbestos trust fund information
For over 20 years we've provided the best FREE resources to mesothelioma patients and loved ones. Our resources include information on the leading treatment options and best doctors in your area; lessons learned from survivors; claims and benefits specifically for Veterans; and how to access your share of billions of dollars in trust fund money.
Get Your FREE Resources Sent Overnight
New Treatment Options
Veteran's Benefits & Claims
$30 Billion Asbestos Trust Fund Information